Hello, readers! Ari here, reviewing two new sustainable denim brands. Sustainable, eco-friendly brands are really having a moment, and it's exciting to see denim brands following suit. I'm really excited about these two brands, Mott and Bow and FashionABLE!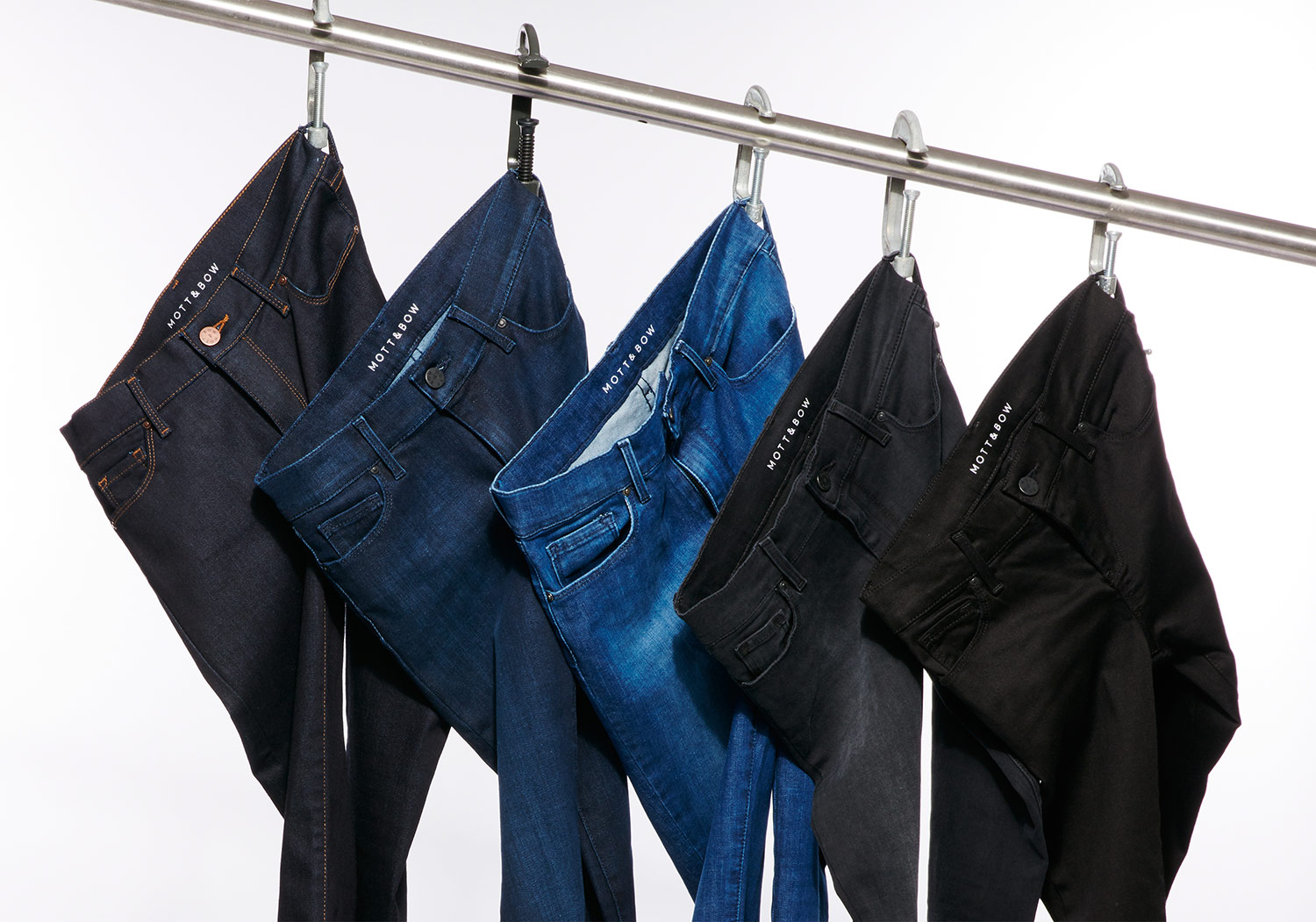 Mott and Bow is a denim brand created by Alejandro Cahin (see a previous interview here). His family owned a denim factory while he was growing up, and he noticed that there was a gap in the market for fairly-priced premium denim. Mott and Bow produces premium denim for both men and women in a variety of cuts and washes, made using sustainable, environmentally-friendly methods. The brand is sold exclusively online, but they allow you to select two sizes to try on, keep the pair that fits, and return the other pair free of charge. Mott and Bow jeans look similar to brands like J Brand and Frame, with little to no branding and an emphasis on the perfect fit. The jeans range from $96-$130.
Fit: Compared to other premium brands like J Brand, Frame, and Rag and Bone, Mott and Bow tends to run a little larger. I am typically a 25 in premium brands, but had to size down to a 24 in Mott and Bow—and even that ran a little large in the waist. In addition, Mott and Bow doesn't offer extended lengths in all of their styles—most styles come in only 28-inch and a 30-inch inseam. This is worth noting if you are petite and have a shorter inseam, or if you're tall and need a longer inseam.
Fabric and wash: Mott and Bow has denim manufacturing down to a science, and their website walks you through the wash process, which includes resin application, oven curation, hand-scraping and hand-sanding, and adding the finishing touches. The fabric is a good medium weight denim with plenty of stretch, and the washes are authentic.
Favorites: Some of my personal favorites from this brand are the Bond High-Rise Skinny in Black w/Slits, the Orchard High-Rise Skinny in Dark Gray, and the Eldridge Mid-Rise Skinny in Medium Blue. For men, some great options are the Oliver Skinny in Raw, the Jay Skinny in Black, and the Leroy Slim in Medium Dark Gray.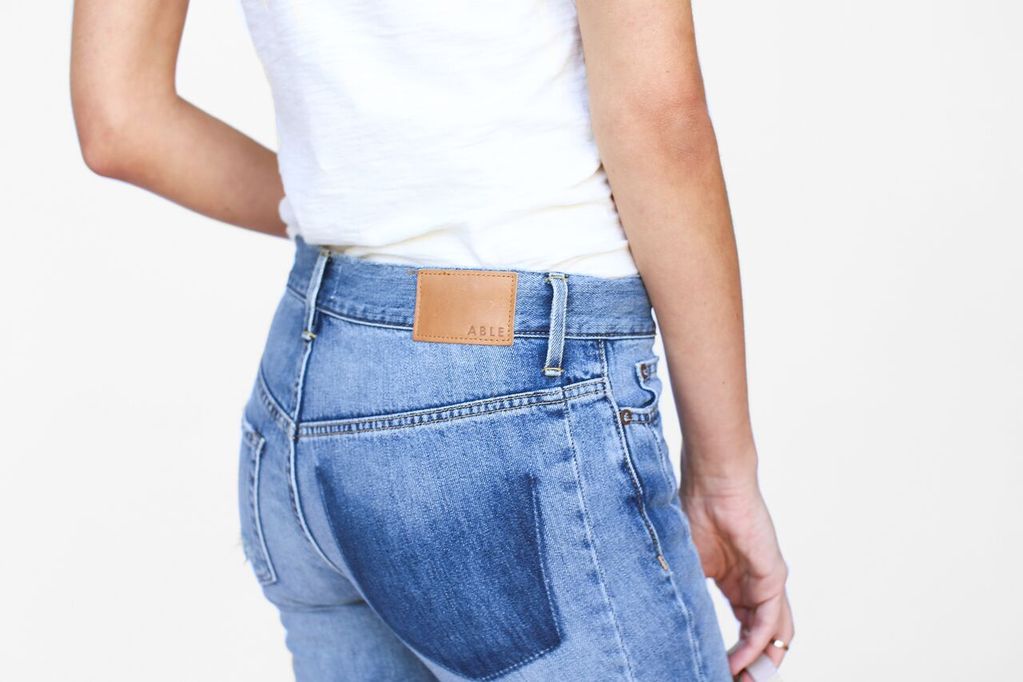 FashionABLE is a line of sustainably-made clothing and accessories for women. What makes FashionABLE unique is that they hire women in impoverished communities, and those women are able to earn a living and support their families without resorting to prostitution. FashionABLE is a clothing brand that also aims to make a social impact and end generational poverty.
FashionABLE's recently launched a denim line includes jeans in various cuts/washes, as well as denim shirts, shorts, and jackets. Like Mott and Bow, FashionABLE jeans have little to no branding and an emphasis on fit. Moreover, the brand provides unlimited exchanges via their website to ensure you find the perfect fit.
Fit, Fabric, Wash: Based on reviews of their denim, FashionABLE jeans tend to run true to size, and in some cases, they tend to run a bit large. Most of their jeans are made with stretch (cotton/poly/elastane blend), so you even if you do get a size down and they fit quite snug, they'll eventually stretch out and mold to your body.
I love the range of washes offered in FashionABLE's denim collection. It's a small, capsule collection, but it includes all the denim essentials—a dark wash, black wash, light wash, and various cuts. My personal favorite is the Skinny in Angie wash—a black wash with slits at the knees. I also love the Slouch in Gennie wash.
So what do you all think? Would you try these denim brands? Any other new denim brands you love?