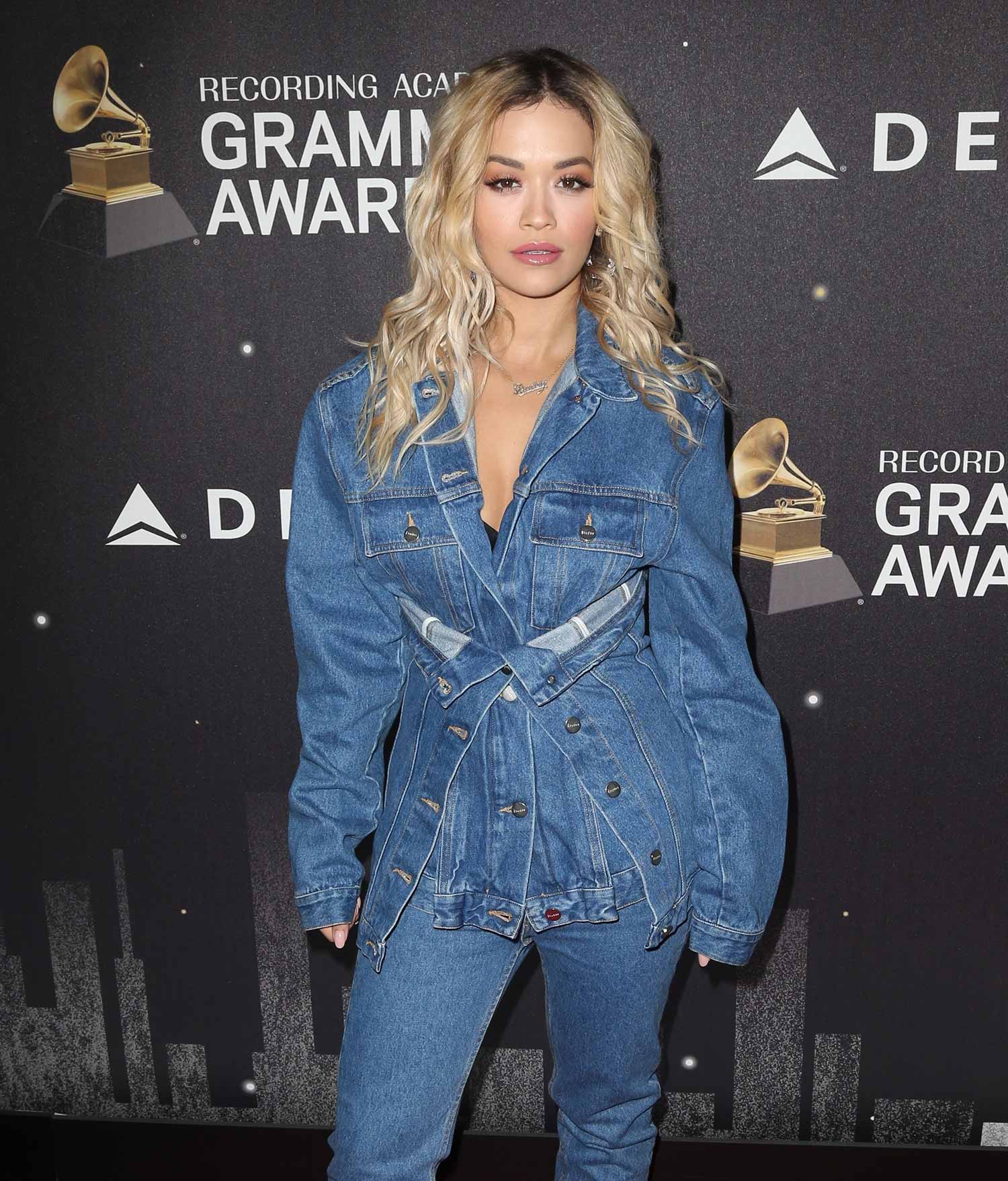 Singer Rita Ora arrived at the Delta Air Lines Grammy Weekend after spending some time at the event and posing for photos at the press board in the Bowery Hotel in New York City.
Rita is always known for making a statement with her outfits, and this one is no exception. She wore a double denim combination from the French brand, Etudes. The denim jacket itself is really unique since it has two jackets patched together and I can't quite work out what is what with it. It looks cool though and I am intrigued each time I try and figure it out!
Rita did finish the outfit off with the same wash jeans in a slim fit, which she tucked into white pumps with an ankle strap. It's almost quite sexy in a way with the low cut neckline, but modest at the same time because so much denim is incredibly casual and easy to wear. I'm quite fascinated by the whole concept overall. Do you like Rita's double denim outfit from Etudes?
Shop Similar Denim at Shopbop.com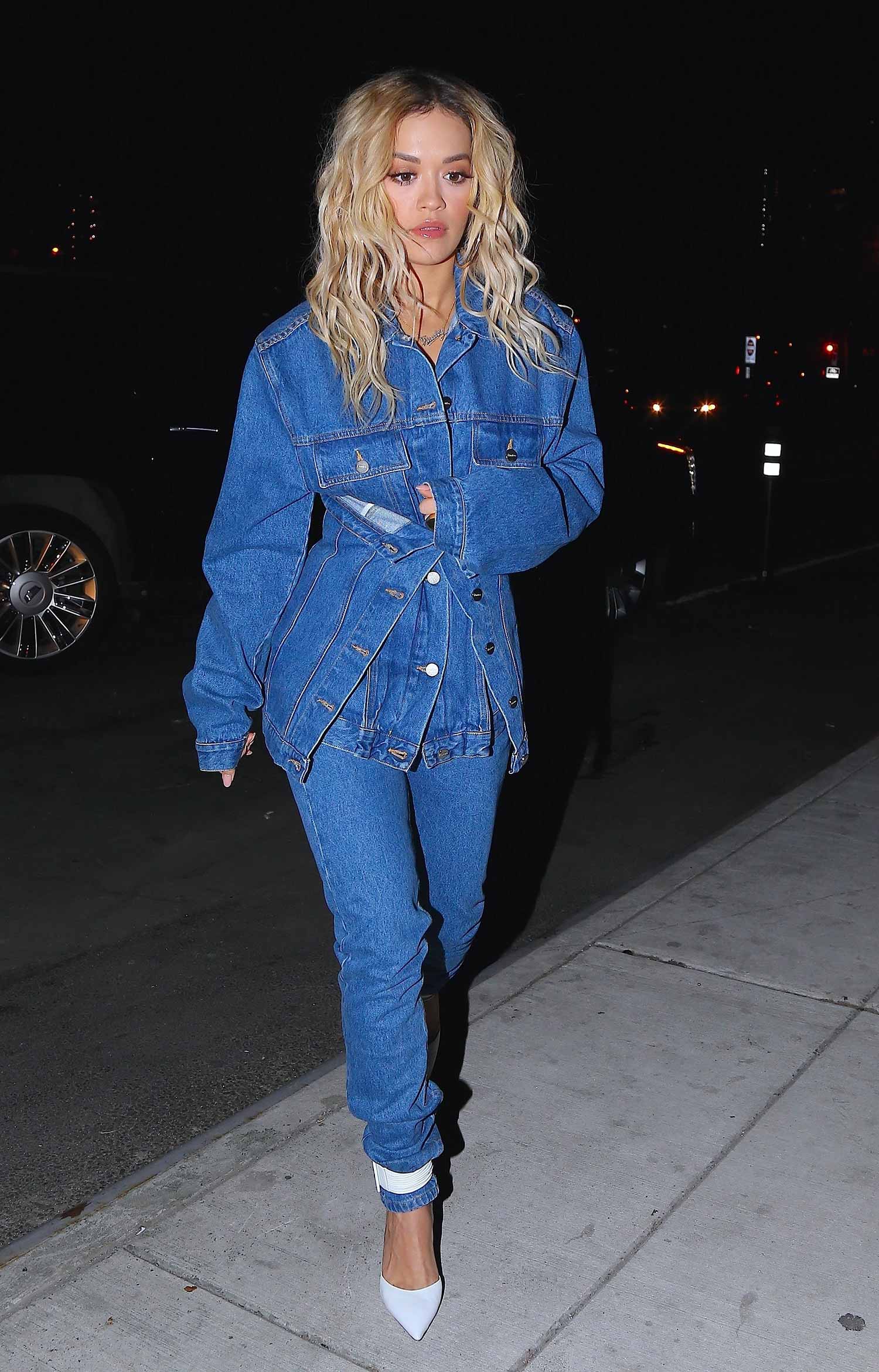 Image Credit: Best Image / BACKGRID