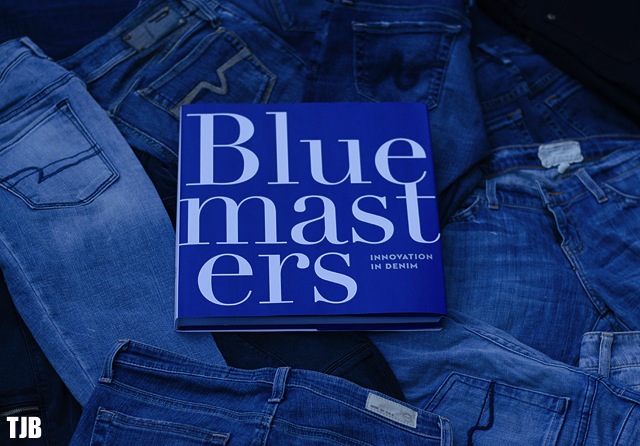 I am extremely excited to be sharing with you this exclusive The Jeans Blog interview with none other than ISKO, the leading denim manufacturer and producer. I got the chance to do an interview with Mr. Marco Lucietti, the Global Marketing Director, about the company, what they do, when it was founded, inspirations and more as well as speak to them about their brand new venture, the Bluemasters denim book. I am lucky enough to own this amazing book and I couldn't help but shoot photos of it laid out on my own denim, just to add more denim to the essence of its pages.
Bluemasters is a huge and very informative book with lots of stories from denim designers and those who 'do denim' in the industry. It also features stories on the fabric itself, its history and more! Think Adriano Goldschmied, Renzo Rosso, Scott Morrison and many more, gracing the pages with their knowledge! As a denim enthusiast myself (some would say obsessive), it's a true honour to own such a book and I want to thank ISKO for taking time out of their busy schedule to speak with me! You can read the interview just below and you can see event photos here and here. What do you think of the Bluemasters book?
The Jeans Blog – For those who aren't familiar with ISKO, could you tell us a bit about who you are and what you do?
ISKO – ISKO™, a part of SANKO Group, is the world's leading, future thinking, denim fabric producer. Research, innovation and expertise are what make us the ideal choice, especially for Premium Denim.
TJB – When was ISKO founded and what inspired the owner to create the factory?
ISKO – ISKO was established in 1989 and thanks to the passion and efforts of the Konukoglu family, it has grown a lot having now direct offices in more than 35 countries worldwide, with sales in more than 60 countries, and producing up to 250 million metres of denim each year.
From the very beginning, the idea was to realize something special for the industry, not only a supplier for denim but a true partner and pioneer for the value chain. Thanks to this unique approach, ISKO is today the leader of the sector, at the forefront of innovation and research.
TJB – You create denim fabric for many brands, how does each fabric vary?
ISKO – We create around 120 new articles with each collection, so brands have plenty of choices among a wide range of excellent fabrics, each one offering special performances but most of all telling a new story about lifestyle. We try to understand unspoken needs of customers and our research department experience makes us different from any other denim suppliers.
TJB – What would you say the best part of making denim is? Is it the creativity in the new fabrics you come up with?
ISKO – Creativity and research are surely one of the best parts, but for ISKO™ this exploratory and creative step is also strongly linked to the needs of the consumers. At the same time though, we run a consumer market research in order to enrich our creative perspective with inputs from the real wearer.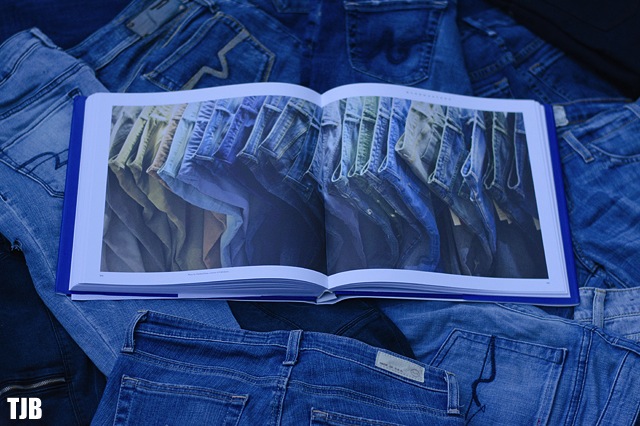 TJB – How do you come up with the cool ideas for the super stretchy denim, among others? Coated, treated etc.
ISKO – We have a dedicated team that travels around the world to see and scout the trends directly on the streets, so we can also try to anticipate customers needs and preferences. For example, we realised through our research years ago that consumers likes to wear leggings. We came up with an idea to have denim that preforms like leggings and create the revolutionary JEGGINGS™ which we all know today.
TJB – So, tell us about your new (and very amazing) Bluemasters Book!
ISKO – Bluemasters is a true revolutionary project, telling the story of both the past and, above all, the future of denim, through the innovations and the voices of those who "do" denim. This volume fulfils the dream of ISKO™, shared by Archroma, to create a space in which to delve into the cultural currents, the ebbs and flows that move the world of denim. Naturally this is no encyclopaedia, since it would be impossible for a single volume to cover every last detail of such a tumultuous sector, it should rather been seen as a catalyst.
In the pages you can find encounters with Maria Erixon Levin (Nudie Jeans), François Girbaud, Adriano Goldschmied, Yuji Honzawa (Dr Denim), Peter Kim, Ben Taverniti (Hudson Jeans), Fatih Konukoglu (Isko), Claudio Marcolli (Swarovski), Luigi Martelli, José Manuel Martinez Gutierrez (Esprit), Scott Morrison (3×1), Andrea Panconesi (LuisaViaRoma), Renzo Rosso (Diesel), Ermanno Scervino, David Trerotola (Invista), Vivienne Westwood and Thomas Winkler (Archroma). Then, there are also more technical parts that traces the landmarks in the evolution of denim production.
TJB – What inspired you to bring out the book and can you tell us a little more?
ISKO – ISKO is always committed to pushing boundaries and the culture of the denim sector is a true imperative for the company. We want to add value not only to our customers, but also to the thought of our industry. We decided to promote this big editorial project purely because we believe this is a resource for all stakeholders of the sector, an innovative tool that is a pioneering initiative.
The book was written by Fabiana Giacomotti, fashion guru and head of Fashion and Costume Studies at Rome's Sapienza University and published by the Menabò Group. It has been both a challenge and a great opportunity for us to push the boundaries. It was actually presented both in New York and in Milan and it was a huge success, we're extremely glad to have contributed to the culture of denim. I would like to take the opportunity to offer my heartfelt thanks to Archroma for all their support in this fascinating project and to Fabiana for having tracked down and told us such wonderful stories.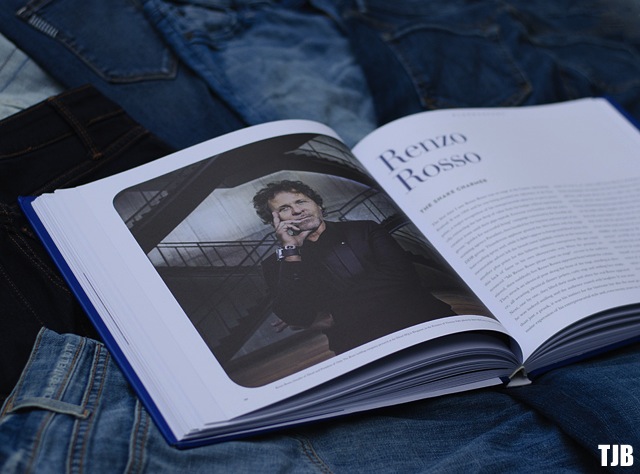 TJB – As a huge denim obsessive myself and having worked in the industry for many years, I think it's fantastic! How long did it take from start to finish?
ISKO – The desire to realize such an initiative has been a thought I've personally had since I joined ISKO, then I found some reliable partners that did share my same commitment: Albert Llort of Archroma in a first place; Fabiana Giacomotti, the author; and also the editor of the book, Menabò. We started to talk about the book, and one year later it was born.
TJB – Lastly, please add anything else you would like that we haven't covered!
ISKO – We will soon launch the second edition of our successful ISKO I-SKOOL™, the contest we launched last November at Denim by Première Vision. The first edition saw the participation of 5 designers schools (London College of Fashion, Chelsea College of Art and Design, Esmod Munich, Istituto Marangoni and Istanbul Fashion Academy) and 1 marketing school (Rome's Sapienza University), and the second edition will be even more global involving schools from the USA and Japan. Stay tuned!
TJB – Thank you, Marco!
Last 2 images courtesy of ISKO, rest of the images belong to The Jeans Blog.