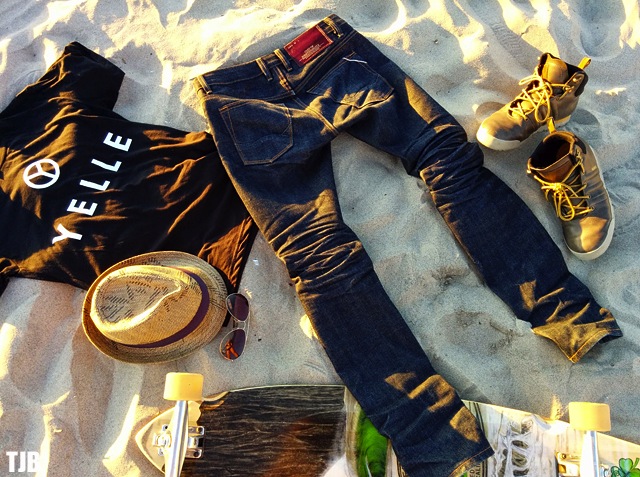 I was almost in tears when I got in my car and drove off. I was breaking up with a city I called home for almost a decade. A new one awaits, but where? I turned on the radio, hit shuffle on my iPhone, and whatever played would eventually become my soundtrack. It's a journey that will test any new relationship.
For the past month, my Cult of Individuality raw denim have been my go to jeans through thick and thin. The endless nights of packing, moving, and road trip hasn't been easy. Some nights, I've fallen asleep with them on.
After an entire day of driving from San Francisco, I was ready to decompress, and the Cult's have definitely endured new wrinkles that weren't there many miles earlier. That's ok, I'm grateful for some R&R time here at my first stop in San Diego.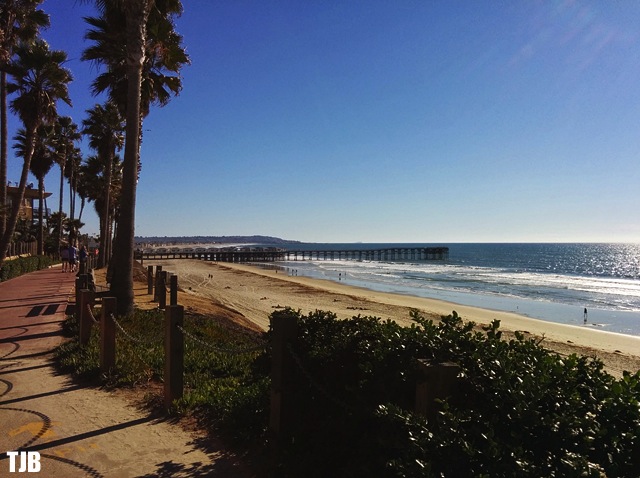 Fall was upon us, but I was still embraced by summer's warmth in Pacific Beach one afternoon. Because I stayed up late catching up with friends, sleeping in was a must, and conveniently mid afternoon was the best time to grab breakfast burritos at a popular café by avoiding all morning lines.
It's as if I have taken the lifestyle of a rock star, no wonder these Cult's were given the Rocker Slim name. They sure make me feel like one and the best thing about them is that every new crease tells a story about YOU, creating your own pair of #CultFutureVintage.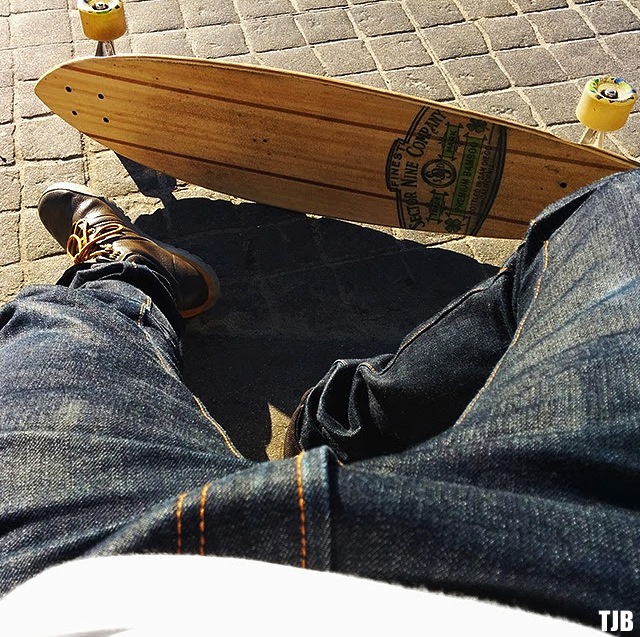 Seeing the scuffs and crease marks feels awesome. Its shape is also showing my likeness from miles of riding the longboard along the magnificent beach walk. Those honeycomb wrinkles forming behind the knees paints my story of hanging on to summer.
At night the ocean breeze reminds me to layer up, and my Cult's aren't about to abandon me. Its weighty denim makes them functional for staying warm when the temperature drops. So keeping them on is easy, double denim with a shirt, swap out my sneakers for oxfords, and I'm ready to hit the town with a stylishly new look.
Meeting up friends for coffee and drinks? Check. Dining at a restaurant? Check. Grabbing late night tacos after a concert? Check. They have passed many tests I've thrown at them so far.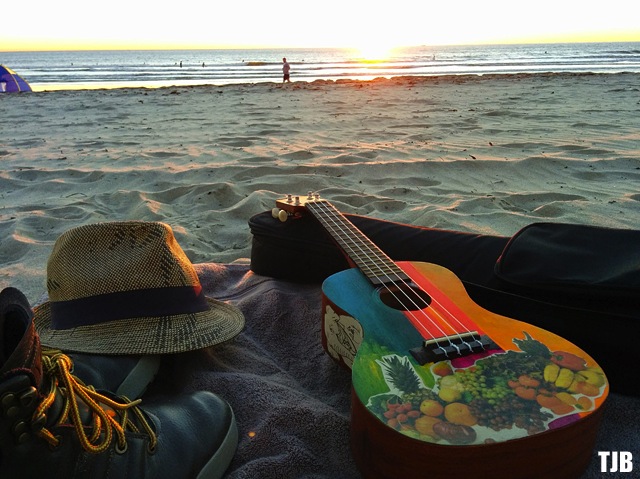 Not long ago when they first sat on my dresser, it seemed like they were begging to outside and go play in the sun. Now we've spent afternoons out on the beach, kicking the sand, and basking in the ocean air. New memories to look back on and also to see how far we've come.
To borrow a sentiment shared by Cult of Individuality founder, Ron Poisson, they've inspired me to create a beautiful me. The next city to embrace me will be Los Angeles. This will be a homecoming, bringing them back to its birthplace where they were handcrafted. It's going to be special.
I put on my headphones and continue playing my journey's soundtrack. One song stood out most, Just You and Me. Things are feeling right with these Cult's. Are the stars aligned? I can't wait to find out.