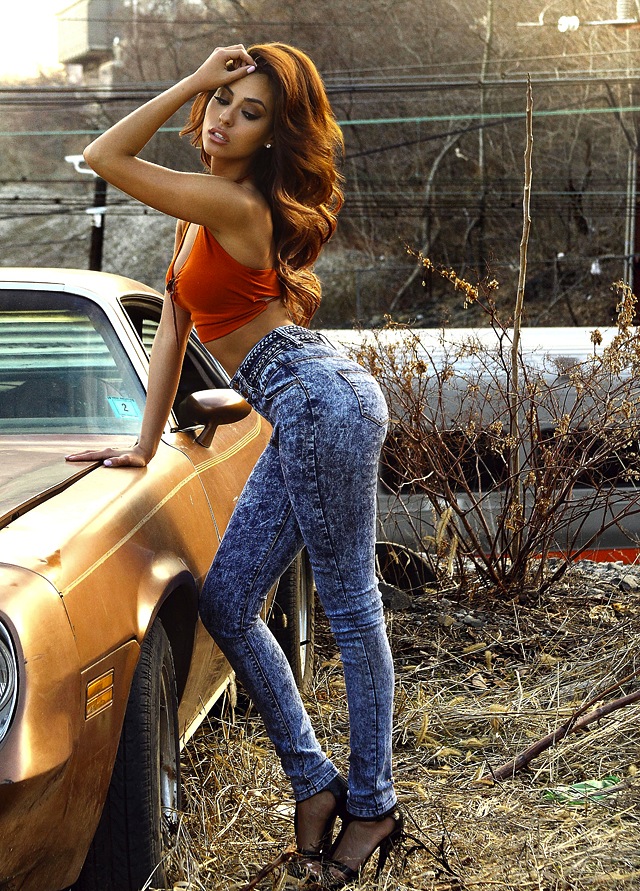 There is a brand new denim brand/website that just launched today called Azure Runway. I've recently been introduced to the brand and have been finding out everything there is to know about them, to share with all of you! I love getting to know new companies and seeing what their aims are and what new things they might be bringing to the table.
I'm happy to report that Azure Runway has a very unique concept! Cheap premium denim for under $100! To be exact, their pricing is actually around the $50-$60 mark! That's an amazing price for premium quality jeans, so I wanted to find out just how they managed to do this. Sounds too good to be true right? But I was definitely enlightened when I interviewed the company, check it out below!
Plus, since they just launched and wanted The Jeans Blog readers to have first pick, they have given us a unique discount code so you can get your own pair of Azure Runway jeans for 20% off! All you have to do is type the code TheJeansBlog20 in at the checkout! Simple! They also offer worldwide shipping, so it doesn't matter where you live. I think the camo jeans and the acid wash are my favourites! Which are yours? Don't forget to follow them on Twitter, Facebook and Instagram too!
The Jeans Blog – So, Azure Runway just launched today. Can you tell us a bit about the brand?
Azure Runway – Azure Runway is really a fully integrated e-commerce website that offers the latest trends in denim at a very affordable price point. For us it's really about self expression through denim. We love the more basic washes, but we live for the unique washes that you don't really see everyone wearing. Some of the brands we offer are truly exclusive brands, that are not typically accessible to the average consumer, and that's truly where we want our point of difference to be.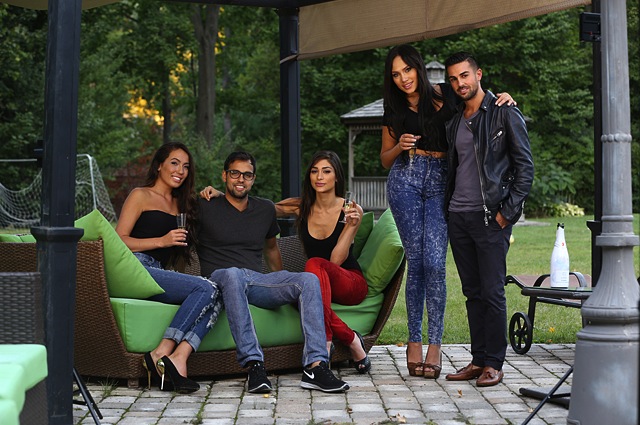 TJB – How do you get your jeans premium with such a low price tag?
AR – That's a great question! Every company operates differently from a manufacturing and operational standpoint. We as a brand are fortunate enough to own every aspect of that process, which includes owning the factories of production and the distribution. This ideally allows us to cut out the middle man and other parties who would typically be involved and offer those savings directly to the consumer. Sometimes what you're really paying for is a name brand, or because it was difficult for a company to produce, that doesn't necessarily mean that the quality of the denim is any different.
TJB – What makes them premium, where are they made and where is the fabric sourced?
AR – Their quality! An age old misconception is that a high price tag equates premium quality. It's just not true. Also, some of the labels we carry are hand crafted (Funky) so no two pairs are the same. The cotton is grown and the fabric is weaved in the United States. It is then shipped, cut and sewn in Hong Kong, then it makes its way back to the U.S
TJB – What inspired you to start Azure Runway?
AR – Everything really stemmed from an experience that we had being a customer. We went out one day looking for the perfect pair of jeans and realized that the market has really transformed. Today, owning a great pair of jeans has become somewhat of a "luxury". The truth is, it's become harder for the average person to afford great denim, or even have a variety in their personal wardrobe, due to the high price points. We thought it would be great if we could offer high quality premium denim, that has a great design, at a price point where it was more accessible to just about anyone. Eventually that dream turned into a reality for us and we couldn't be more excited.
TJB – Is the low price point of the brand the main focus for you?
AR – Absolutely not, but we feel it's a huge point of difference for us. Our primary focus is really to capture that urban New York City chic. It's really about that girl that we see walking around the village or Soho, and she's dressed really fashion forward and different. The streets of New York really serve as her runway and she's constantly making a statement. We want to make that accessible to everyone.
TJB – Who would you say the Azure Runway girl is?
AR – We like to think that every girl is really the Azure Runway girl. Fashion is very personal. It's about self expression. We believe that we really have such a unique yet diverse variety of jeans available that would cater to just about anyone.
TJB – Do you have a favourite pair of jeans from the collection?
AR – That's a tough question! I personally really love Orgasm and Seduce Me. I really think they're the perfect wash and have an amazing fit. Some of the basics such as Olivia and Lacey are super popular also.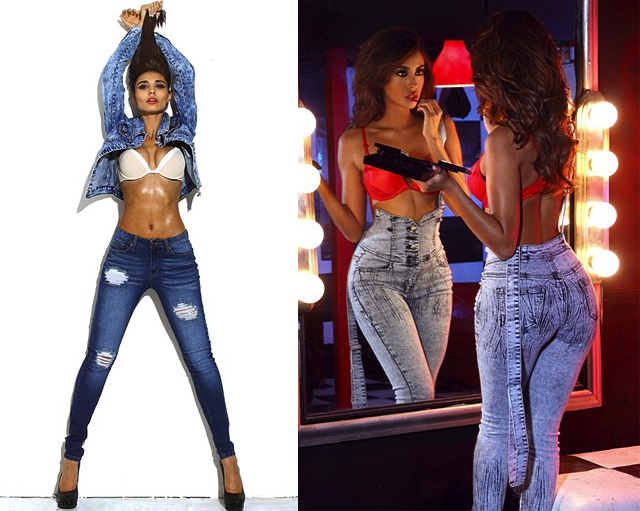 TJB – I know you just launched, but what can we expect to see in the coming months?
AR – The future for Azure Runway is certainly bright. We're really excited about our current collection. But, we're also focusing on next season and being able to expand on our current product mix, but most importantly, looking to expand in some of the other categories as well.
I would definitely anticipate seeing more great denim, but also some introduction of tops, dresses, bags and accessories. Our goal is to incorporate products from local and international designers. Such as hand crafted accessories and hand bags that are not mass produced. Azure is also working closely with nutritionists and life coaches in order to deliver wellness in addition to fashion. Fashion wellness.
TJB – Other than the low price point, what makes Azure Runway different to other websites?
AR – I would say our product mix. A lot of the brands you see offered on the website are very limited in its distribution. We're not only providing a product at a great price, but it's also a product that is exclusive. You won't really find a lot of your friends owning the same piece of fashion as you, which is important to every consumer. Another great aspect of our company is that we're located right in the heart of New York City. We like to think that we're at the fashion capital of the world and we're really absorbing that fashion and culture that's evolving every day around us.
TJB – Thank you!