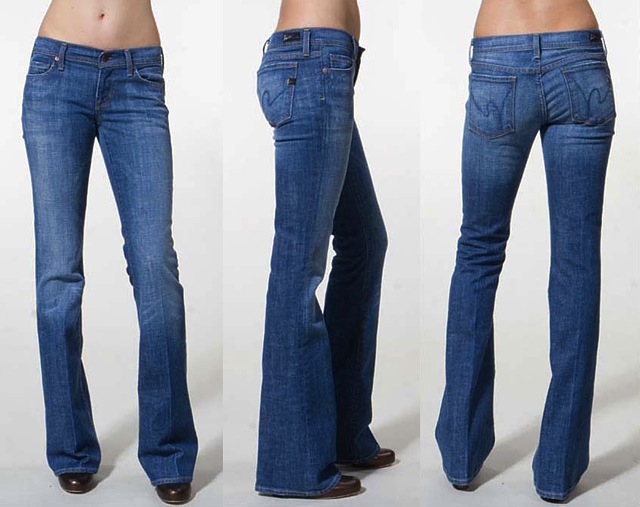 My best friend and I could not be more different, I'm blonde, she's brunette, I'm tall (6′) she's short (5'2″), I'm quiet, she's loud, but it was a pair of jeans that brought us together.
Way back in 2005, as I was moving away from home to start college, I was randomly placed in a dorm room with three women I didn't know. Because orientation activities kept us busy, we didn't have much time to get to know each other in the first weeks. Eventually, classes started and we were busy coming and going at different times.
One afternoon, I was at my desk doing some school work, when one of my roommates came home from class. We started chatting, as I complimented her outfit and joked how similar it was to mine, I then ealized that it was the exact same outfit as mine! We were both wearing black Lacoste polos and a pair of Citizens of Humanity jeans.
We both were wearing a pair of the Citizens of Humanity Ingrid cut in the Colorado wash. The wash was a nice light blue with subtle whiskering throughout. They had quickly become my favorite pair, since I'd struggled to find jeans that were long enough for me and found them right before I headed off to school. I'd been wearing them almost daily, since the light wash was a great casual one. My roommate loved them too (although hers were hemmed, of course) and had been wearing them since we'd started school, but we hadn't realized until now. Needless to say once we got to talking about our jeans, we realized how much we had in common and became fast friends!
Throughout the years, we both moved on to try new styles and brands: bootcut William Rast jeans for her (partly due to her love for Justin Timberlake) and 7 For All Mankind A pockets for me. I thought that was the last of our denim matching until one day, we both showed up for dinner after a school break in the same pair of J Brand's. We'd both selected a classic pair of the J Brand 912 skinny jeans, with a great slim fit that was flattering on both of us. Of course, we had both chosen the same wash: the brand's signature dark blue Ink wash, that went with everything.
It sounds a little crazy that a pair of jeans started a friendship, but time has proved that we have much more in common than just the same taste in jeans. Although, I'm sure it is just a matter of time before we show up someplace wearing the same pair! You can buy similar Citizens of Humanity jeans online here and also the J Brand in Ink too.
– A huge thank you to my fellow denim enthusiast and writer, Jennifer Pike, for telling her story on how denim changed her life! It's always a pleasure to read all of your denim tales here on The Jeans Blog and as always, if you have a story you would love to submit, please do get in touch!