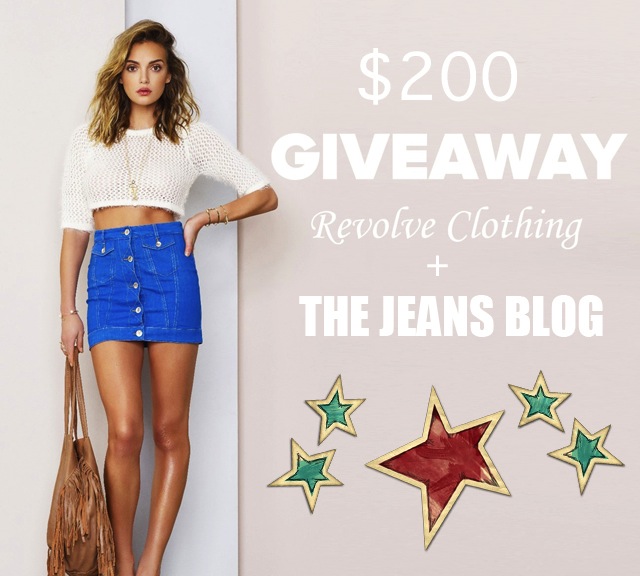 The Jeans Blog has teamed up with online retailer REVOLVE Clothing to give you (both men and women) the chance to WIN a $200 gift card for their store! REVOLVE have so many amazing denim options, from the likes of J Brand, Current/Elliott, FRAME, Rag & Bone, Paige Denim, Citizens of Humanity, James Jeans, G-Star, Nudie, A.P.C and more, there's going to be something for everyone! If denim isn't for you though, you are more than welcome to spend it on something else!
So what do you do to enter this giveaway? It's simple! Just enter your email address in the Rafflecopter box below and follow both The Jeans Blog and REVOLVE Clothing on Twitter and Facebook using the links below. It's as simple as that! What could be easier?
The Jeans Blog Twitter   |   The Jeans Blog Facebook
REVOLVE Clothing Twitter   |   REVOLVE Clothing Facebook
The giveaway is open for 10 days and will close on the 8th July 2015 at 11:59:59pm BST. It's open worldwide as it is a gift card, so absolutely anyone can enter. The winner will be chosen at random from those of you who have entered correctly by following both Revolve Clothing and The Jeans Blog on Twitter and Facebook and entering your email address in the box provided. Good luck to everyone who enters!