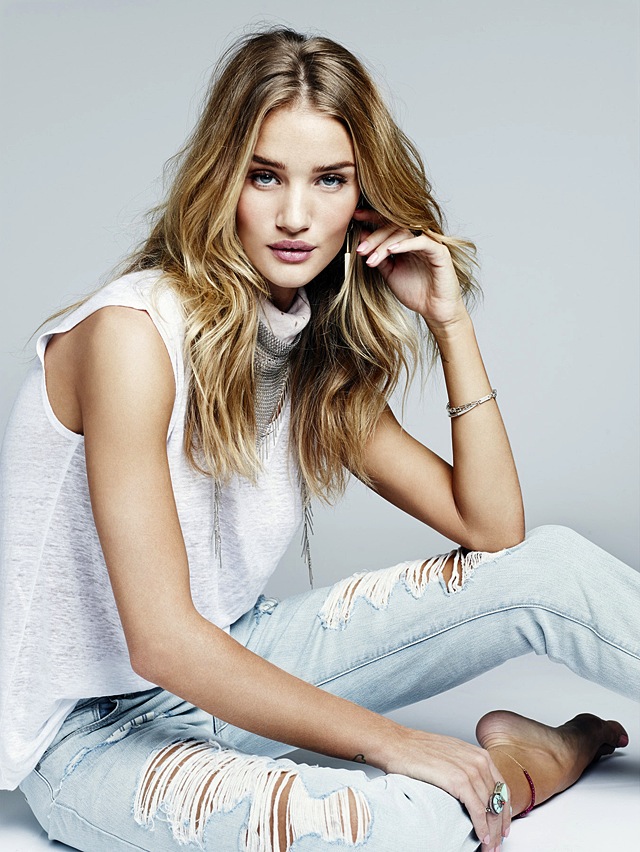 I am extremely excited to reveal a sneak peek of the new Paige Denim Spring 2015 campaign which stars the face of the brand and ever popular model, Rosie Huntington-Whiteley. Rosie was signed as the face of Paige Denim last year and I attended the launch at Selfridges myself, so I have been anticipating these photos for quite a few months now!
I couldn't have been happier when I found out that an exclusive look was given to InStyle magazine, who also got the chance to interview the newly turned actress too (you can read the interview with Rosie on InStyle by clicking here). I think these shots are incredible! Rosie really portrays that sexiness with a hint of Californian charm in my opinion, making everything look playful, whimsical and fun, yet fierce at the same time.
"Rosie has been our muse and inspiration for many years," said Paige Adams Geller, the founder of the brand. "Her red carpet style and street style have greatly influenced our designs and styling, so to have her on board as the official face is a dream come true."
The full Paige Denim x Rosie Huntington-Whiteley campaign will launch on 2nd February 2015, so I can't wait for that! I will of course share it with you the moment it comes out, but in the meantime, enjoy these three gorgeous shots! I would love to know what you think of these photos! As a denim blog owner, I can't get enough of them! Not only am I excited to see how the campaign looks, but I can't wait to see the new jeans for Spring 2015!