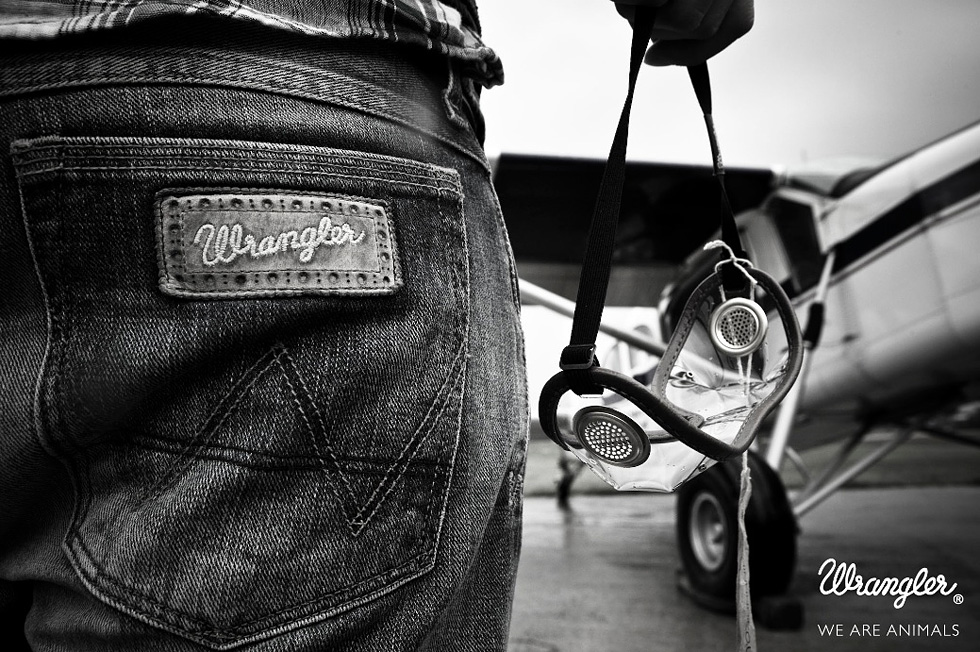 Wrangler is another iconic denim brand that owns its place in the denim market, just like Levi's. Having been officially named and founded in 1943, the brand has a huge history behind it and a following that many adore and love today. I thought it would be appropriate to do a history of Wrangler in my denim brand history series! Check it out below!
In 1887, a 20 year old man named C.C Hudson who had grown up on Spring Hill Farm in Williamson County, Tennessee, decided to leave his home and seek out fortune in the emerging textile town of Greensboro, North Carolina. He found work in an overall factory, sewing on buttons for around 25 cents a day. It was here that he worked for many years until 1904 when the workplace closed. Hudson, his brother Homer, and a few others from the factory decided to buy several of the sewing machines. It was then that they formed the Hudson Overall Company, operating it from a loft above Coe Brothers Grocery on South Elm Street in Greensboro. This continued for many years and by 1919, the sales of the Hudson overalls were booming and the company had to move to larger headquarters, which was then they decided to change the name to the Blue Bell Overall Company. In 1926, Big Ben Manufacturing of Kentucky purchased Blue Bell for a whopping $585,000. Even though the companies merged together, they still kept the Blue Bell name as it was incredibly popular. The production still took place in their headquarters in Greensboro too. A decade later in 1936, as Hudson's brand kept on growing, they introduced Super Big Ben Overalls, featuring 100% Sanforized fabric that reduced shrinkage to less than 1%, setting a new standard for the industry. This really took over and it meant that Blue Bell was a leader in the overall industry. Unfortunately a year later in 1937, C.C Hudson passed away. Not long after this, in 1943, Blue Bell acquired the Casey Jones Company, which was a manufacturer of work-clothing, and, with it, the rights to Casey Jones' rarely used brand name – Wrangler. Things might start to sound familiar to you now!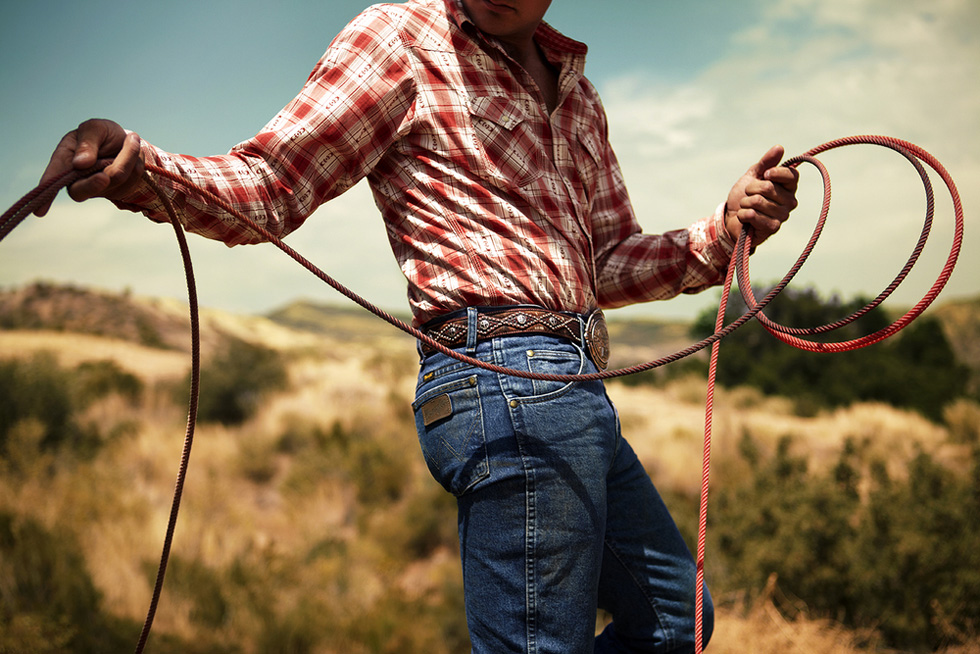 In 1947, Wrangler authentic western jeans were created, designed by celebrity tailor Rodeo Ben. They were then introduced to the American consumer, but professional rodeo cowboys Jim Shoulders, Bill Linderman and Freckles Brown did a wear-test on the 13MWZ, ended up loving them and endorsed the Wrangler name for durability, quality and authenticity. This is why Wrangler still has that Western feel and vibe to it today and is still adored by cowboys.
A year later in 1948, Jim Shoulders, of World Champion Cowboy, signed on as an official endorsee of Wrangler. He then went on to win a total of 16 world championships, including five All-Around, seven Bull Riding and four Bareback Riding World Titles. This really shot Wrangler into stardom as being the iconic cowboy jean that everyone sought after.
In 1962, Blue Bell opened a plant in Belgium and the Wrangler brand was successfully launched in Europe. Then a year later, Newsweek magazine coins the word "teenager" and features a Wrangler–clad girl on the cover. Many people by this point were loving Wrangler jeans and being spotted in them all across the United States and Europe, which is why they are a leader in the durability department when it comes to denim. This continued for many years and then in 1974, the Pro Rodeo Cowboys Association officially endorsed Wrangler jeans! This was a milestone for the brand!
A few years later in 1982, the Wrangler brand became the primary sponsor of professional driver Dale Earnhardt and the legendary blue-and-yellow "Wrangler Jean Machine." The brand then became the first apparel company to have significant involvement in NASCAR as Dale won the first three of his seven NASCAR championships that year. It seems like Wrangler has always liked being a part of sport!
In 1986, when denim was at its peek, Blue Bell merged with VF Corporation of Pennsylvania, making VF one of the two largest jeans makers in the world, with 25% of the $6 billion market. How amazing is that? This meant that the brand was really taking the denim market by storm and had become an industry leader. Not long after in 1992, Wrangler supplied clothing for the cast of "Pure Country" starring George Strait in Wrangler jeans as Dusty Chandler, a super star in the country music world. Again, this was a great achievement for the brand and it meant that it could grow even more! Due to the company having expanded a huge amount, Wrangler moved its new world headquarters on North Elm Street in downtown Greensboro. Then, in 1996, you could really see how popular the brand was! Denim was everywhere, however one out of every five pairs of jeans sold in America featured a Wrangler label.
In 1997, the 13MWZ, the official jean of the Pro Rodeo Cowboys Association, celebrated its 50th birthday, but the Wrangler spirit celebrated its 100th year in business! How amazing is that? Hudson and his brother had managed to grow the company into the giant it is. Even though they had both since past, the spirit of them still remained.
In 2003, VF Jeanswear added two new brands to the Wrangler family: RIGGS WORKWEAR® by Wrangler®, a line of premium work clothes, and Wrangler® ProGearTM, hunting apparel for the serious sportsman. Then a year later, Wrangler Jeans Company became the official jean of Dale Earnhardt, Jr. and the No. 8 race team, leading to a new generation of Wrangler.
In 2005, Aura from the Women at Wrangler debuts, offering 120+ fits and revolutionizing the way women shopped for jeans. Consumers were also treated to a new premium brand with the launch of Genuine Wrangler®. This was something that had to be done as premium denim was starting to get incredibly popular with newer brands popping up left, right and centre. Wrangler had to keep up with the times to still secure their place as an industry leader. Unfortunately though, in 2007, Wrangler endorsee James A. "Jim" Shoulders, known as the Babe Ruth of Rodeo, passed away. His passing ended a 58-year partnership with the brand, the longest sports licensing endorsement in the history of professional sports.
Wrangler still continues today, creating amazing new concepts and campaigns, like the Wrangler Spa jeans which were launched a couple of years ago, featuring skin treatments on the inside of the jeans, as well as an amazing campaign called Stop Thinking. This was a great plan designed to make people live their lives without fear, sending some of their customers sky diving, mountain climbing, moto racing and more at a moments notice. The brand has even teamed up with  AQHA (American Quarter Horse Association) to develop The Ultimate Riding Jean™ too! Today they have some great fashionable jeans as well as durable pairs, making sure their name is cemented in the world of denim. You can shop their current collection online here.