Actress Teri Hatcher spent the day out with her father, Owen Hatcher, as they played tourists and visited the Louvre, Place des Victoire, and Notre Dame de Paris, in Paris, France last week. This is the first time we have featured Teri on The Jeans Blog, so it's great to see her in denim!
As she stopped to pose for photos with fans, Teri wore a pair of Rag & Bone The Skinny Jeans which she tucked into black over the knee boots, and styled with a navy coat. We don't often see outfits like this with flat boots and such a classic styling, so it's a really nice change from the younger, trend focused looks that we often see here.
Rag & Bone used to be a brand that we spotted on every single celebrity going a couple of years ago, but they're a lot quieter lately and I think that's because of the market being driven by vintage denim at the moment. So many people are opting for those vintage Levi's and slouchier cuts, meaning skinny jeans aren't as popular as they used to be. Rag & Bone do make some of the best skinny jeans going though! Anyway, what do you think of Teri Hatcher in her Rag & Bone Skinny Jeans?
Shop Rag & Bone Jeans at Shopbop.com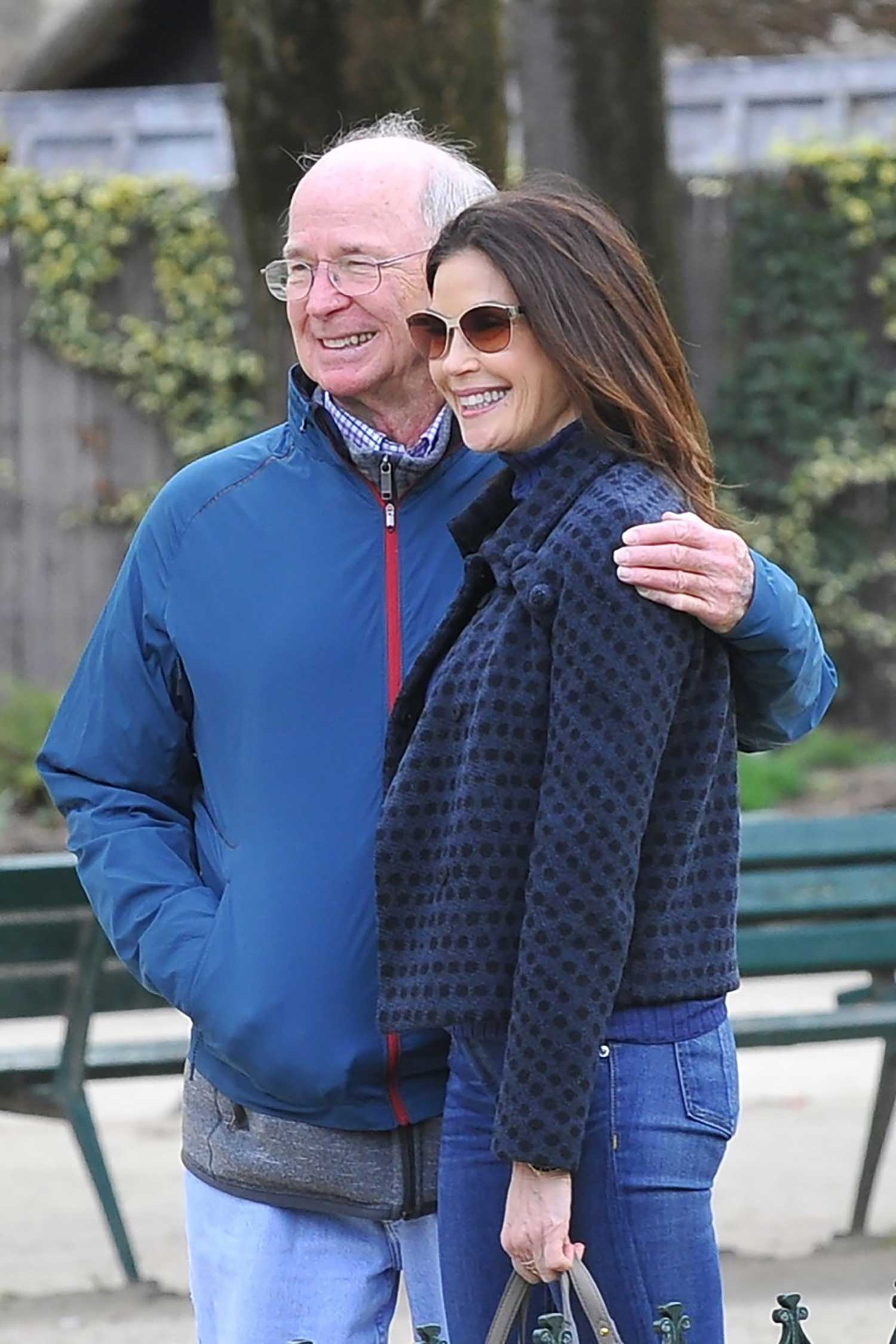 Photo Credit: AKM-GSI