Actor, Taron Egerton, headed out to the premiere of Rocketman in New York City to promote his latest movie. I've heard a lot about it and how amazing it is, and how Elton loves it too. I know Taron is a great actor and really manages to throw himself into roles well, so I have no doubts that this is an epic movie, especially after seeing the trailer!
Taron wore a denim jacket which was covered in lots of sewn on patches, including rainbows and LOVE symbols to represent Pride Month and the film, but I love how 70's and retro it is! We see a lot of patched denim jackets out there, but I haven't seen one as clean and cool as this! He styled it with a simple white t-shirt, some black trousers and some Dr. Martens in burgundy.
I didn't realise that he had such an eclectic sense of style before as I haven't really seen many of his candids or outfits outside of his movie roles, so I was quite surprised when I saw this outfit as this jacket is the one he wore in the movie, I've seen a still of it, but it's nice he liked it enough to bring it home with him. What do you think of a bold patched denim jacket like this? Is it too retro and in your face for you to wear or would you wear it with pride? I might if the wash was a bit lighter and not so dark.
Shop Denim Jackets at EastDane.com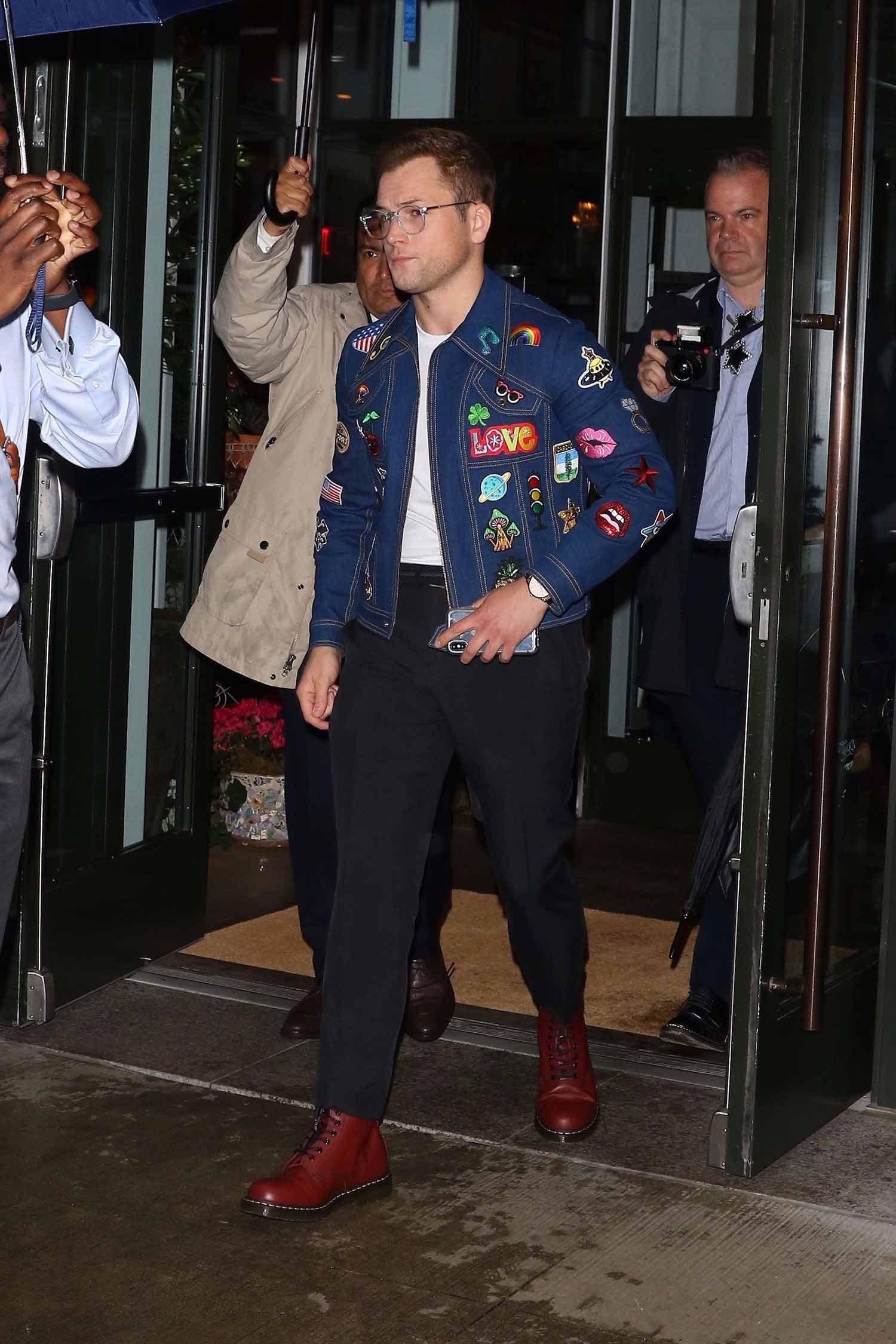 Image Credit: BlayzenPhotos / BACKGRID