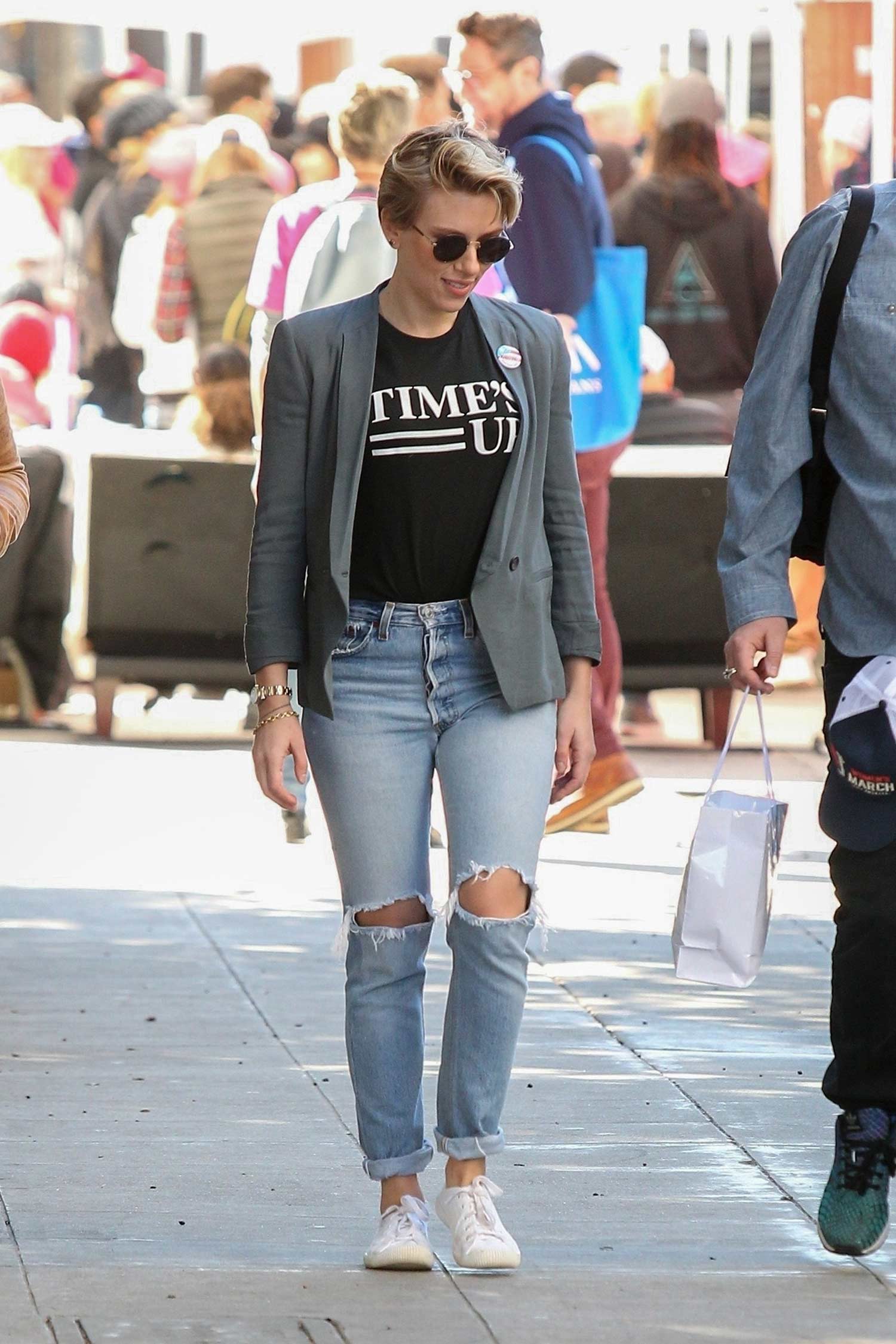 Actress Scarlett Johansson wore a 'Times Up' tee for the 2018 Los Angeles Women's March a couple of months ago in California. The Infinity War star was part of the female group that made a stand back in January.
For her outfit, Scarlett wore a pair of Vintage Levi's Jeans with the tee and styled them with a grey blazer and some white sneakers. We are seeing Levi's quite a lot less now, and I was wondering how long they would be in the limelight for before another brand takes the reigns.
I think Scarlett is one of the few ladies that can pull off the pixie haircut and still look incredibly good. She has one of those effortlessly cool vibes that makes anything work and I like that about her. It's nice to see her in a fitted pair of Levi's too as most tend to wear them baggy now.
Shop Levi's Jeans at Shopbop.com
Image Credit: GothamViak / BACKGRID