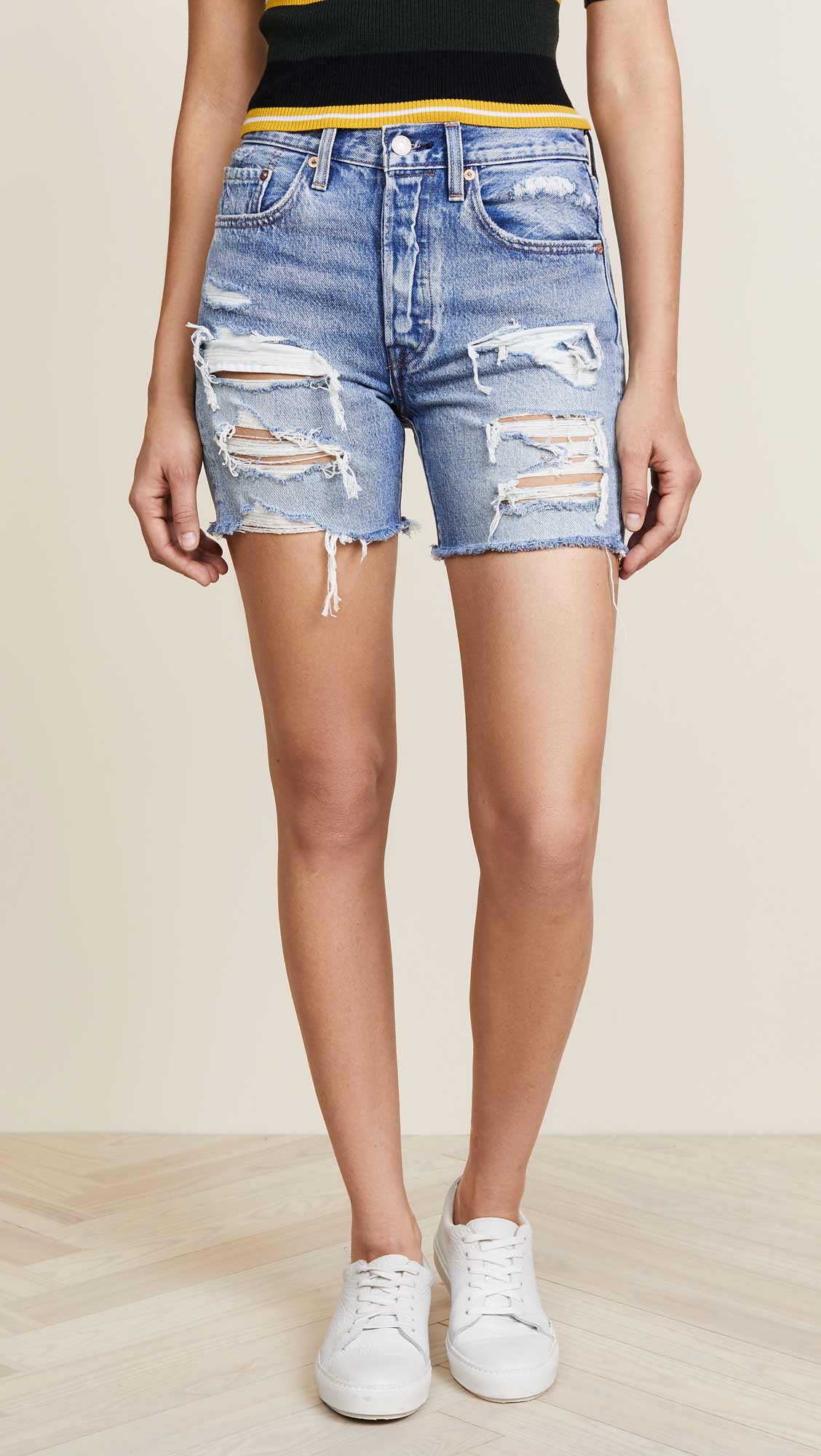 Is it denim shorts season yet? Our Find of the Week this week is on these gorgeous Levi's Indie Denim Shorts in Let It Rip. I just saw these come in stock and I love how long they are as all of the denim shorts seem to be too short and revealing lately, so I'm all for longer lengths! These come with a 5″ inseam to be exact, which you can see is fairly lengthy!
If you're a fan of vintage Levi's 501 style shorts, I reckon you will like these! I've read some reviews that liken them to the Wedgie fit, so perhaps size up if you want them to be a bit more comfortable, or go with your normal size if you like the slim fit. They are 100% cotton and are designed with a boyfriend fit in mind with a button fly, making the 10.75″ rise good for a high rise or for more of a slouchy appearance.
What attracted me to these Levi's Indie Denim Shorts in the first place though was the Let It Rip wash. It's been quite a while since I saw a nice authentic looking, vintage inspired wash that was nicely done, but still on trend. These look like you got them straight out of a thrift store with their washed and broken in appearance and I love that. It suits the length perfectly! Not to mention they are a great price compared to most premium denim shorts. What do you think?
Buy these Levi's shorts at Shopbop.com for $79.50