The ever beautiful Rosie Huntington-Whiteley left an office building and got back into her car in Beverly Hills, California after attending some business meetings. The paparazzi get everywhere, don't they? Although it's a good thing for us as it means we get to see the celebrities in denim!
Rosie of course wore a pair of the PAIGE Edgemont Skinny Jeans with a moon and stars print Saint Laurent blouse, and some black ankle boots. We all know that Rosie is the face of PAIGE and has been for a couple of years now, but did you all see our announcement of the Rosie Huntington-Whiteley x PAIGE collaboration? I can't wait to see what jeans she designs as she has such an amazing personal style, much like this outfit. I think that blazer she's holding would be a fantastic addition to the look.
PAIGE is still definitely up there as one of my favourite denim brands to wear as I always find myself reaching for my classic black jeans. The TRANSCEND fabric is amazing for comfort, so I'm never surprised with the amount of celebrities we see out and about sporting their PAIGE denim. Is it one of your favourite brands too? And what do you think of Rosie Huntington-Whiteley in her PAIGE Edgemont jeans?
Shop PAIGE Denim at Shopbop.com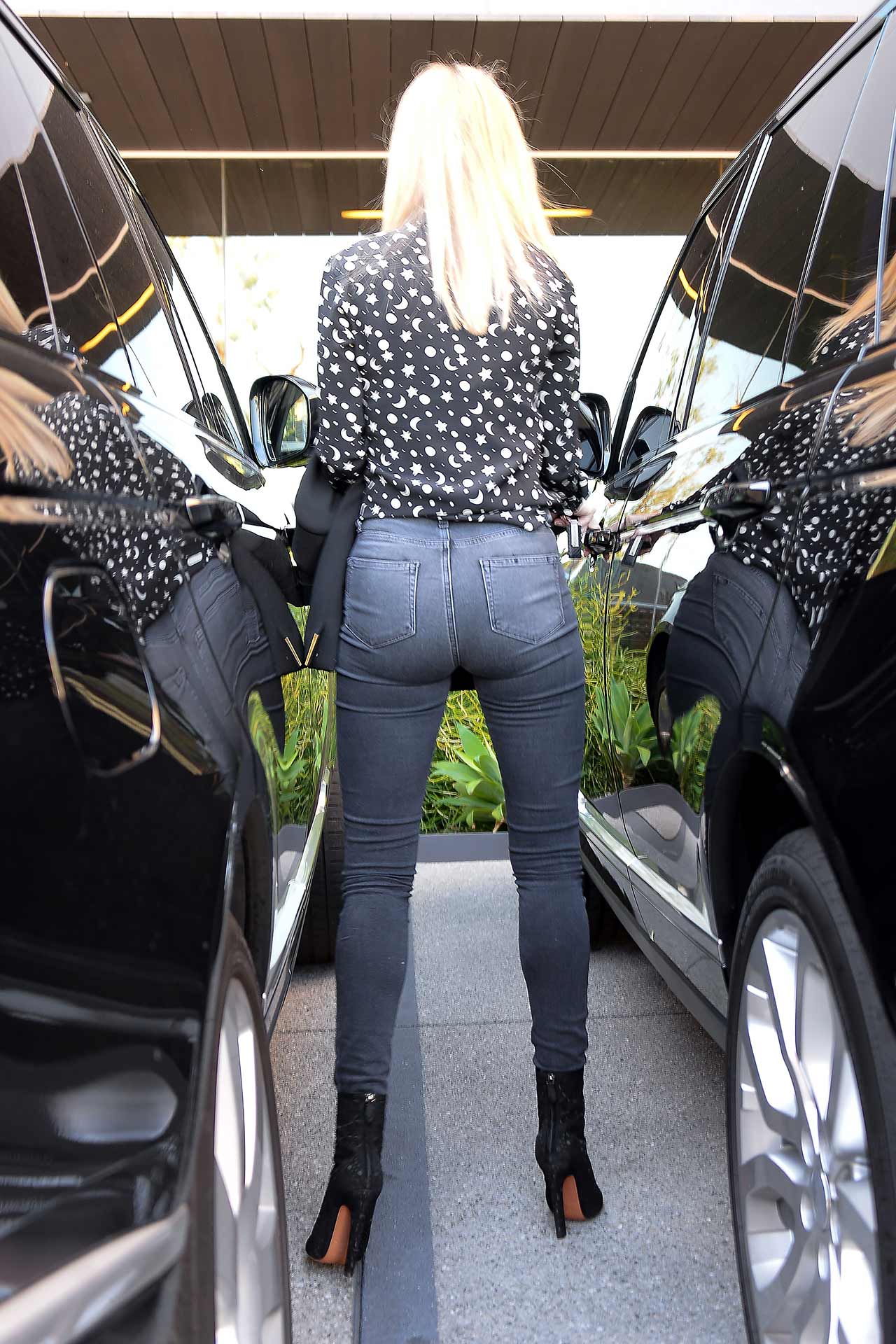 Image Credit: AKM-GSI