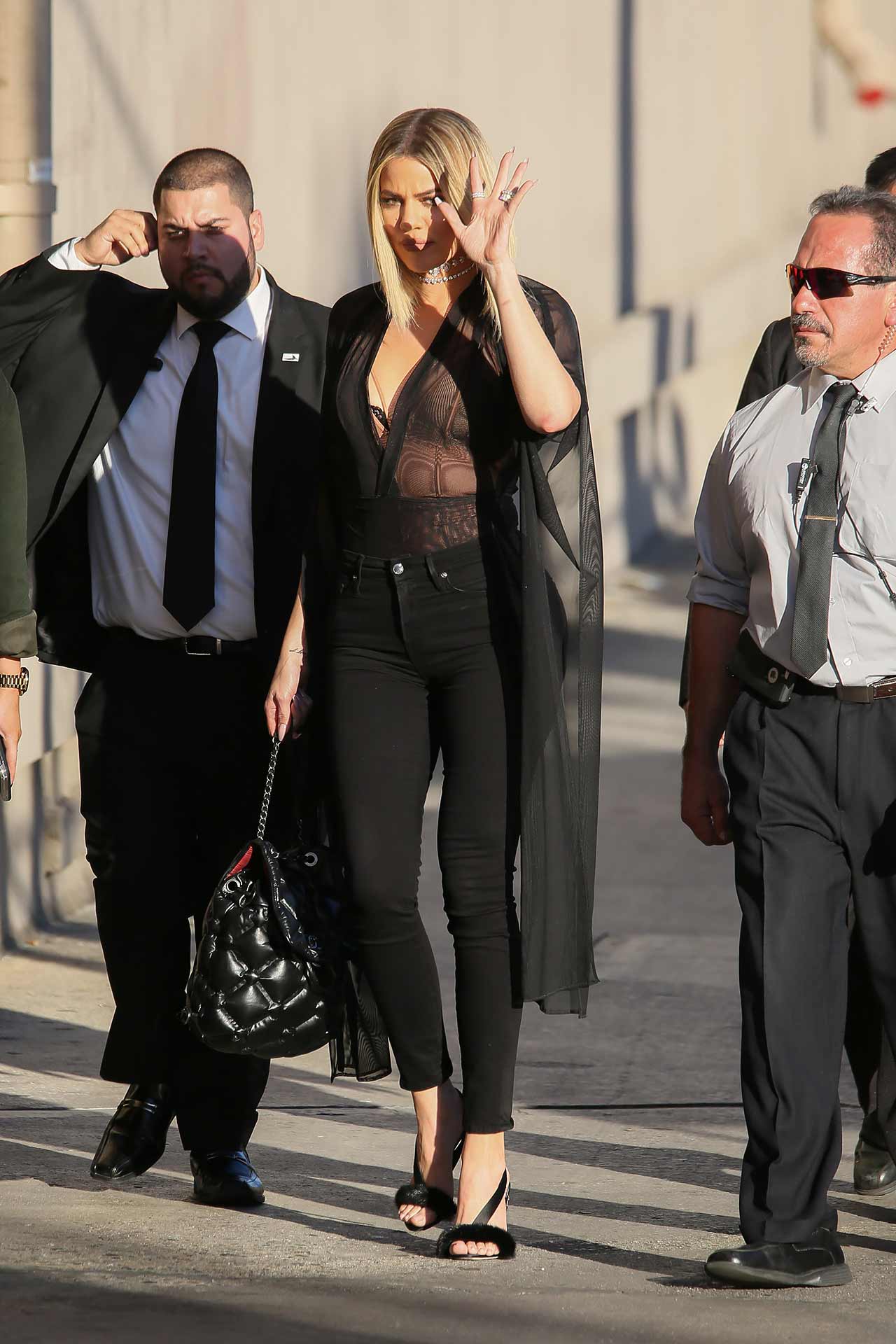 Keeping Up With The Kardashian's star and newly found denim designer, Khloe Kardashian, waved to the waiting fans and paparazzi as she arrived to the set of Jimmy Kimmel Live in Hollywood, California last week. She really is looking amazing lately with her new figure and confidence, don't you think?
Khloe wore a pair of jeans from her own denim line, GOOD AMERICAN Jeans, which she launched last month. She opted for the GOOD AMERICAN Good Legs in Black to pair with a see through lace kimono and bodysuit, finished off with some black fluffy sandals. This outfit is stunning on her and it reminds me so much of Gothic vibes, but sexy at the same time. Don't you think this is a killer outfit?
Khloe's GOOD AMERICAN Jeans are cut for the curvier figure and range from dress sizes 0-24 so there's a pair for everyone. We recently saw Kourtney Kardashian in her GOOD AMERICAN Jeans and she looked amazing, but I do have to say that I think Khloe's pair top that as they fit her absolutely perfectly. That's a given though isn't it since they're her own jeans that she designed, which I'm sure she did so with her figure in mind as well. Do you think Khloe Kardashian looks amazing here?
Shop Black Skinny Jeans at Shopbop.com
Image Credit: The Media Circuit / AKM-GSI