The ever gorgeous Olivia Culpo was pictured looking stunning while arriving at Upscale Californian restaurant, The Ivy in Los Angeles. We don't see the newly model that often, but when we do, she never disappoints us with her personal style. She's always known to make a statement and put her outfits together perfectly, with class and sex appeal at the same time, so I'm always intrigued to see her, you only have to look at her Instagram to see that. She definitely has style!
For her outfit, Olivia certainly kept to that theory and chose to wear a pair of the 7 For All Mankind Leather Biker Pants in Black (<- buy them here) which she styled with a sheer black top with 3/4 length sleeves, and a nude bra underneath, which she then finished off with some red patent pumps and a red Saint Laurent Sac de Jour bag. When it comes to leather pants we're very used to seeing the plain styles, the lace up crotch from UNRAVEL, or the button fly from J Brand, so seeing a pair of biker pants like this with the zips and ankle zips is a really refreshing change, especially as a more affordable option. Of course we get designs like this on a regular basis from the likes of the fashion house, Balmain, but they come with an extreme price tag that most of us can't afford, so I'm happy that 7 For All Mankind have released something similar.
If there's one way to wear leather pants, it's definitely with red, like Olivia has done. There's something about a pair of black designer leather pants that just screams style, and the pops of red with them just makes a very bold statement, like she's announcing she's arrived, but in a cool and collected way. I don't know how I get all of that from the outfit, but I do, and I love it. The next time I find myself wearing some black leather pants, I'm going to style them in a similar way to this. I think it helps that the aesthetics from 7 For All Mankind are really pretty though as this ensemble just wouldn't have the same effect if they were plain. Plus, given the high rise, they're incredibly flattering as they cinch in her waist perfectly! How many of you are a fan of this outfit, or of Olivia Culpo in general? It's one of my favourites from the year so far.
Shop 7 For All Mankind Jeans at Shopbop.com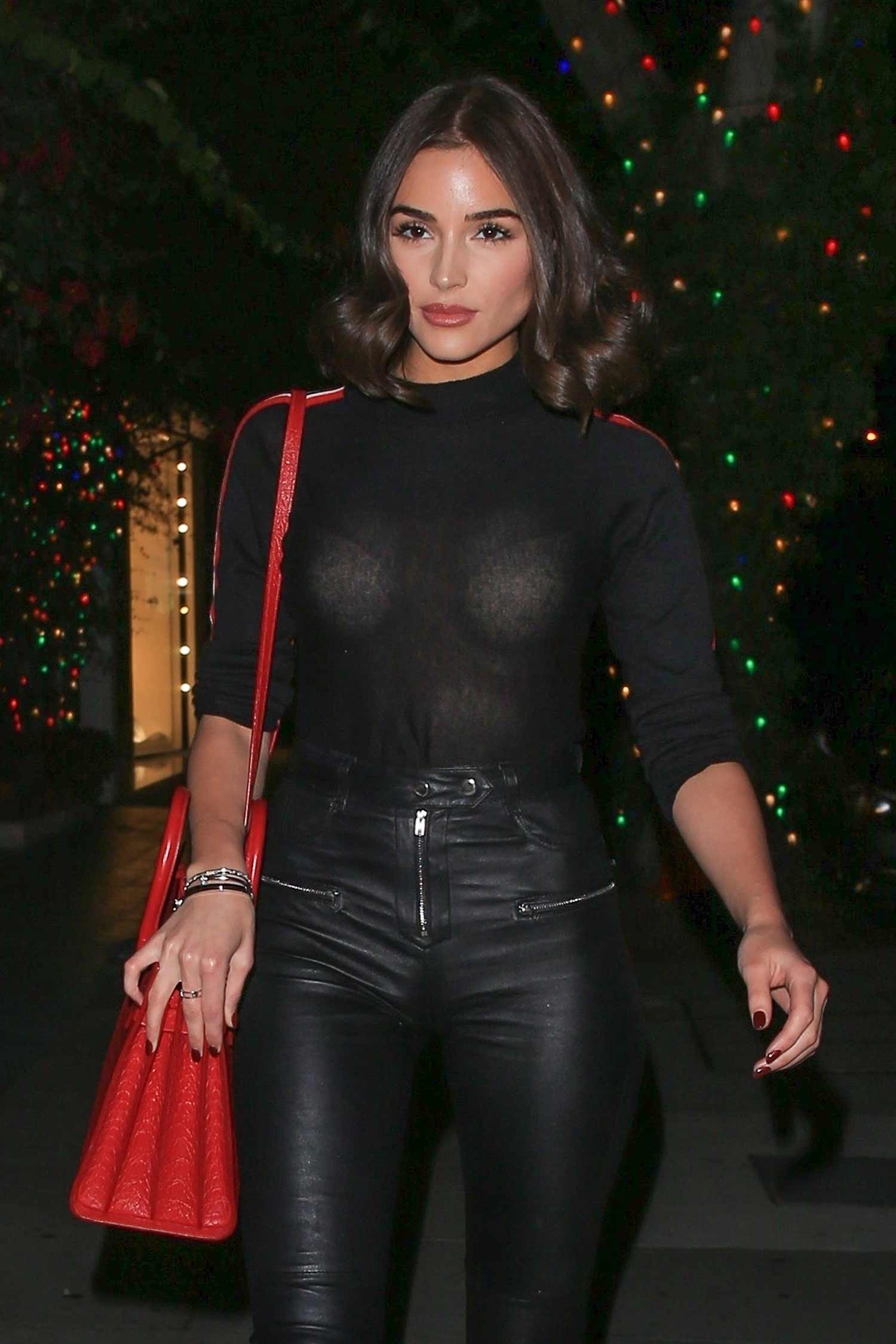 Image Credit: GAMR / BACKGRID