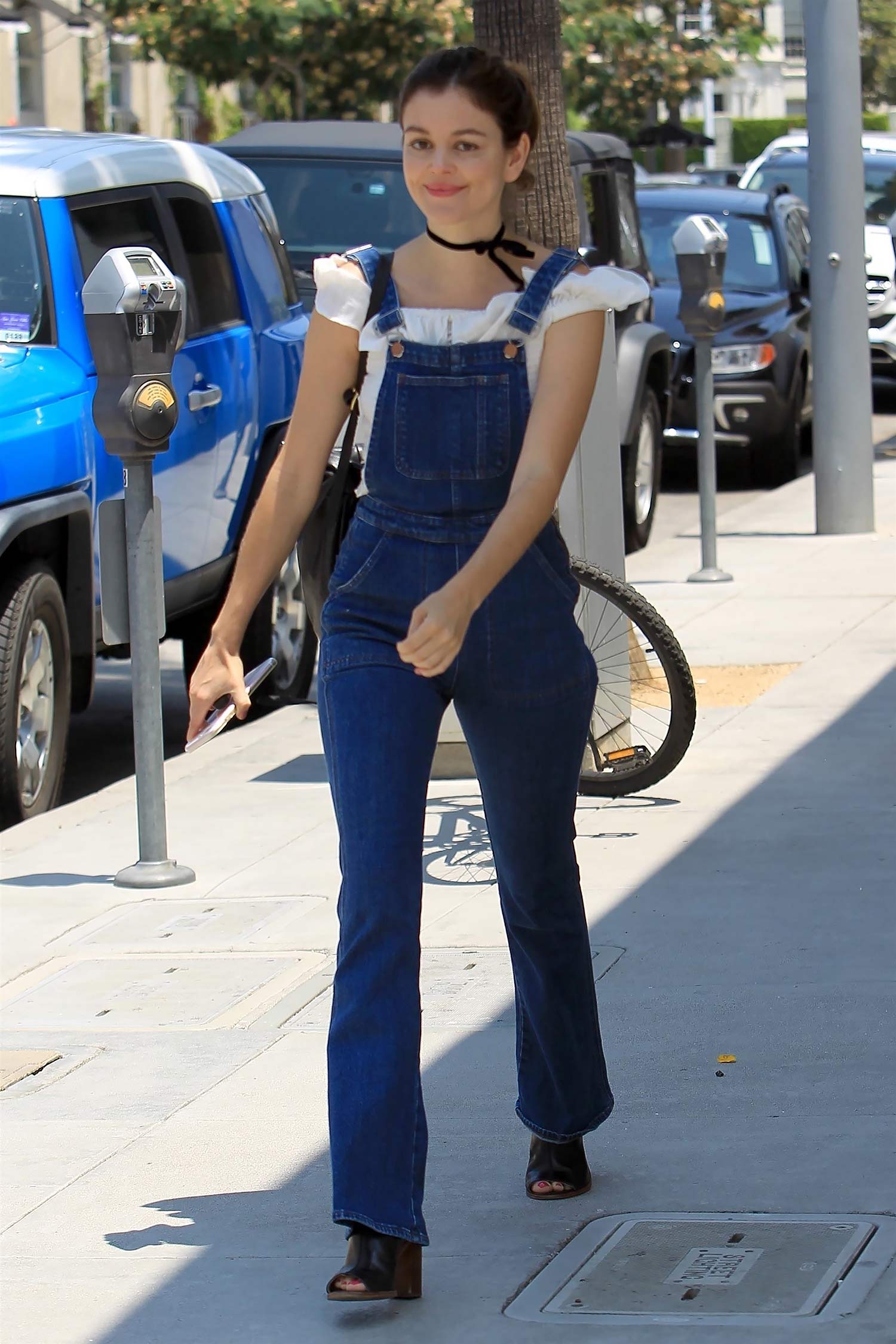 Nora Zehetner, most known for her role in Everwood, was seen doing some shopping in Beverly Hills, California a few weeks ago. She smiled to the paps as they took pictures of her. I wonder what shops she was heading to in this wonderful denim filled outfit?
Nora chose to wear a pair of Flared Denim Overalls which she layered over a ruffled white blouse. She finished it off with some peep toe booties, a black backpack, and a black choker. We don't often see Flared Denim Overalls anymore as they were a trend that was quite popular last year, but I do always enjoy seeing them as they make a change from the usual jeans.
Did any of you opt into the Flared Denim Overalls trend when it hit? Or did you always prefer the skinny version? I personally never tried them as I'm not hugely into flared jeans since I'm petite, but I know if you get the best length for bootcut jeans or flared styles, they can look amazing, just like they do on Nora here. I'm not hugely familiar with her, but I had to share this outfit as I love it.
Shop Denim Overalls at Shopbop.com
Image Credit: Yellow Mamba / BACKGRID