Lily Collins was seen parking her car and heading for lunch at Tokyo Cube in Studio City, California. The model and actress has been announced to star in the upcoming survival thriller 'Titan.' I know she's a great actress so I'm sure it's going to be fantastic.
For her outfit, Lily chose to wear a pair of the Black Orchid Cindy Slant Fray Jeans in Lancer, which she styled with a Givenchy lightening bolt sweatshirt, some Stella McCartney platform sneakers, and a black bag, finished off with some aviator sunglasses.
We rarely see Black Orchid denim on The Jeans Blog these days, which is a shame as they do make some great jeans and washes, with a more affordable price tag to most premium denim. This particular Cindy Slant Fray cut reminds me a lot of the Mother Step Fray actually with how the hem is designed, but I like the wash on these quite a lot. What's your opinion?
Shop these Jeans at BlackOrchidDenim.com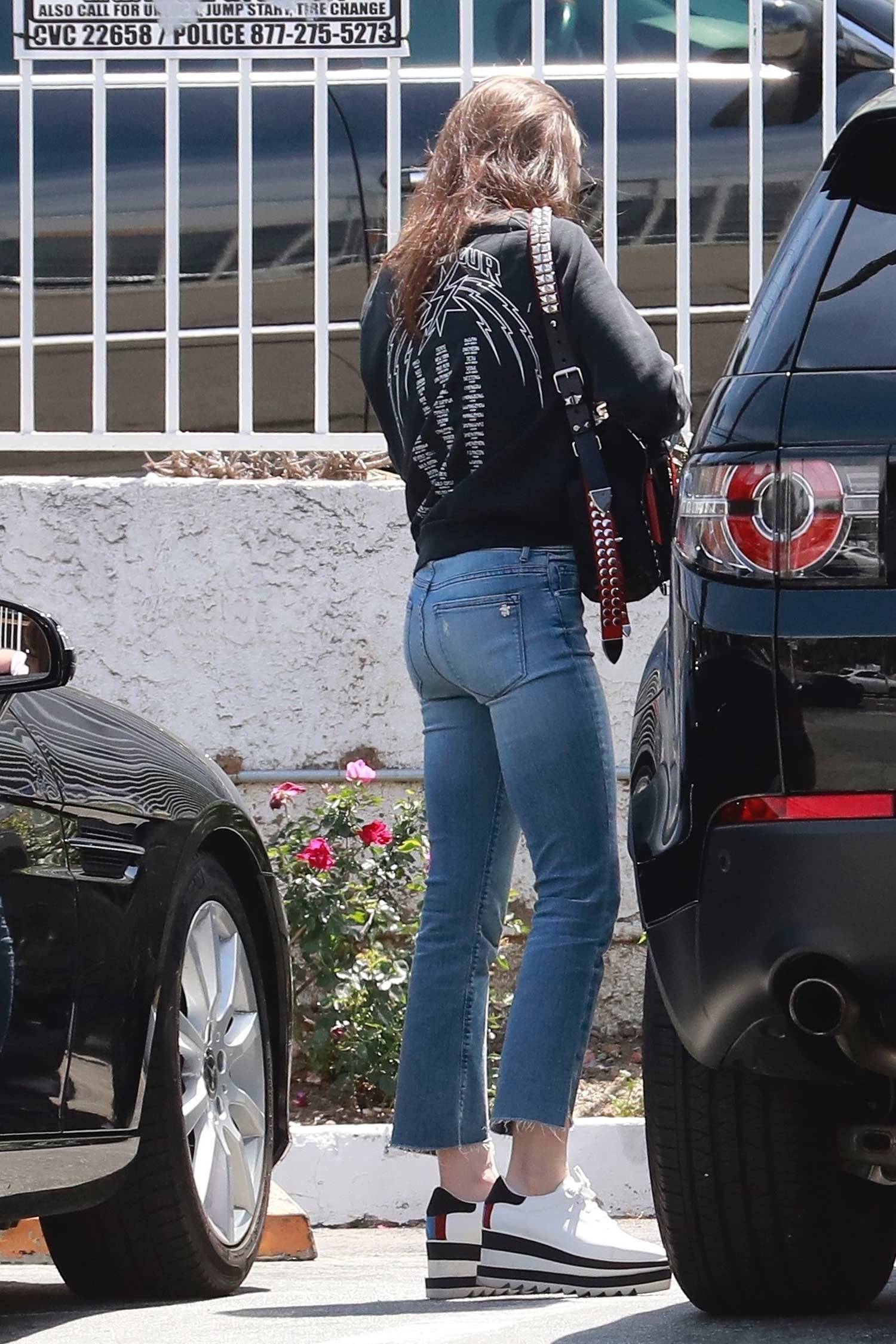 Image Credit: Terma,SL / BACKGRID