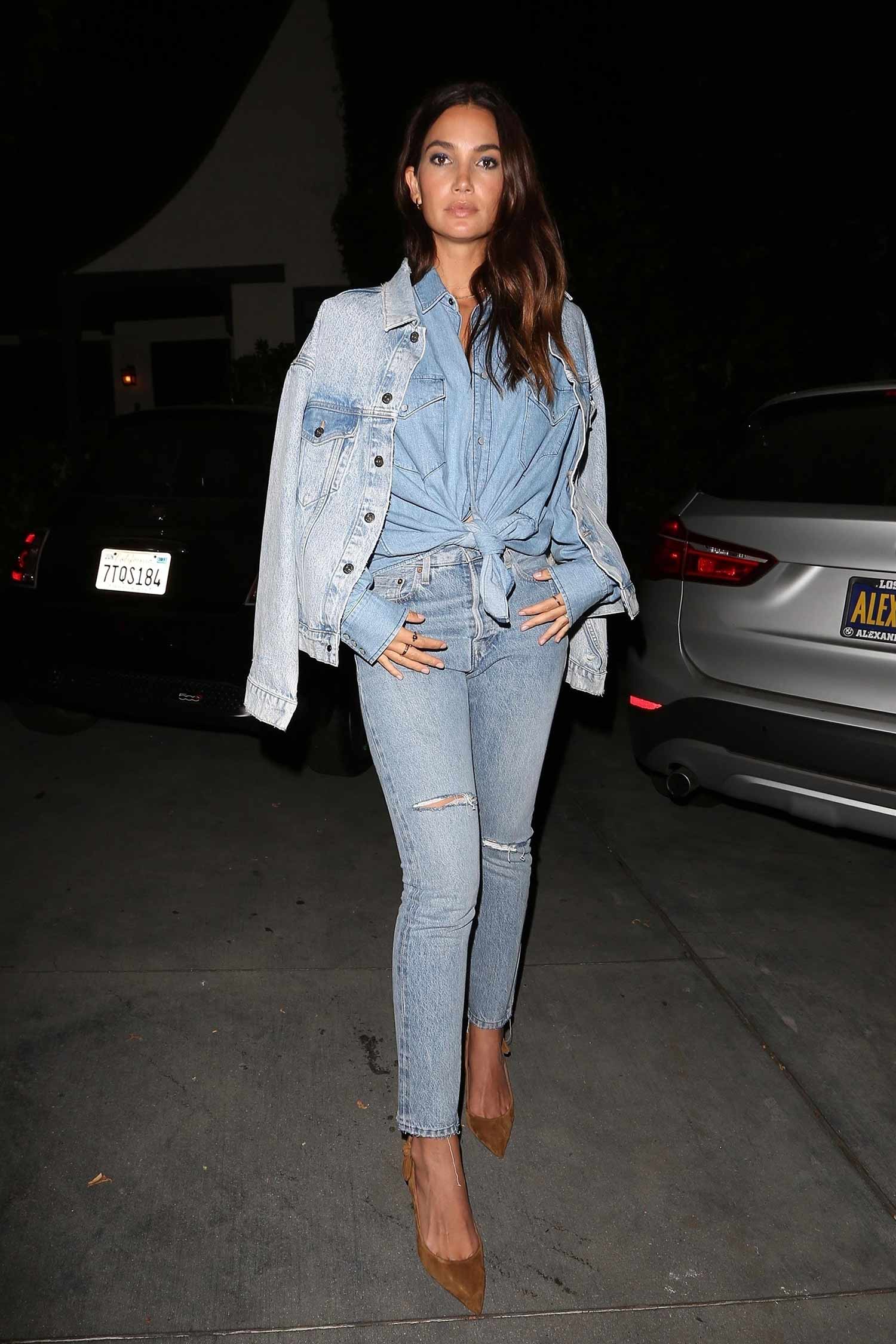 Supermodel, Lily Aldridge, posed for some photos while making her way to her car after having dinner with friends at Catch LA in West Hollywood, California. It's always nice when celebs actually stop for photos as you can get a great view of their outfit, especially if there's denim involved!
Lily was on her way to a Levi's Made & Crafted x Vogue event with a group of girls, so she was wearing a full Levi's and Levi's Made & Crafted Triple Denim outfit, with a pair of brown suede pumps. Doesn't she look amazing? Usually we stay away from denim that's all a similar shade, but when you have different textures and tones like this, it looks fantastic and so chic.
We do have a blog post on triple denim, named 'how to wear denim on denim' and even though it isn't as popular as our how to wear double denim article, it's still viewed a lot. It's amazing to see how many of you love denim that much to want to wear numerous pieces at once! I live in mine, especially around this time of year, so I'm always wearing numerous denim items together. How many of you are a fan of Lily's Levi's Made & Crafted triple denim outfit?
Shop Denim Jackets & Jeans at Shopbop.com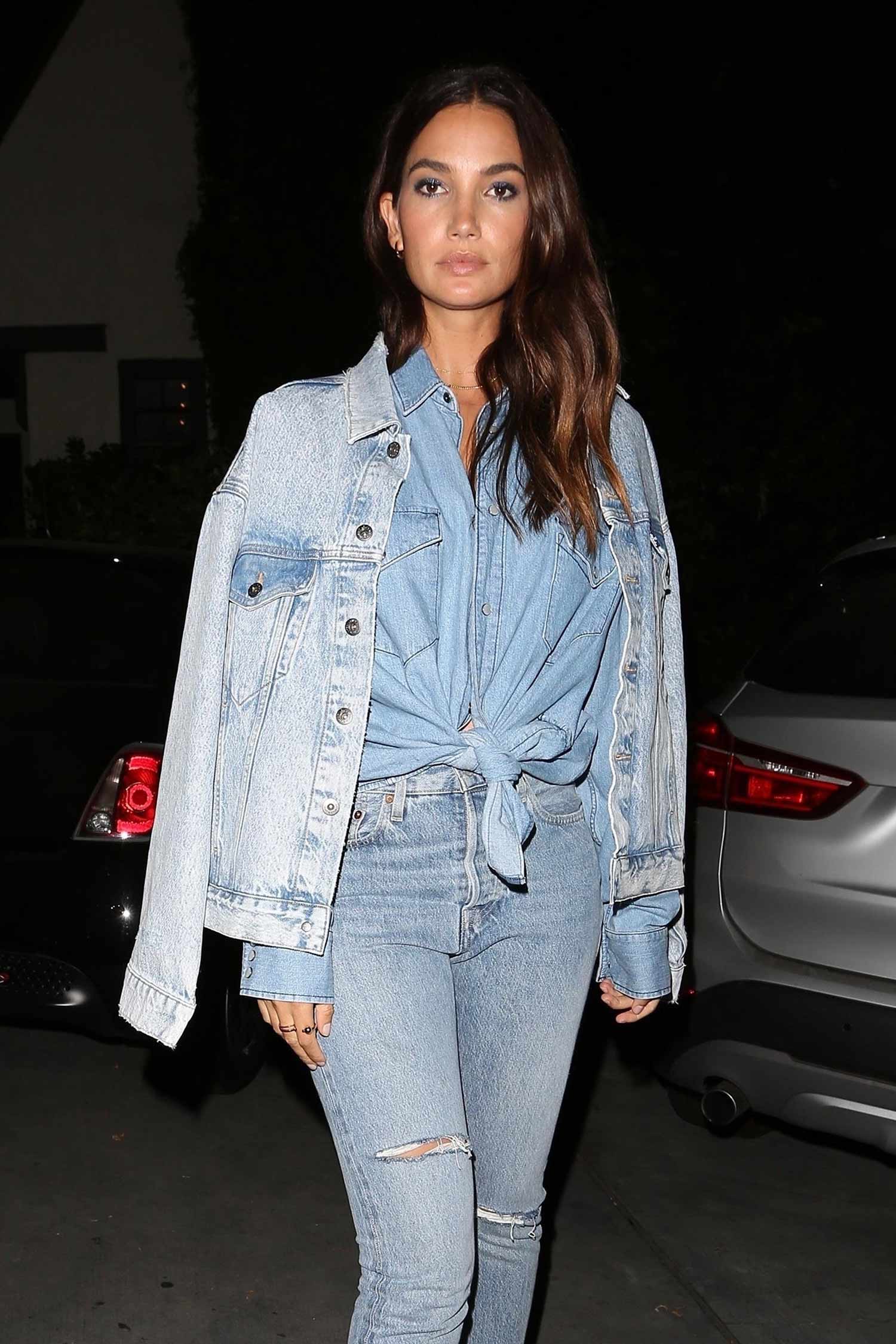 Image Credit: Roger / BACKGRID