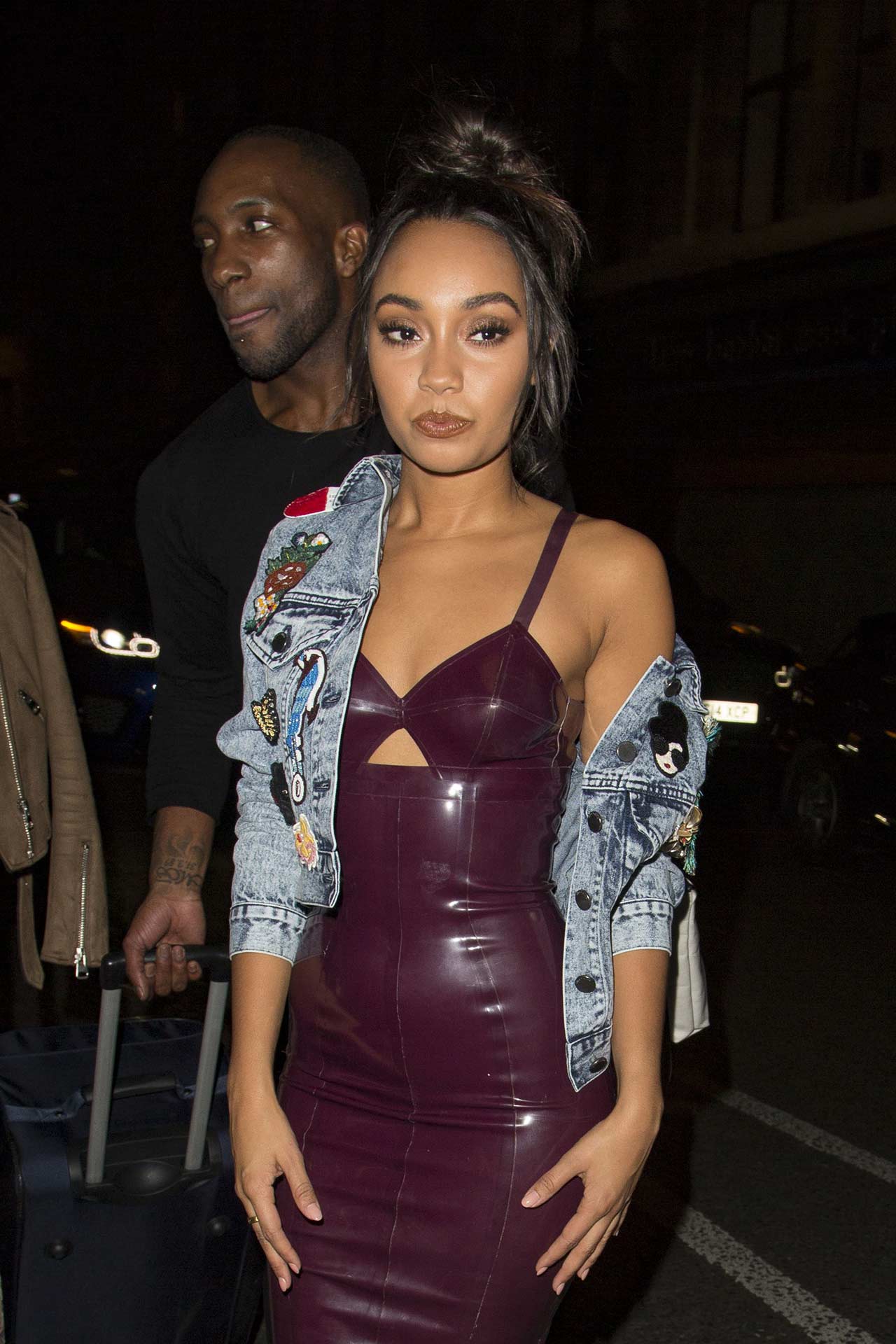 Leigh-Anne Pinnock of the girl band Little Mix posed for photos while attending the Wonderland Magazine Party held at the Edition Hotel in London, England. This is the first time we have ever featured anyone from the girl group Little Mix here on The Jeans Blog, but I have to say that they have amazing style, especially for the younger readers.
Leigh-Anne layered a gorgeous Alice + Olivia Chloe Denim Jacket with embroidery on it over a stunning House of Harlot Latex Dress, finished off with some EGO Perspex Sandals. This denim jacket is acid washed and detailed with novelty pins and patches, in bold, assorted shapes, which I think makes it so unique. It's made with 100% cotton and it actually reminds me of a Topshop denim jacket that I've seen a few times. I love how Leigh-Anne styled it off the shoulder though as it reminds me how Rihanna wore her denim jacket a while ago.
Latex on its own is becoming a huge trend at the moment as we aren't only seeing it on dresses, but shoes, thigh high boots, and even jeans made from latex too. I think latex is the perfect fabric to be styled with denim as the contrast between the man made and organic fabric is great, it's very complementary. Getting back to the Alice + Olivia embroidered denim jacket though, are you a fan of it?
Shop Alice + Olivia Denim at Shopbop.com
Image Credit: Xposure / AKM-GSI