Kylie Jenner is the next Kardashian/Jenner sister to be caught out in Khloe Kardashian's GOOD AMERICAN denim line! Kylie was snapped out with boyfriend Tyga (not pictured) as they both arrived at Escala in Beverly Hills, California for some lunch last week.
Kylie chose to wear the GOOD AMERICAN GOOD CUTS Raw Released Hem Jeans in Blue 016 with a cropped white top and some white sneakers, glammed up with an Hermes bag. Despite this outfit being really casual, I think her hair and make-up really give it a polished appearance.
We recently saw both Khloe Kardashian and Kourtney Kardashian in the GOOD AMERICAN Jeans, so it was only a matter of time before Kylie was spotted in them too! I think this particular GOOD CUTS pair look like they have a very flattering design to them, but I do think they might be a bit loose as there's some gapping at the waist and I know from reading the description about the jeans, they are meant to have a smaller cut waist to accommodate the curves, so maybe a size down would be good! Then again, with all the waist training that Kylie does, it's no wonder her waist is so tiny! What do you think of these jeans?
Shop Similar Cropped Jeans at Shopbop.com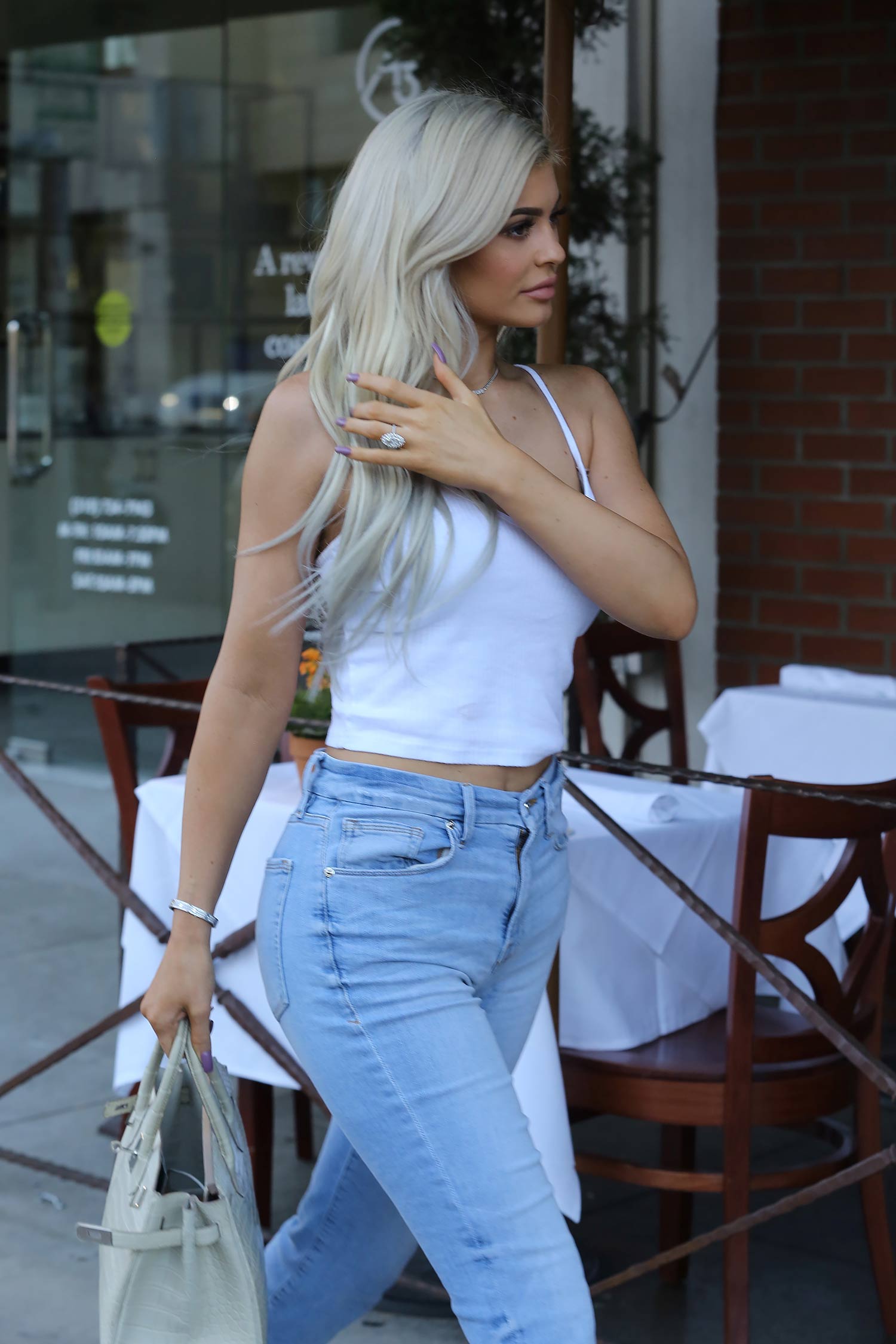 Image Credit: Vasquez-Max Lopes / AKM-GSI