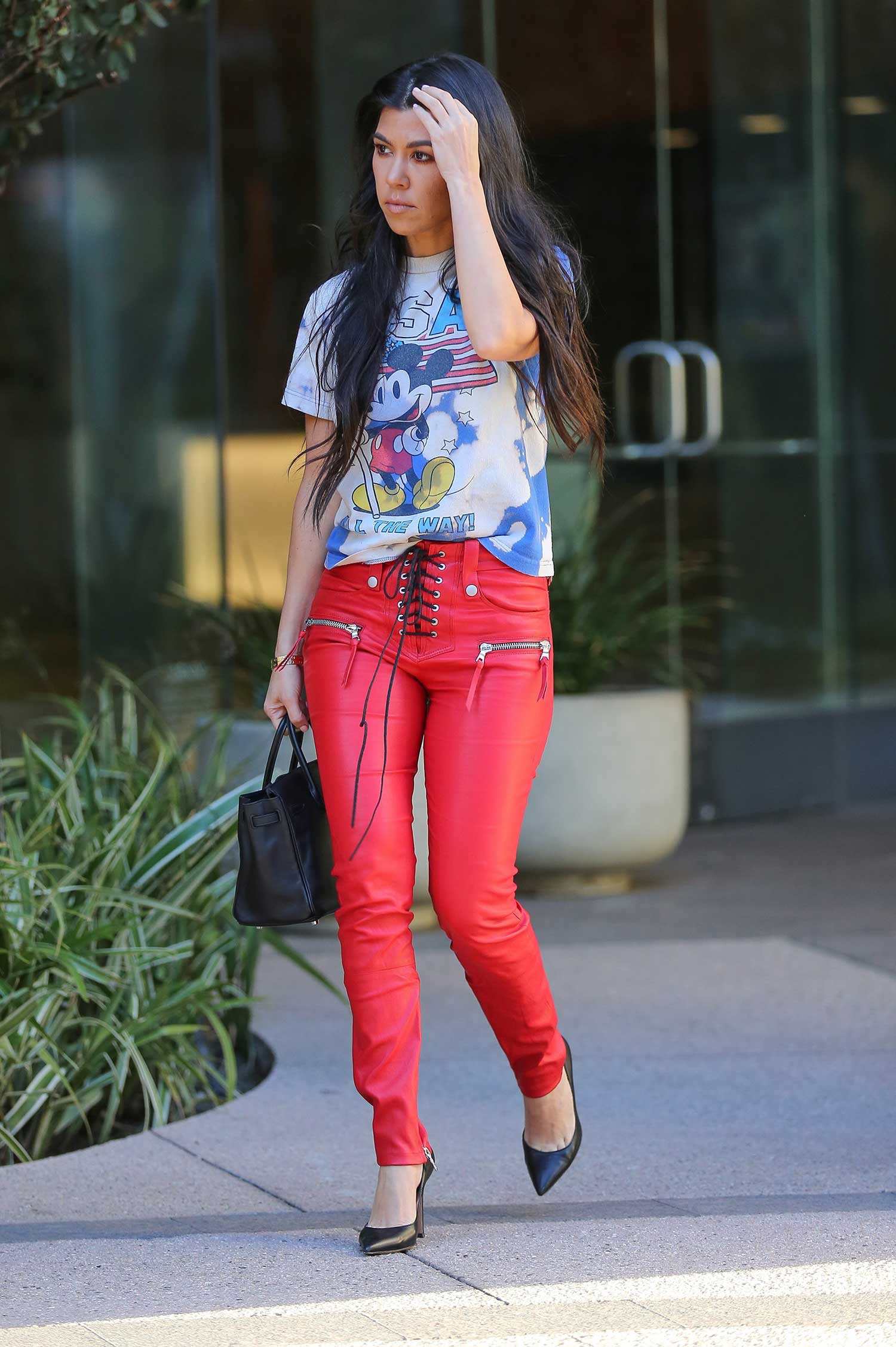 Reality TV star, Kourtney Kardashian, looked to be deep in thought while leaving her son, Mason's, art class in Calabasas, California a few weeks ago. I always find that no matter where the Kardashian's go, they always make an effort to dress up and look good.
Kourtney is a big fan of UNRAVEL and has worn the brand a few times now, but this time she brought out something new from them! She chose the UNRAVEL Lace Up Skinny Leather Pants in Red to pair with her USA Micky Mouse t-shirt, black pumps, and black Hermes bag. The Kardashian family are always ones to push boundaries and try out new trends first.
Usually we only see leather pants in a dressed up formation, or sometimes with sneakers and sweaters, but we never see a mix of the two in a playful way like this. I think the bright red colour really plays off well against the Micky Mouse tee, which is a unique and different look. I can't say I've seen a Disney t-shirt paired with leather pants before, but Kourney definitely makes it work. How many of you love UNRAVEL Leather Pants? We have seen so many celebs in them now, it's crazy!
Shop Leather Pants at Shopbop.com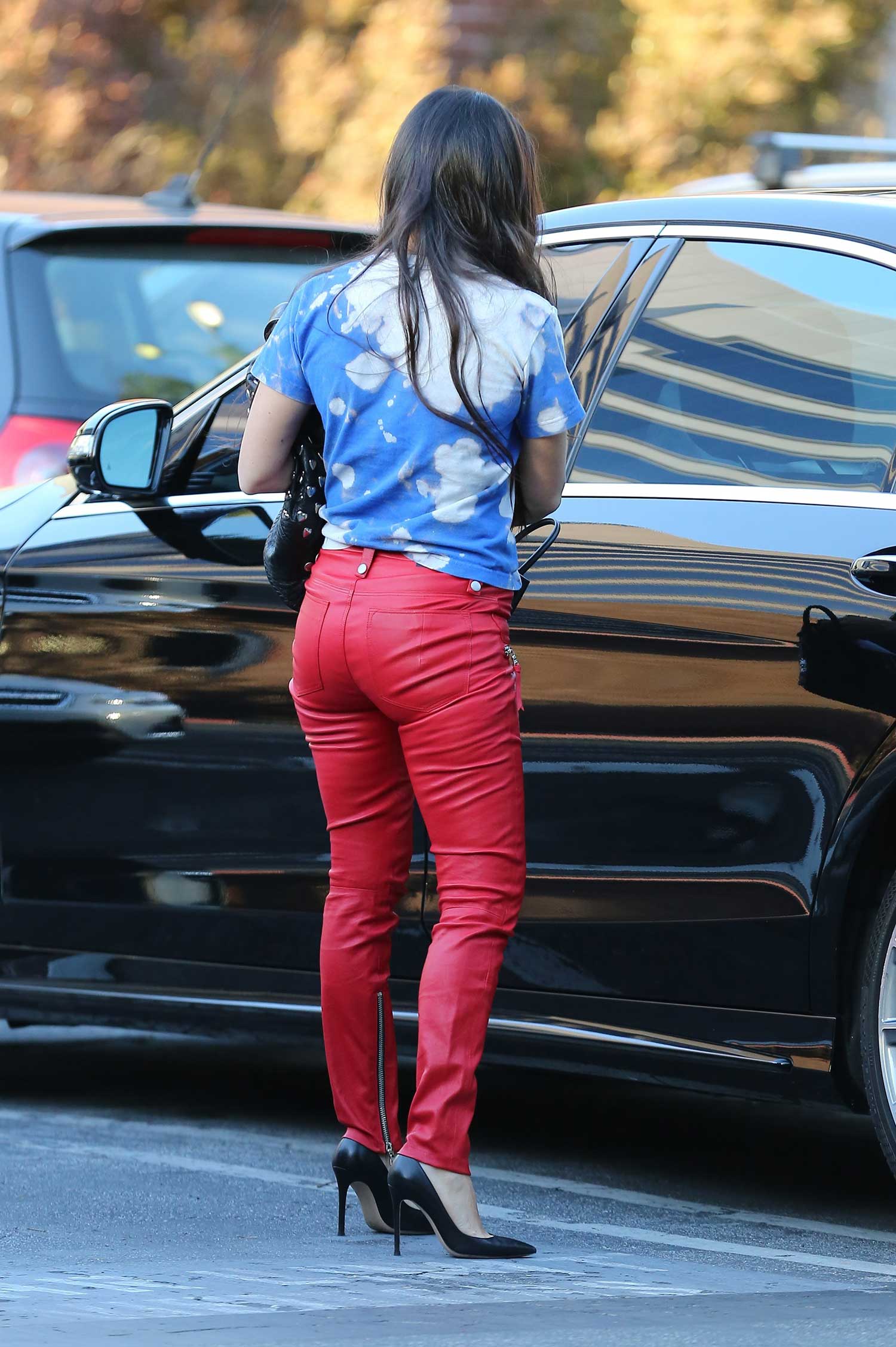 Image Credit: AKM-GSI