Supermodel and The Jeans Blog regular, Gigi Hadid, left the Isabel Marant Fashion Show during Paris Fashion Week in Paris, France a few weeks ago. She's always featured in our celebs in denim category due to her amazing style, we can never get enough of it.
Gigi rocked a gorgeous double denim outfit, pairing together her Sandro Miren Stepped Hem Straight Jeans with a cropped Topshop sweater, some beige ankle boots, a matching belt, and an oversized denim jacket, which complemented the wash of the Sandro jeans. I think the fit of this denim jacket is really flattering, despite it being loose. It shows off Gigi's figure nicely while adding a sense of sexiness to the overall look, but in a cool way because of the raw and frayed hems. It's fantastic!
This is the 3rd or 4th time now that we have seen Gigi Hadid in her Sandro Miren Stepped Hem Jeans. I'm beginning to think that they might just be her favourite pair of jeans right now. We all have them, I know I do and I always find myself reaching for them whenever I am running errands. What are yours? And on a more related now, what do you think of Gigi's double denim outfit here?
Shop Jeans like this from PAIGE at Shopbop.com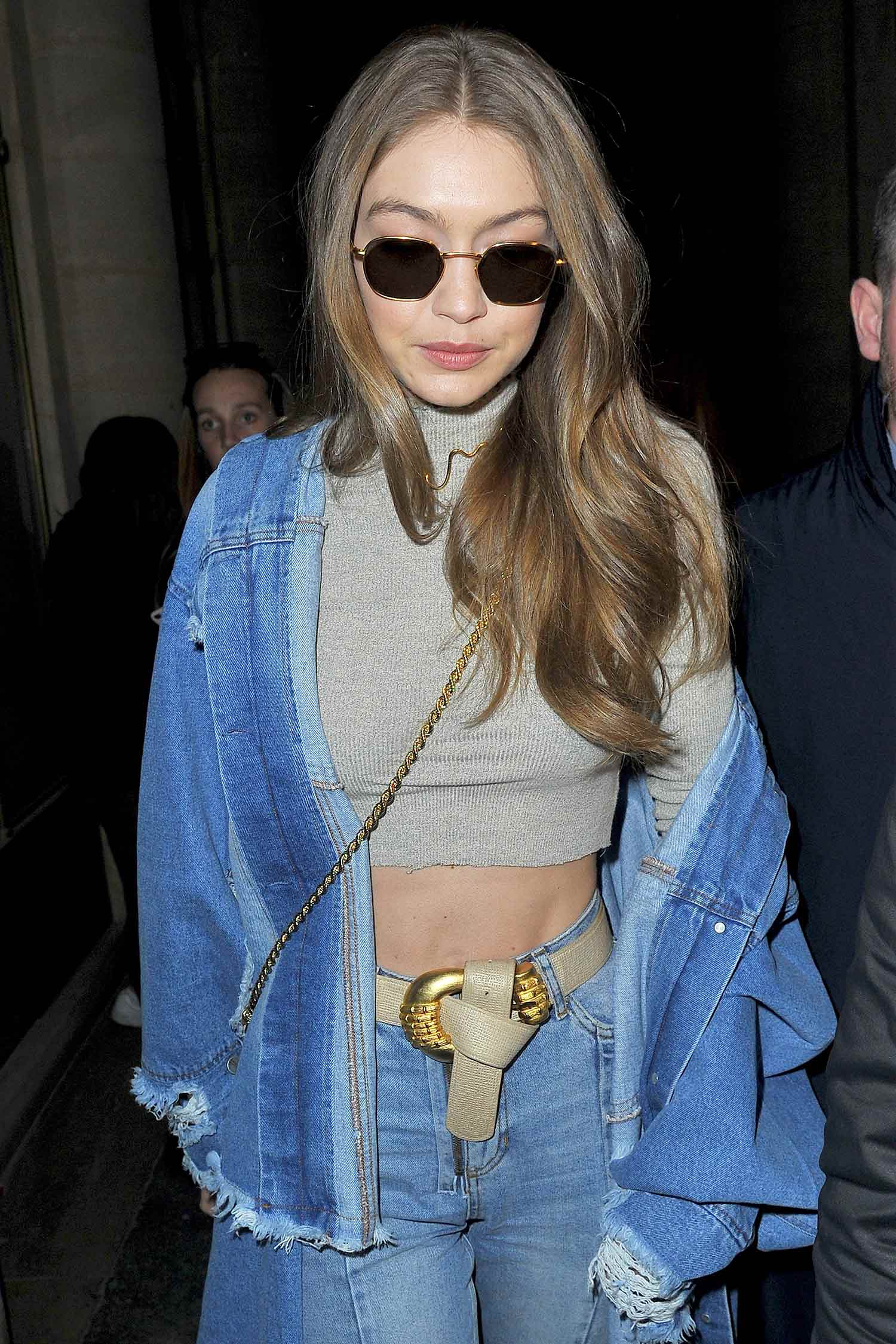 Image Credit: AKM-GSI