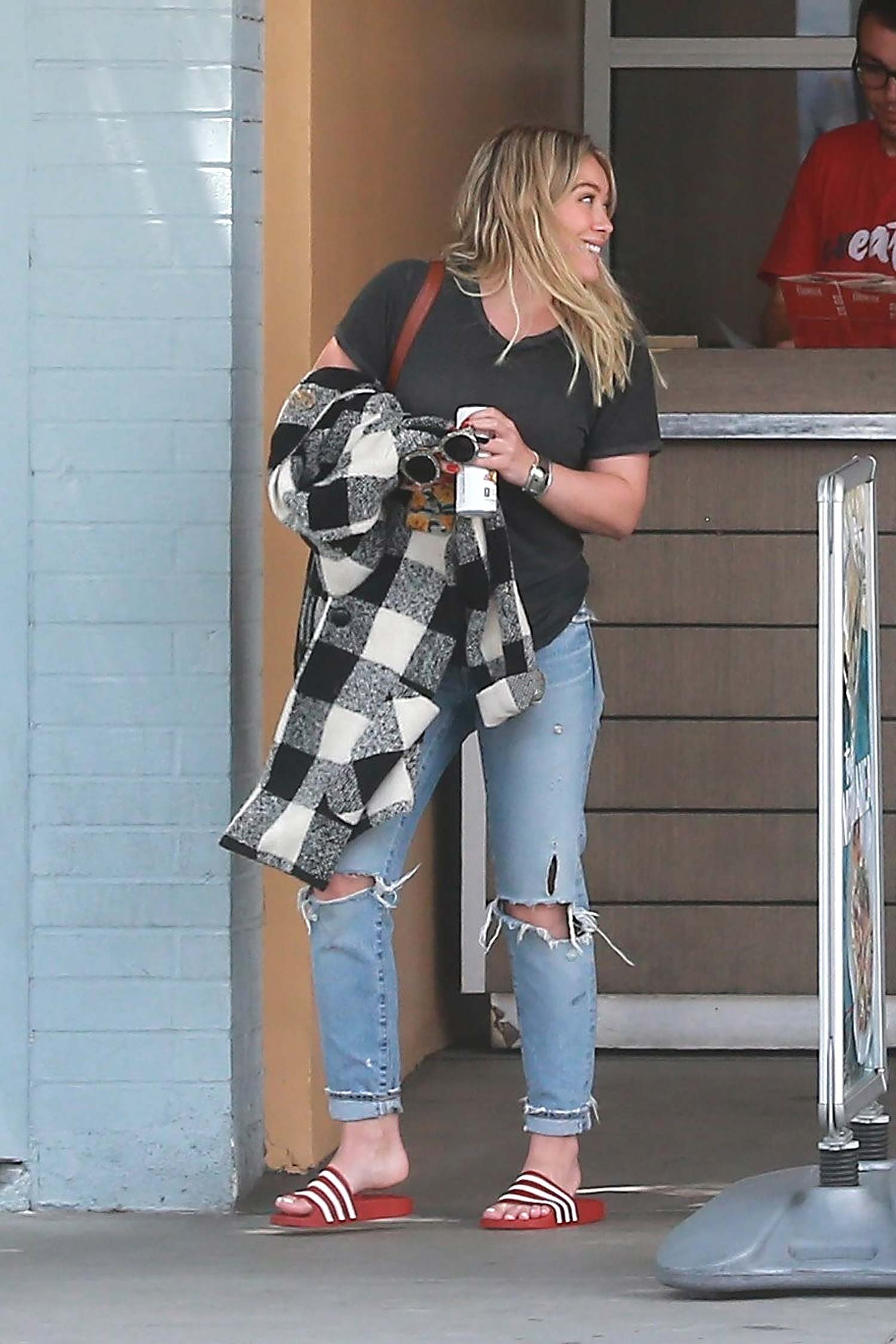 One of our favourite celebs in denim, Hilary Duff, enjoyed some lunch out with her son, Luca, on Memorial Day in Studio City, California. They ate at The Counter restaurant before heading back to their car.
For her outfit, Hilary wore a pair of MOUSSY MV Sanford Tapered Jeans in Light Blue with a black t-shirt and some red striped slides. We just spotted Kourtney Kardashian in MOUSSY Jeans and she looked incredible, so I knew it was only a matter of time before we started seeing more celebrities in the brands denim. Especially Hilary are she's a known advocate of new brands and jeans!
Everyday when I am checking out the new jeans on the online stores, I can never stop staring at MOUSSY. They have some really amazing washes and quality denim, so I am really intrigued to see how far their jeans will spread. I'm wondering if they might be the new brand of the summer! What's your opinion?
Shop MOUSSY Jeans at Shopbop.com
Image Credit: SL/Terma / BACKGRID