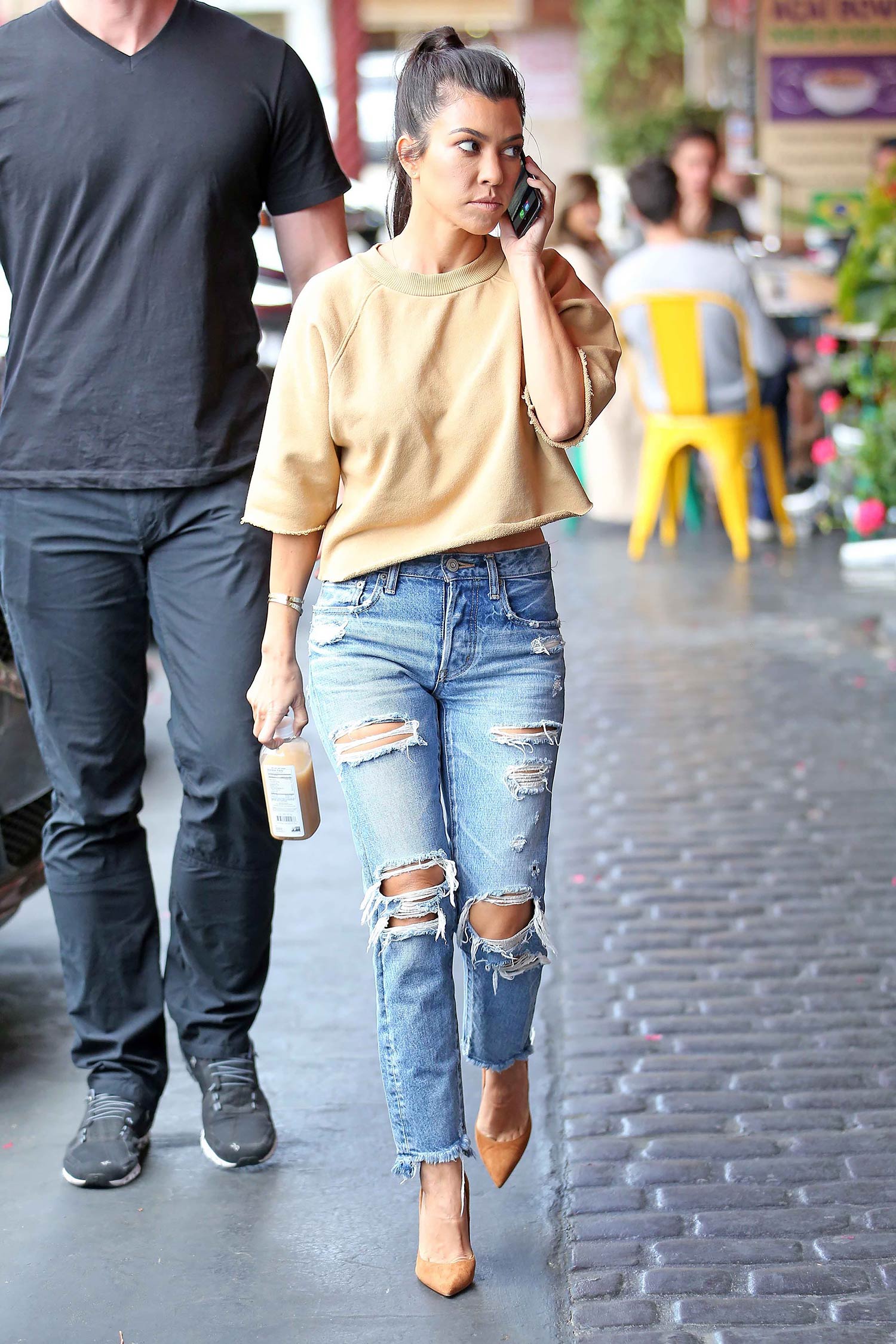 Reality star, Kourtney Kardashian, looked stylish as she arrived at Chin Chin in Los Angeles, California, ahead of filming for "Keeping Up With The Kardashians". She chatted on her cell phone while heading up the escalator with her security team.
Kourtney wore a new denim brand that we haven't seen any celebrities wearing just yet – MOUSSY. She chose a pair of their heavily ripped and distressed jeans to style with a cropped sweatshirt and brown pumps. How completely stunning are these jeans?!
When I first saw them I was in awe of the wash and the beauty of the denim. They're just incredible and I truly hope we see Kourtney wearing them more in the near future as I think these MOUSSY Jeans fit her absolutely perfectly and they couldn't be more suited to her body shape if they tried.
The styling is absolutely gorgeous too as the sweatshirt and heels complement each other, plus neither one of them take any attention off the jeans as you can see them in all their glory. Have any of you tried MOUSSY Jeans yet? They make some fantastic pairs. I featured one of them in a Find of the Week post a little while ago.
Shop MOUSSY Jeans at Shopbop.com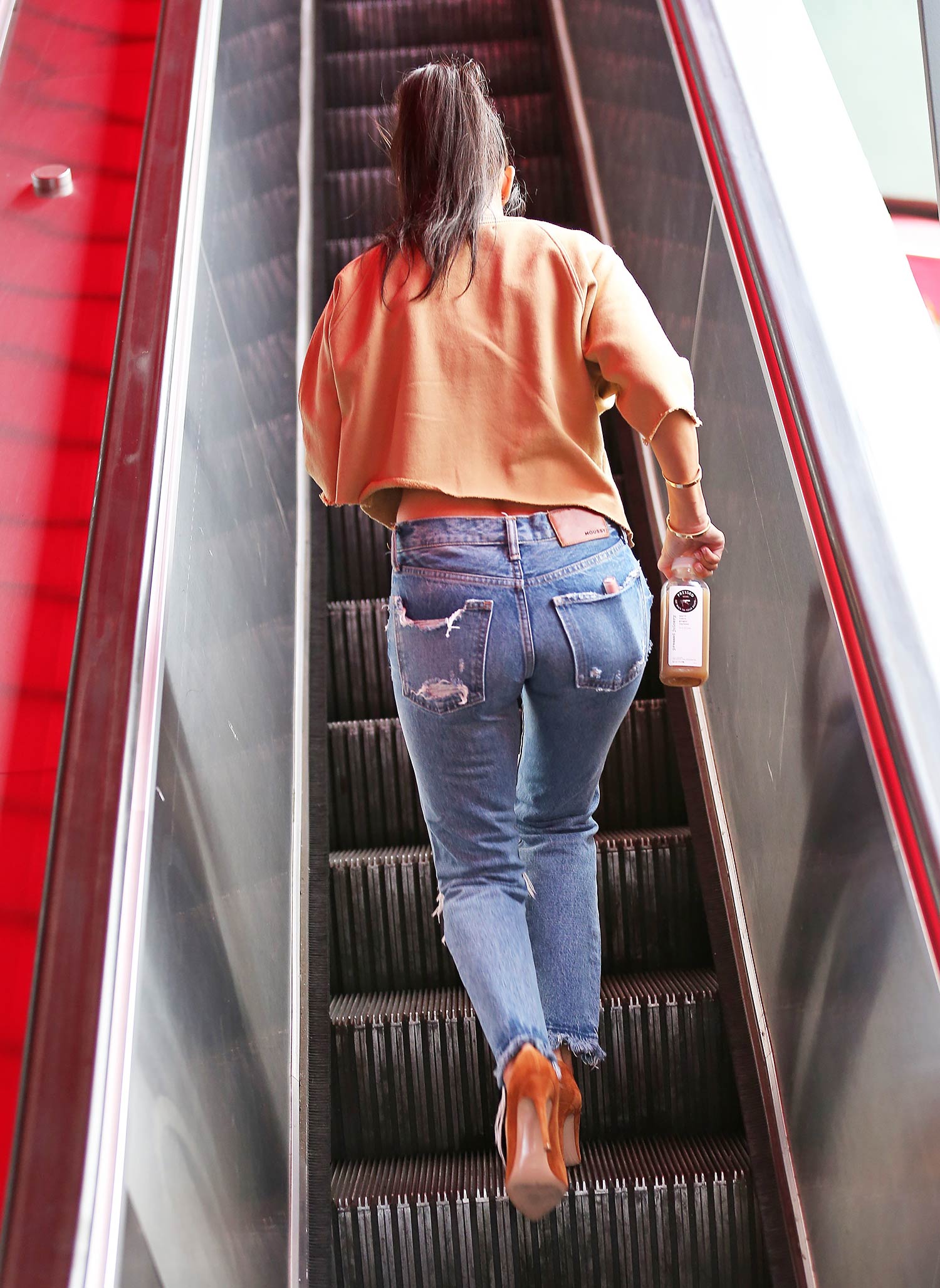 Image Credit: CMaidana / BACKGRID