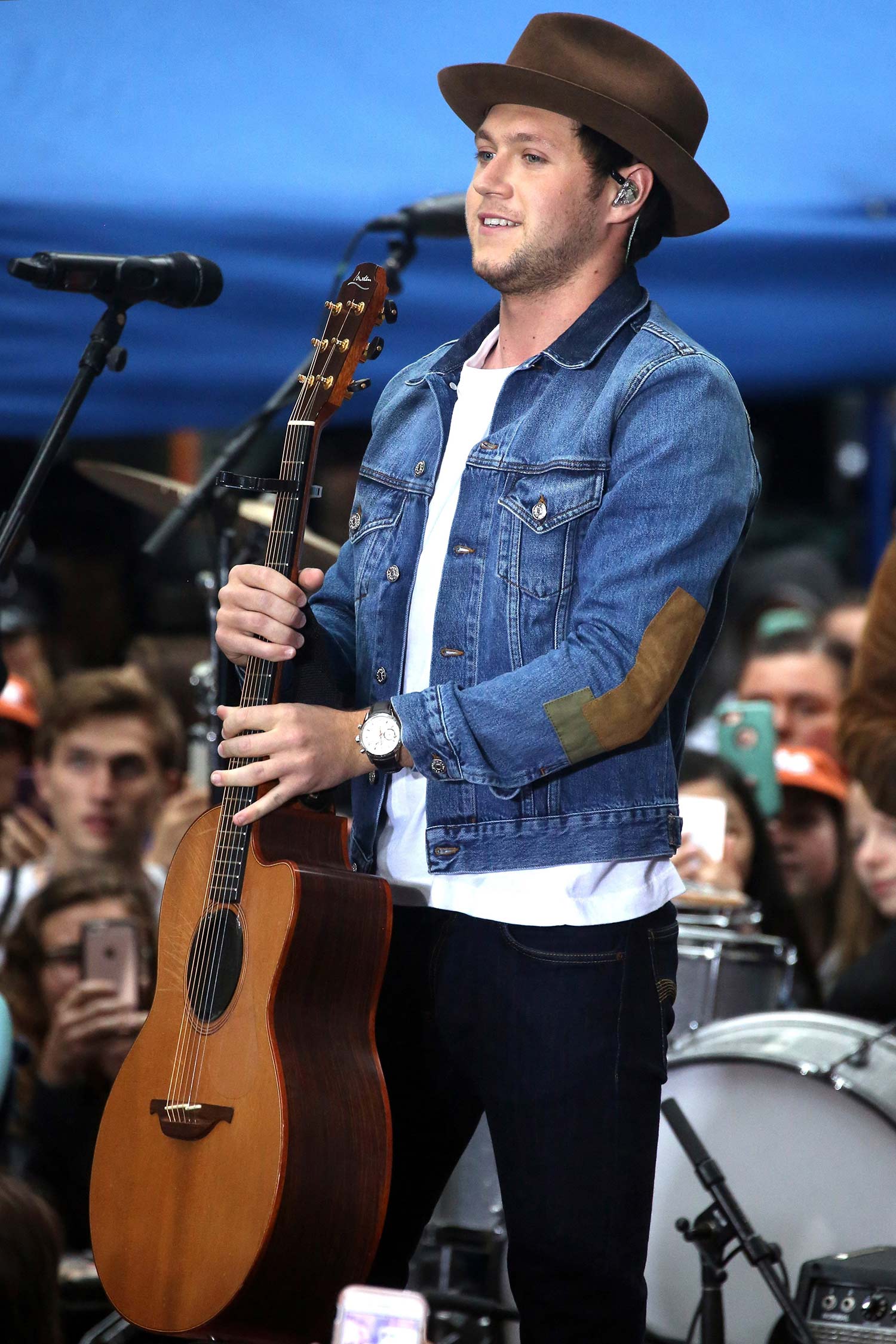 Singer and former One Direction member, Niall Horan, performed live on stage for the "Today" show concert in New York. He sang his newest single 'Slow Hands' which he also sang at the Manchester One Love concert over the weekend, along with 'This Town'. I think Niall is a fantastic solo artist and I'm loving his music, I think he's great live too.
For his promotional touring, Niall has been breaking in and living in his Nudie Jeans Co. Skinny Jeans. This time he paired them with a lighter blue denim jacket, a white t-shirt, and a hat. They seem to be the jeans he's extremely fond of for all his shows, and I'm intrigued to see how they start fading and creasing. So far they're still looking brand new so they haven't had enough wear, but time will tell!
In regards to his denim jacket though, I think the mid blue wash is the perfect tone for the jeans. It's one of the best ways to wear double denim with two contrasting shades. I also really like the suede patches on the elbows for more of a Western vibe. How many of you guys are loving wearing Nudie Jeans Co. denim at the moment still? I still see them out and about all the time.
Shop Denim Jackets & Jeans at Eastdane.com
Image Credit: BACKGRID