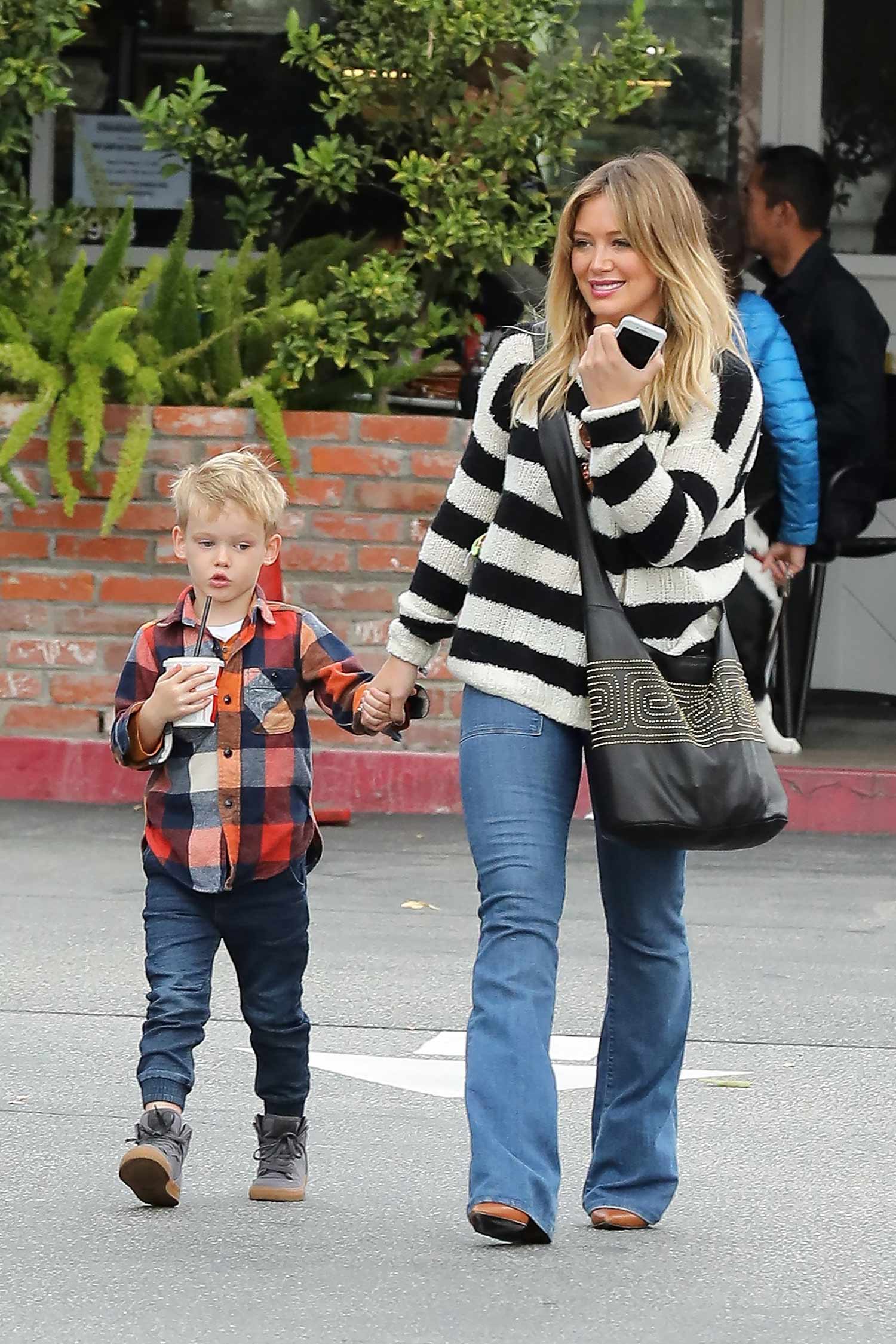 The lovely Jeans Blog regular, Hilary Duff, took her son Luca Cruz Comrie out to Beverly Glen Deli in Beverly Hills, California to have a sit down breakfast. He later spotted a customers dog and was happily stroking it while Hilary laughed.
For the day, Hilary wore a pair of mid blue flared jeans with an oversize black and white striped sweater. These jeans remind me an awful lot of the Stella McCartney Classic Blues 70's Flares, which many people have thought they are, but when inspecting the details, they aren't as the pockets on the front are different and so is the hemline, however, I know hemlines can have been re-hemmed since Hilary is shorter. Given the rest of the details though, they still don't match up to any I have found.
So that leads me to handing this one over to you denim lovers that adore celebs in denim! What jeans do you think Hilary is wearing here? 10 points and a tweet goes out to the correct guesser! On a separate note, I love the outfit though. She always wears different cuts, brands, washes etc and never seems to have a go to or a particular style, which means seeing a denim outfit on Hilary is always fun!
Shop similar Stella McCartney Jeans at Shopbop.com
Image Credit: AKM-GSI