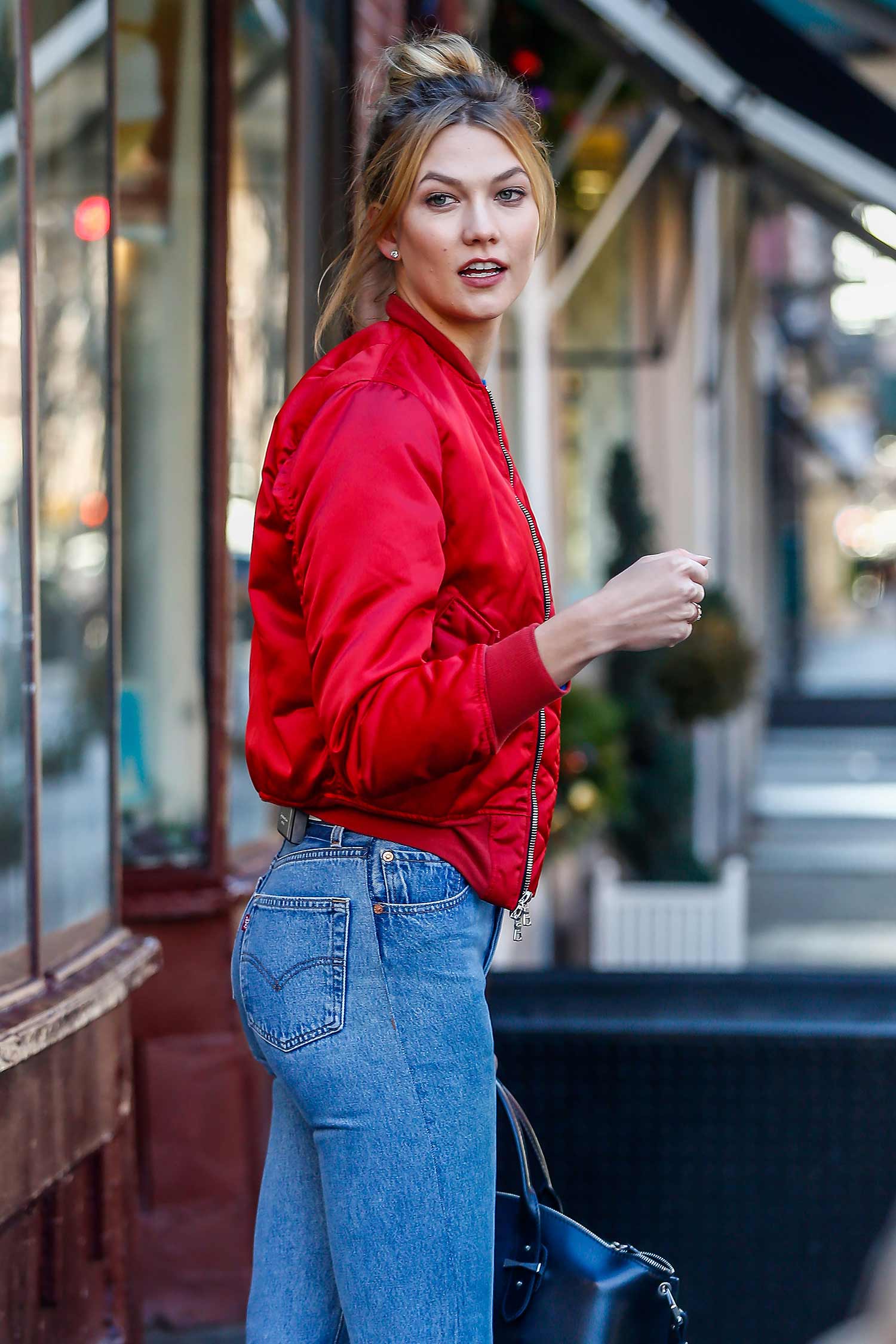 Super tall supermodel, Karlie Kloss, was seen earlier this month filming Santa Kloss at The Magnolia Bakery in New York City. I haven't actually seen the finished product, but I love the play on words with her surname though and the red jacket for festivity!
Karlie chose to wear a pair of her RE/DONE Levi's vintage jeans which she decided to cuff up in a thick fold, finished with a red bomber jacket, some black boots, and a fun blue t-shirt. The way that Karlie rolled these jeans up reminds me of the way that Sarah Jessica Parker used to do it, however her reason was because she was so petite and the jeans were too long, so I'm not sure why Karlie has done it.
How many of you are loving RE/DONE Levi's Jeans still though? I'm still seeing them on a lot of fashion bloggers, despite the celebrities not living in them as much as they once were in the summer. There's something about vintage denim that you just can't beat, but for me I find the restriction of the rigid denim (cut to be slimmer and fitted) very uncomfortable since I'm used to super stretch now. Which is a shame as the vintage washes you can find are incredible! Just look at my vintage Levi's jeans to see!
Shop Levi's Jeans at Shopbop.com
Image Credit: AKM-GSI