Heidi Klum headed out of a building in New York City with her kids, ready to start the day. I have always thought that it must be so uncomfortable knowing that paparazzi are waiting for you right outside the door, so you have no choice but to step into the mayhem. They really do handle themselves well, Heidi especially.
For her outfit, Heidi chose to wear a pair of her AMO Babe Raw Hem Skinny Jeans with a black silk top, a red and black striped blazer, some blue heels, and a Celine tote. This whole outfit in theory shouldn't work as it's mixing all sorts of colours and styles together, but I have to say that Heidi completely pulls it off! The looser fit of the blazer, even though it has such a bold print, doesn't make it look stuffy and it all looks put together and polished in my opinion.
When I think of red and black blazers like this, I would automatically think to pair it with black skinny jeans instead to keep it in theme (and sleek). I definitely wouldn't think of light blue denim, but it completely works and that's why I love celebs in denim posts most of them time as they're inspiring! Heidi Klum is one of those ladies that adores denim, especially the brand AMO, and she always manages to come up with such unique and interesting outfits, but they all display her own personal style. I love it!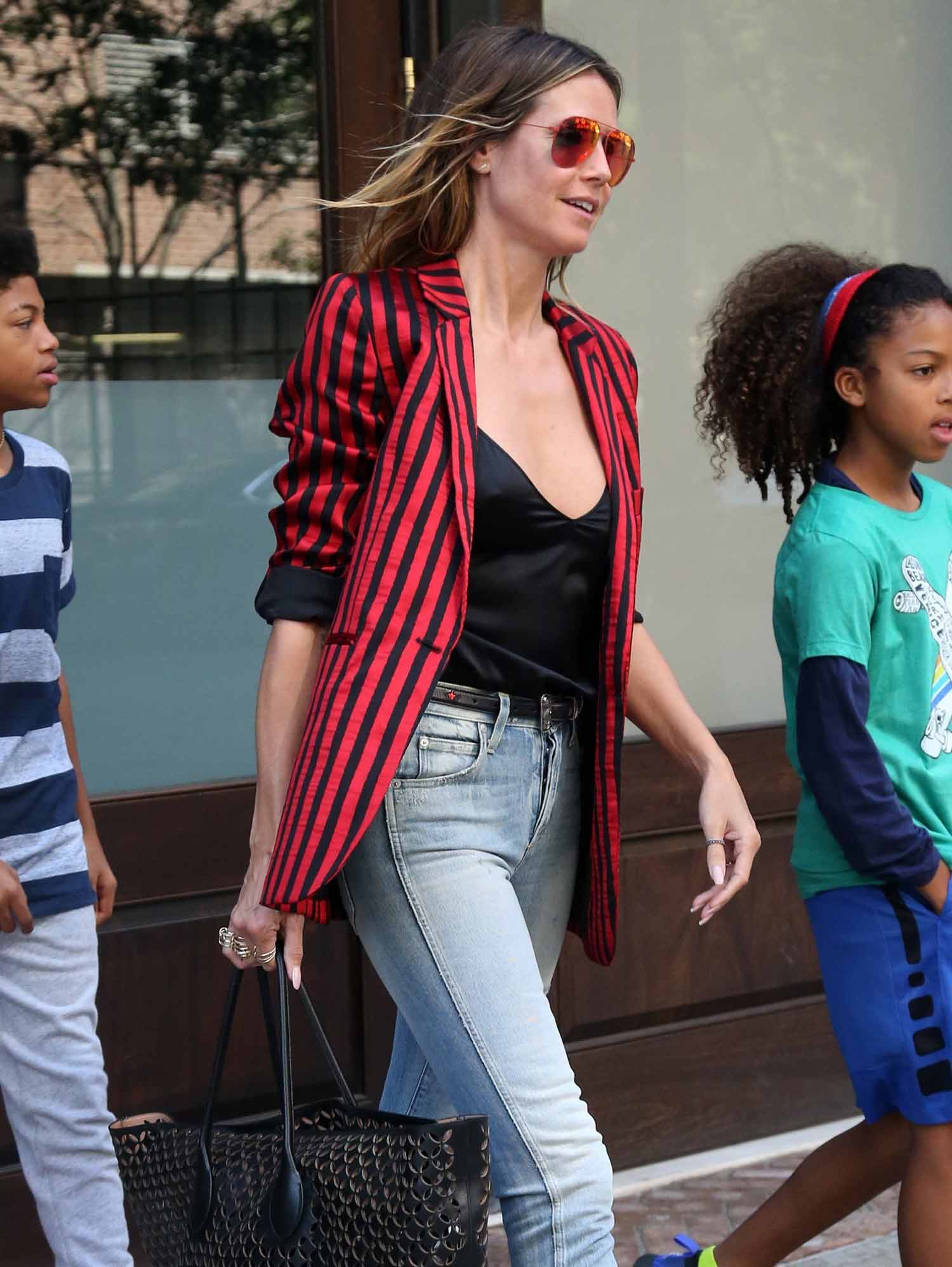 Image Credit: BACKGRID