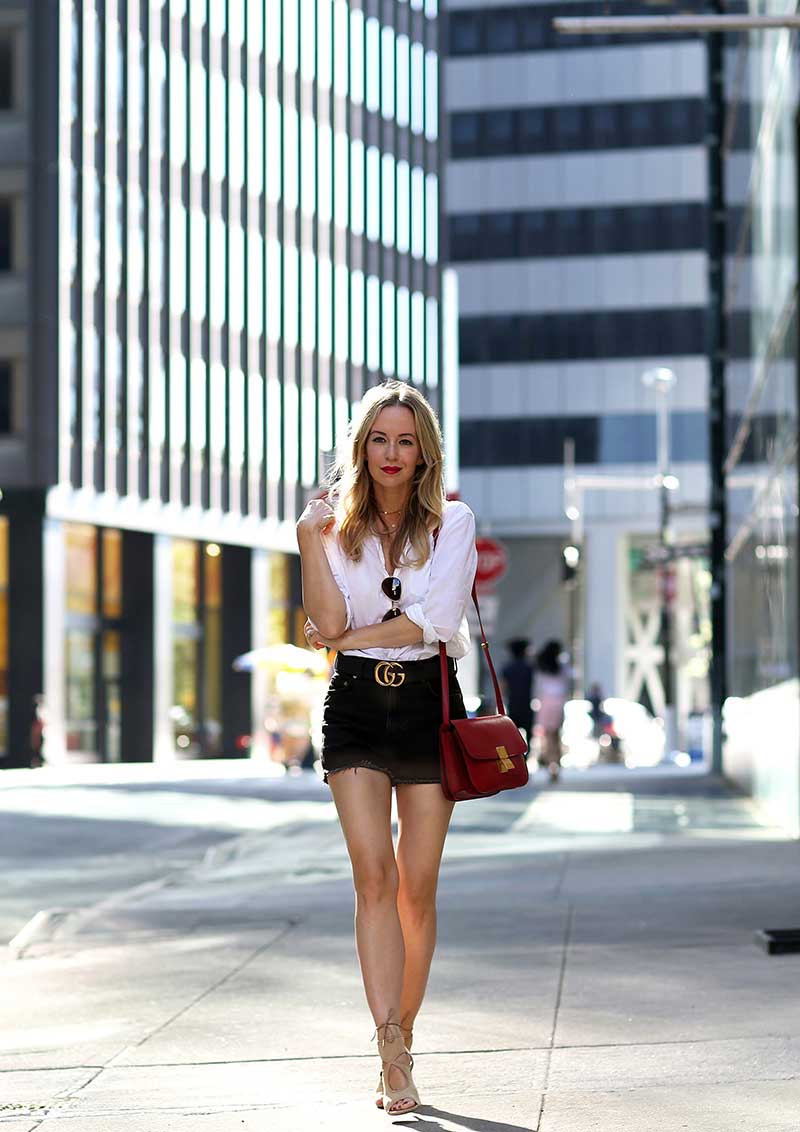 Brooklyn Blonde in 7 For All Mankind Denim Shorts
It's time for our top 10 fashion bloggers in denim roundup! There's really so many stylish ladies out there in the blogosphere, it's always hard narrowing it down to only 10, but I know there's a lot with amazing photographs and a true love for denim, so I often check them out first and see what's happening! You might notice that a few personal favourites of mine are Brooklyn Blonde, My White T, and Fashioned Chic, as those ladies have such fantastic denim love and style!
Since it's the summertime, there's a lot of denim shorts and denim skirts being worn here, for obvious reasons. There's also exposed buttons, distressing, skinny jeans, slouchier fits, and even denim jackets though, so there's a different look and style for everyone, which is why I think rounding up fashion bloggers in denim makes such great style inspiration! Of course though, if you do have any other blogger recommendations or you would like to be considered for a feature, just comment and tell me!
My White T in a Versus Versace Denim Skirt
Pink Peonies in a Halogen Denim Jacket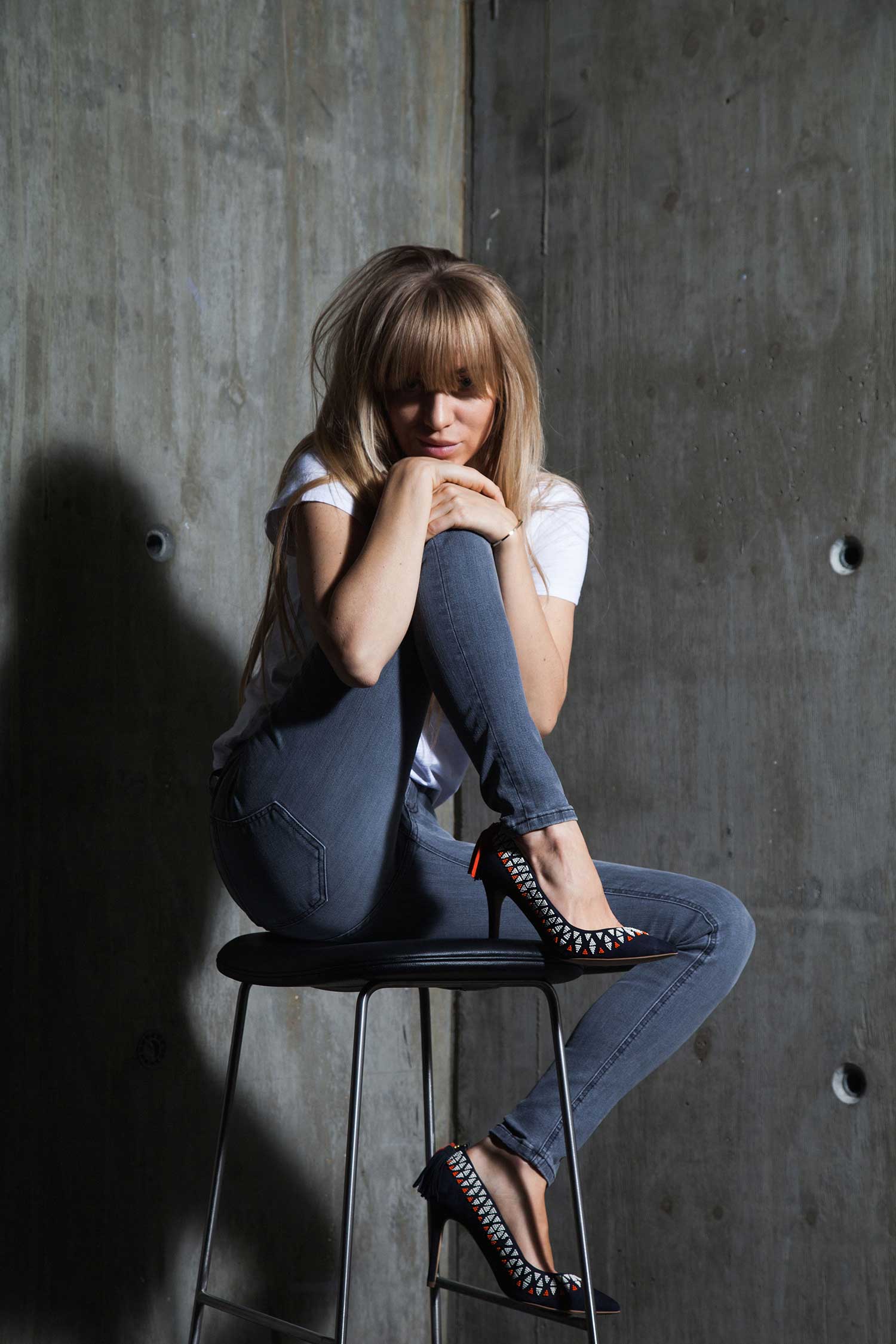 5 Inch And Up in AND/OR Skinny Jeans
The Chriselle Factor in Distressed Skinny Jeans
Fashioned Chic in Rag & Bone Jeans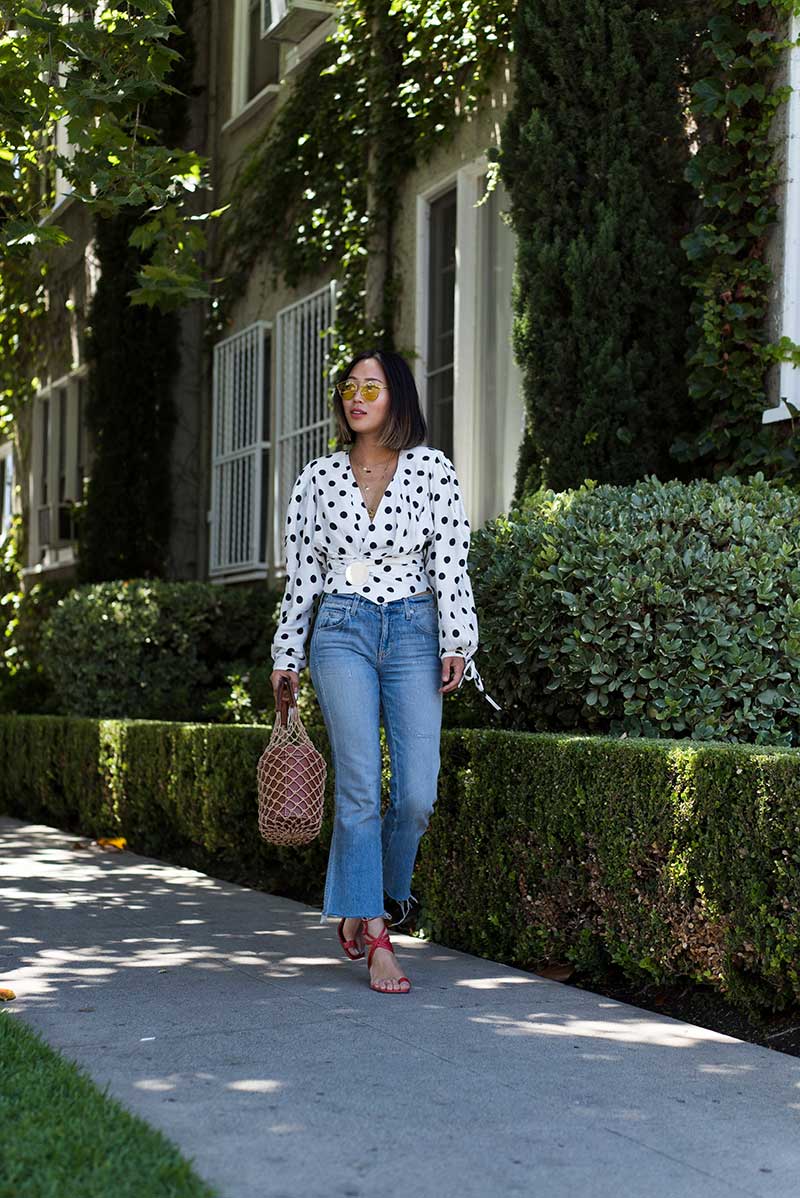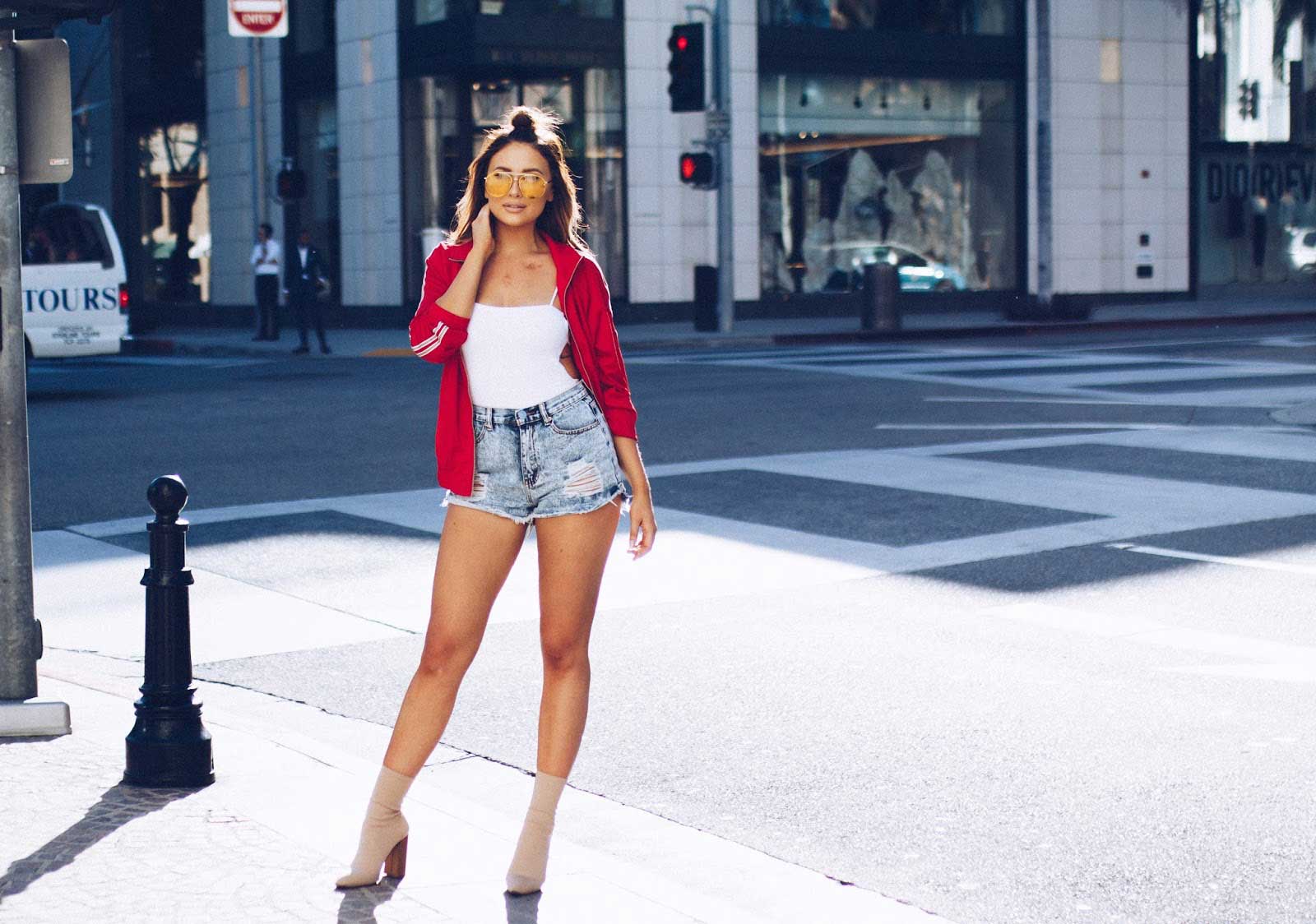 That Pommie Girl in White Fox Denim Shorts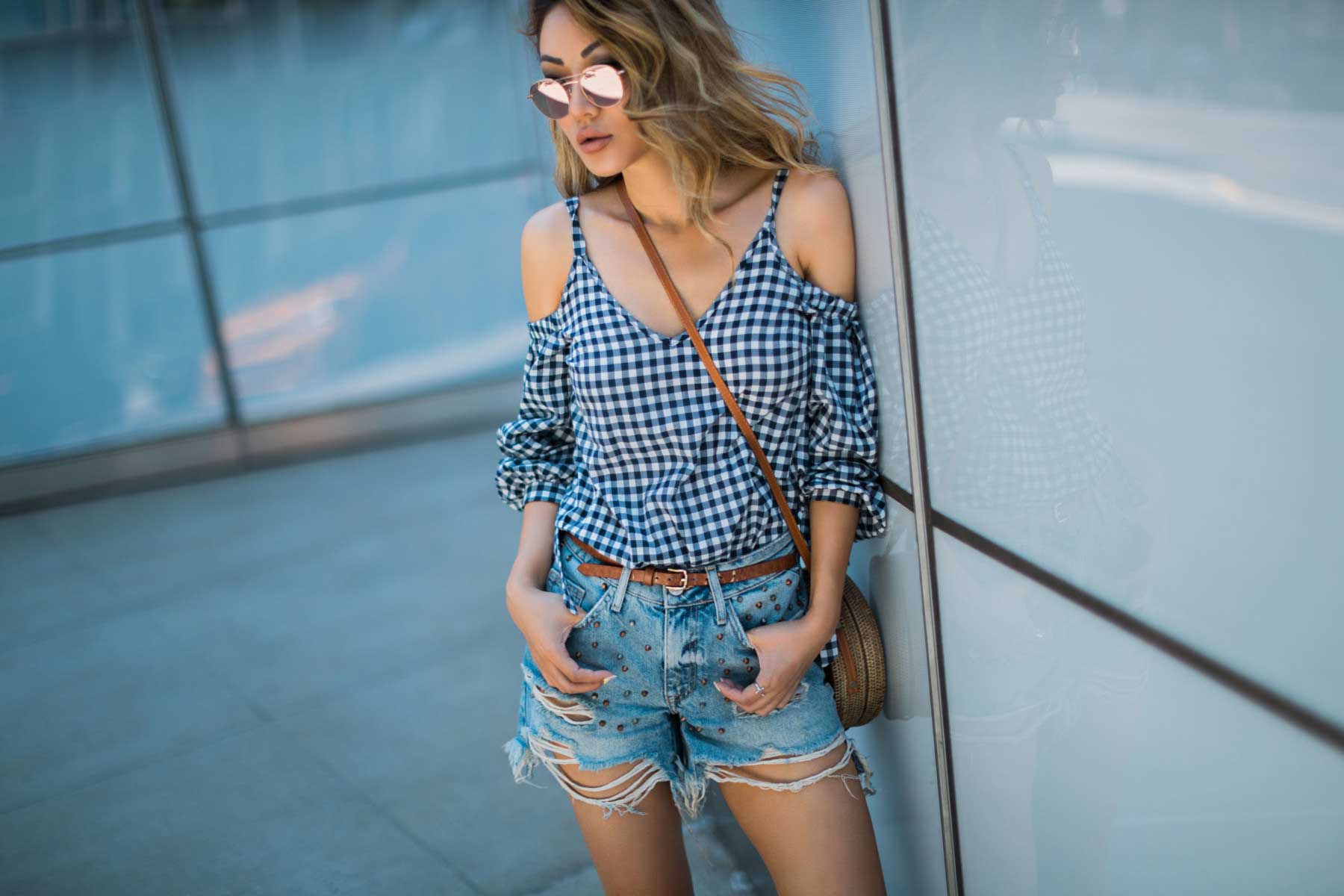 Not Jess Fashion in River Island Studded Denim Shorts