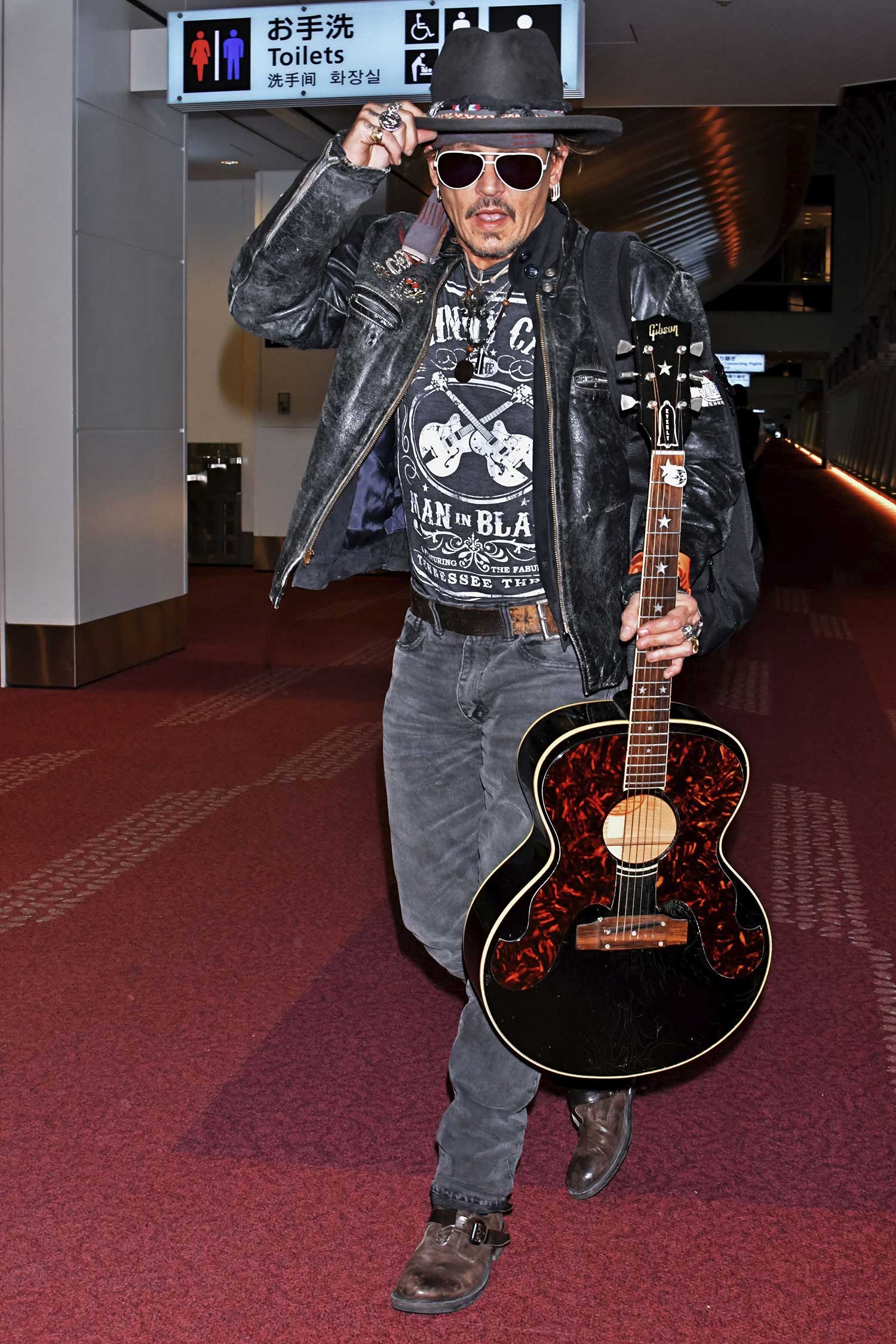 Actor Johnny Depp touched down at Haneda Airport in Tokyo, Japan, ahead of an appearance. He had his guitar with him and tipped his hat to the waiting paparazzi before heading off to catch a ride. I think this is the first time we have ever featured Johnny on The Jeans Blog!
Since Johnny is known for having such a unique and amazing dress sense, which is slightly on the quirky side, I'm not surprised to see him rocking a look like this. He chose some washed black jeans to go with a printed t-shirt, a beaten leather jacket, and some buckled boots, all finished off with his signature bandana and hat, copious amounts of jewellery, and a pair of sunglasses.
Johnny has always been a style icon, since before the days when he and Kate Moss were together, so I'm really happy to feature him here! I know he doesn't have a love of denim like some other guys and tends to stick to the washed black jeans he wears all the time, but what I love about personal style is seeing how everyone wears their jeans. I find our jeans are an extension of us and we all have different ways of wearing them and preferences for styles. Johnny's washed black jeans suit him perfectly!
Shop Similar Jeans at Eastdane.com
Image Credit: BACKGRID