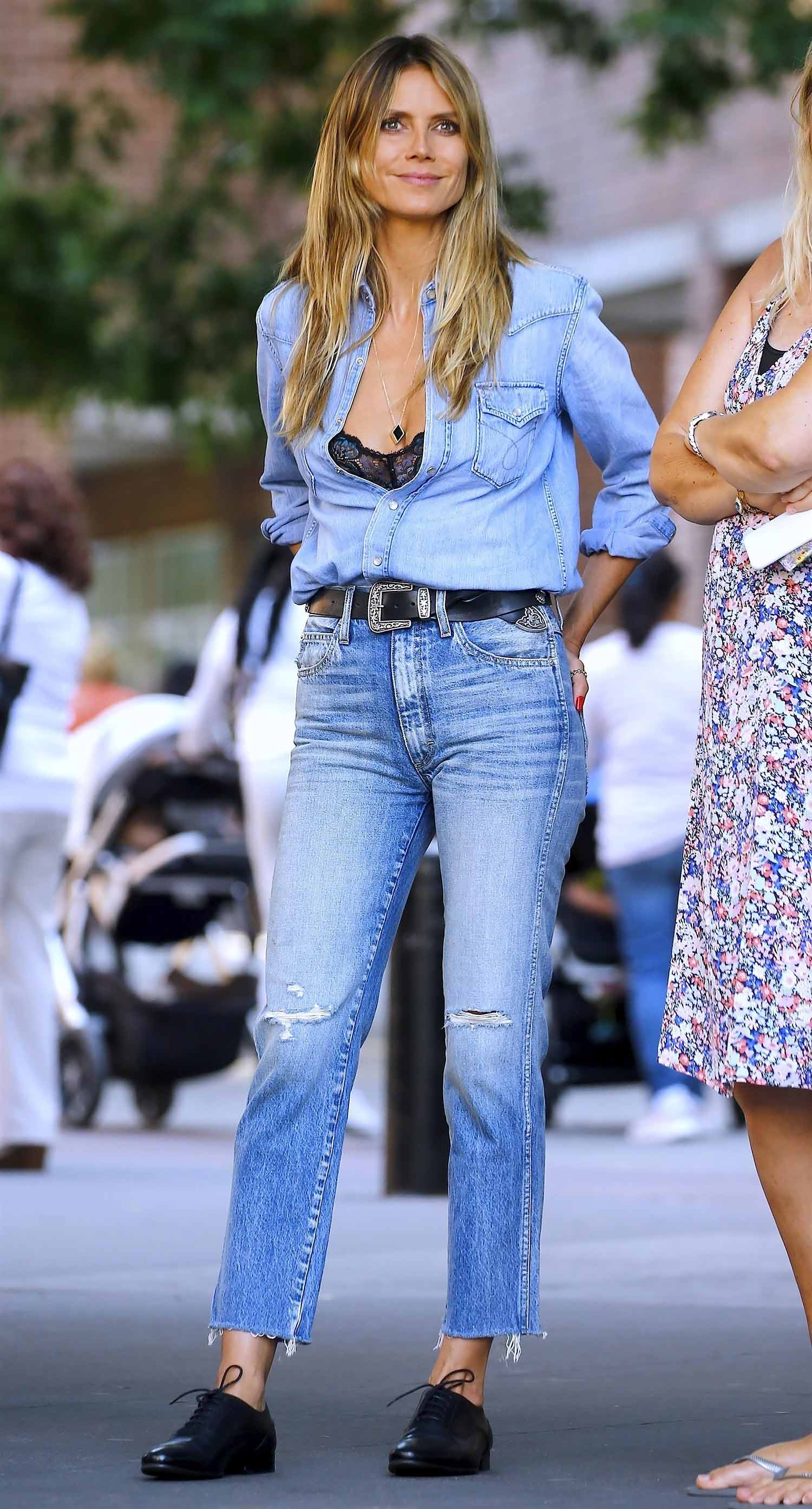 The ever stylish Heidi Klum was seen standing and waiting around while picking her kids up from a bus stop and then returning to their hotel, with her mother Erna, in New York City a little while ago. Whenever we see her she's always so radiant and glowing!
For her outfit, Heidi decided to rock a double denim outfit and make it look cool! We're all for double denim here at The Jeans Blog as you know, and if you want to know how to wear double denim, you can check out our blog post. Usually we don't recommend two similar shades together as it can look too uniform or awkward, but when you're as cool as Heidi Klum and you style your perfect washed and distressed jeans with a Ralph Lauren denim shirt, which shows off you're lace bralette, then finish it with a western inspired belt, you're good to go!
I'm actually not sure on the specific brand of these jeans as I haven't seen the back of them, but I know Heidi is a huge fan of AMO so you might be able to pick up something similar from them, or you can opt for the Citizens of Humanity Liya Jeans or try out some of Moussy's styles. They are all very similar in design! Is this a look you would wear or do you prefer your double denim in two completely different shades of blue? I think I am open to any way as long as it looks chic.
Shop similar Jeans at Shopbop.com
Image Credit: Best Image / BACKGRID