Can you guess whose butt this is in Ksubi Jeans?
Lets see if you guessed it right… It's Olivia Culpo!
Actress Olivia Culpo was pictured waiting for her ride outside the W Hotel in Miami, Florida. She's the former Miss Universe, which I had no idea about! She always has amazing style though and this look here is no exception!
Olivia chose to wear a pair of high rise Ksubi mom style jeans with a raw hem, pairing them with a bandeau style blouse and some slides. Finished off with a Celine Luggage Tote, a Chloe Faye bag and some sunglasses, it's an absolutely gorgeous combination! Not to mention the fact that the jeans might have one of the best fits I have ever seen on her. Usually I'm not a fan of high positioned pockets, but she has the butt to make them look sexy. Do you like her outfit? I do!
Shop Ksubi Jeans at Shopbop.com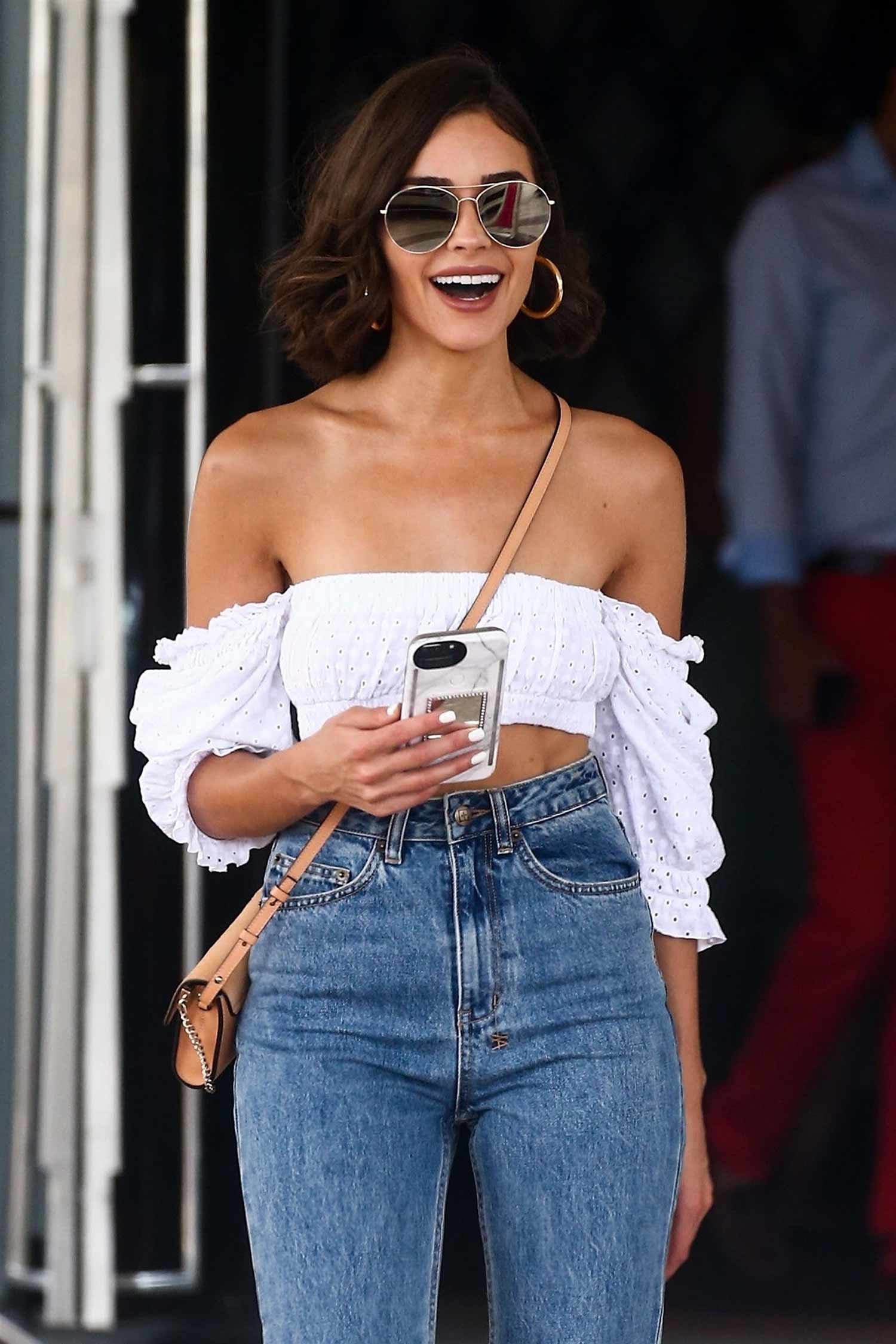 Image Credit: VAEM / BACKGRID