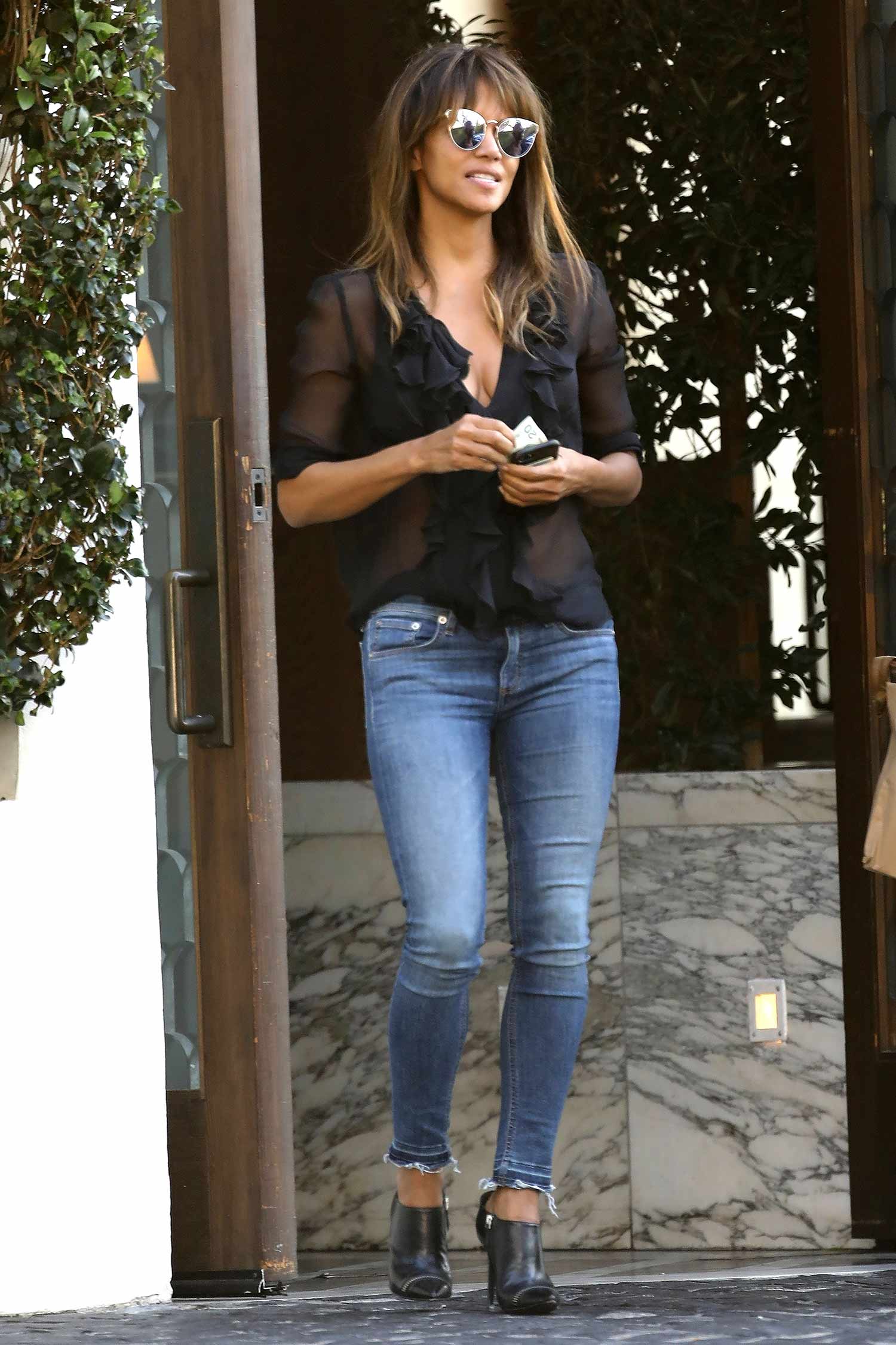 A bubbly Halle Berry was seen chatting with her friends at valet after having lunch at Cecconi's in West Hollywood, California. It's nice to see her so happy and enjoying time out with some friends before getting in her car. I love getting sightings of Halle!
For the day out, she wore a pair of Rag & Bone Skinny Jeans with Raw Hems which she styled with a sheer black blouse and some black ankle boots. I think this is such a classic combination that you can't go wrong with and Halle always manages to get the fits of her clothes perfect so they're as flattering as possible.
I remember when Rag & Bone used to be the must have brand as there was a time when it's the only jeans we would spot on the celebrities a few years ago. I will say that I've never seen a pair of their jeans look bad on anyone, they always manage to get a universally flattering fit on everyone so it's a fail safe brand to opt for if you want a great pair of skinny jeans in my opinion!
Shop Rag & Bone Jeans at Shopbop.com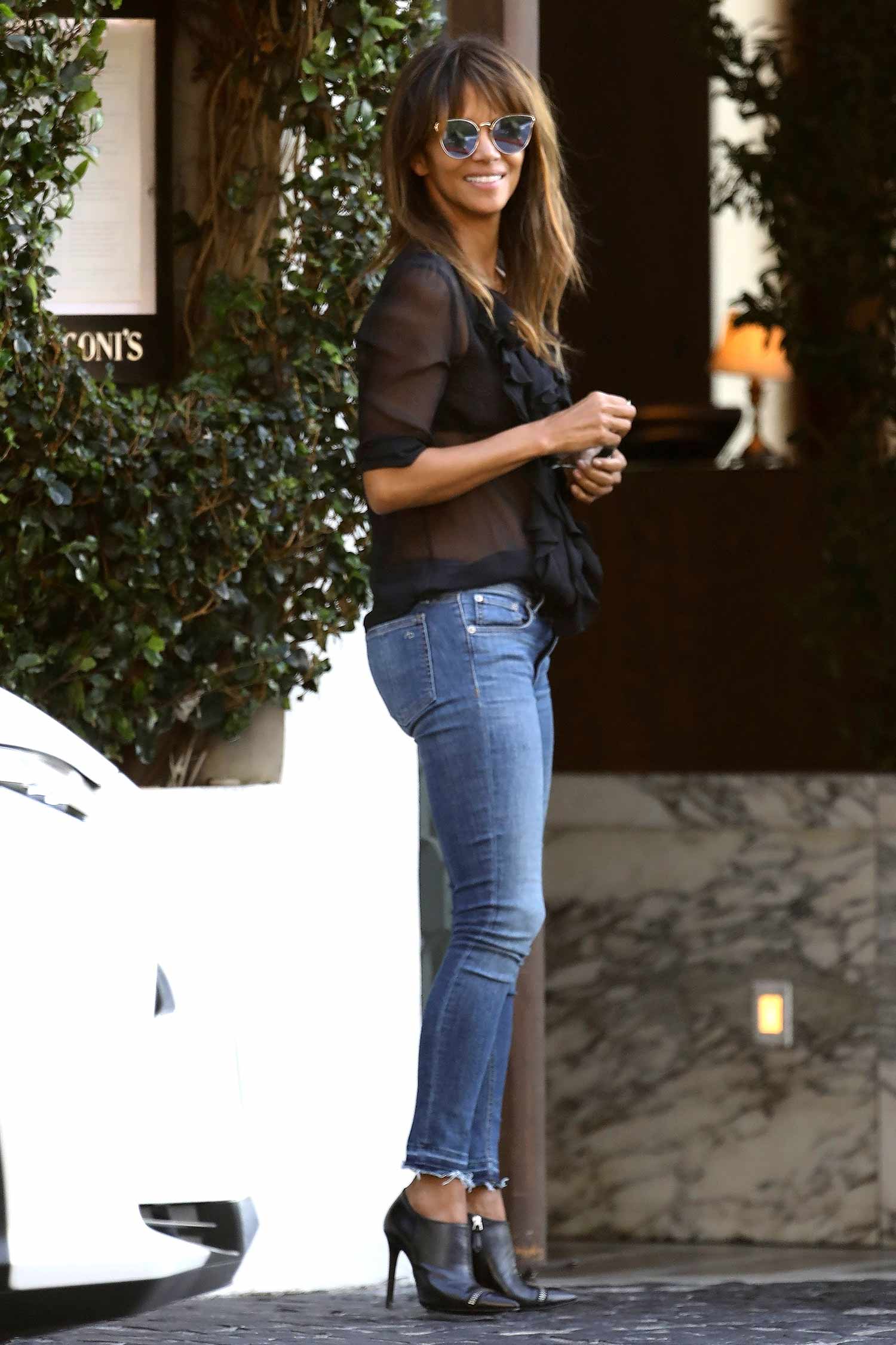 Image Credit: BACKGRID