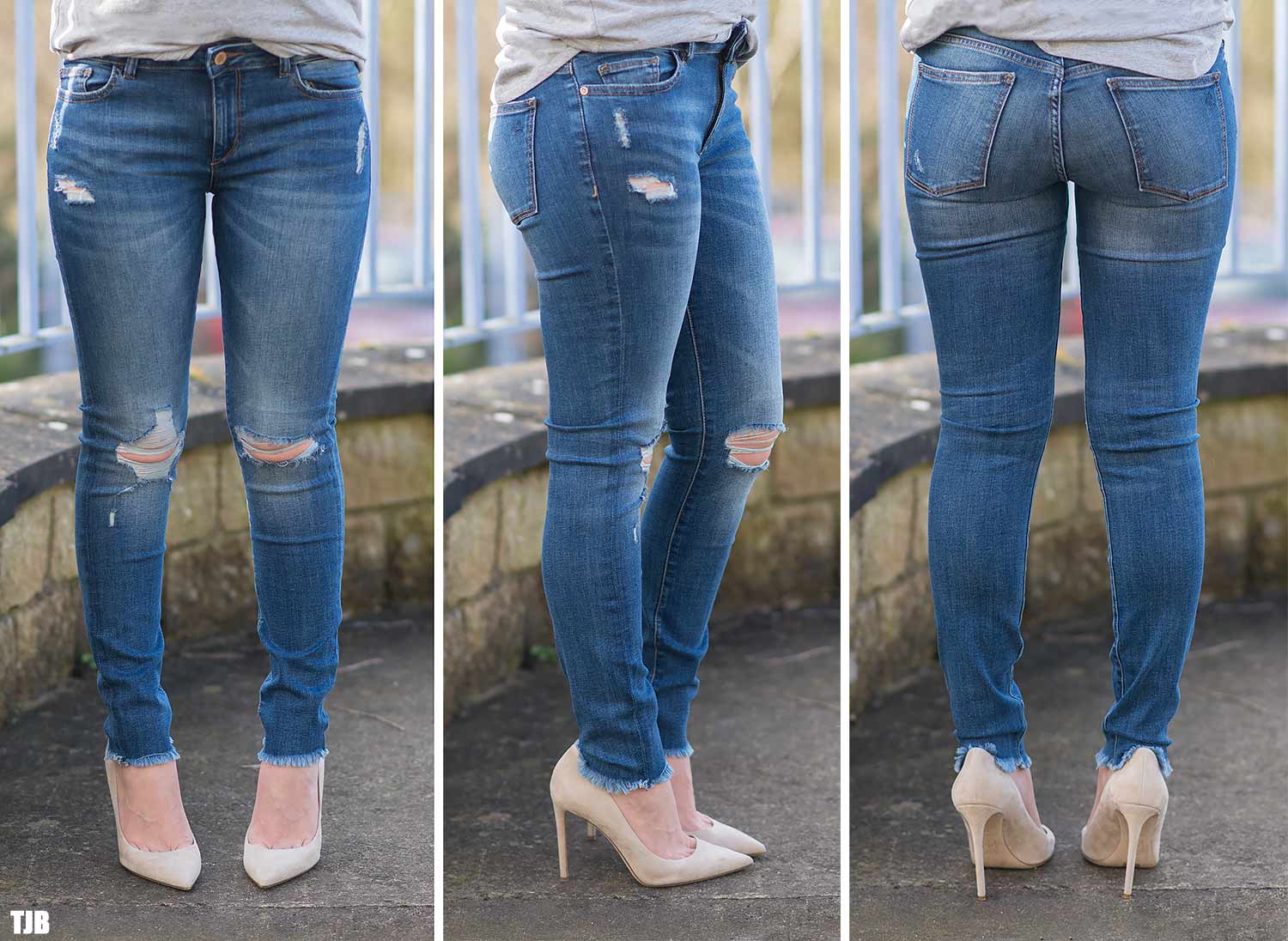 My denim review for February is on the new DL1961 Margaux Instasculpt Ankle Skinny Jeans in Lowell. I got these a couple of weeks ago and have been testing them out. It's been some time since I actually wore anything from DL1961 so I was very intrigued to see what's new and if anything has changed for the brand. Check out my review below!
The Fit – These Margaux Jeans are a mid rise skinny jean, coming with a rise of 8.75″, an inseam of 28.25″, and a leg opening of 9.5 inches, making them pretty slim all the way down to the ankle. I do usually prefer a higher rise of 9.5 – 10″, however these are definitely flattering if you're looking for a mid-rise skinny that you can comfortably wear all day. The back pocket placement is really nice, as it usually is with DL1961, so they're not too big or small, they're perfectly placed to give lift to the butt, and they're very flattering. It's been a while since I tried the brand and I'm pleased to say they have only got better with time in terms of fit. My only downside with this fit for me is the fact that they're too long for the frayed hem. I'm quite short as you know, so even though this inseam is 28″ in length, it's still too long for me and the hem doesn't quite hit above my ankles where it should.
The Size – I took my usual size of a 27 in these (I vary between a 27 and 28 in most brands) and I found them to run slightly big. They are quite snug, but they do run larger for a 27 compared to brands like Citizens of Humanity and AG etc. I would put them as a similar size to Hudson if you're familiar with their Barbara and Nico cuts. So if you are generally between sizes, opt for the smaller one and they should fit just fine!
The Denim – These are made from a 91% cotton, 7% polyester and 2% lycra spandex blend, however they are from the DL1916 Instasculpt collection which means they're a Smart Denim using Instasculpt technology that instantly slims, tones and lifts with innovative four-way stretch XFIT Lycra® denim. DL1961 use fibers that require half the dye, half the water and half the energy it typically takes to produce traditional denim, while the result is a super stretchy, extremely comfortable fabric that doesn't bag out and lose its shape. They were one of the first to create the 4 way stretch and so many brands have joined the bandwagon now, so I definitely recommend this fabric for comfort and stretch!
The Wash – This particular wash is called Lowell and is a mid blue with fading and whiskering, finished off with shredded holes at the knees and a raw, frayed hem with little distressed areas on the jeans. It's what actually attracted me to the jeans in the first place as I was looking for something that was nicely distressed and authentic looking. I will say they did look a lot better on the Shopbop photos online than they did in person, wash wise, but they're still very pretty and if you're looking for a jean like this, I definitely recommend the Lowell wash.
The Details – There's not many details on these jeans actually as DL1961 are usually very minimal. They have a little logo on the top right back pocket (similar to Rag & Bone) but it's in a tonal blue thread so you can't really see it. There's no branding all over the jeans and I've already covered the wash, so these are a pair of jeans that heavily focus on fit and wash over anything else – which is great.
Overall Opinion – I do genuinely like these jeans. The fit is nice as it's different to try a mid-rise over something high all the time, they're super skinny, really flattering on the butt, and the wash is quite pretty too (not my favourite ever, but nice). Like I mentioned above though, the length does let these down as you can't really get them hemmed as you'd lose the frayed edging by doing so. This is genuinely a problem with me though and if any of you have a shorter inseam as well, so it would be great if they came in a petite version! Otherwise, if you're of a regular height then these might be ideal. They are slightly cheaper than most premium denim jeans these days, so that's a bonus. I give them 8 out of 10! What do you think?
Shop these DL1961 Jeans at Shopbop.com for $198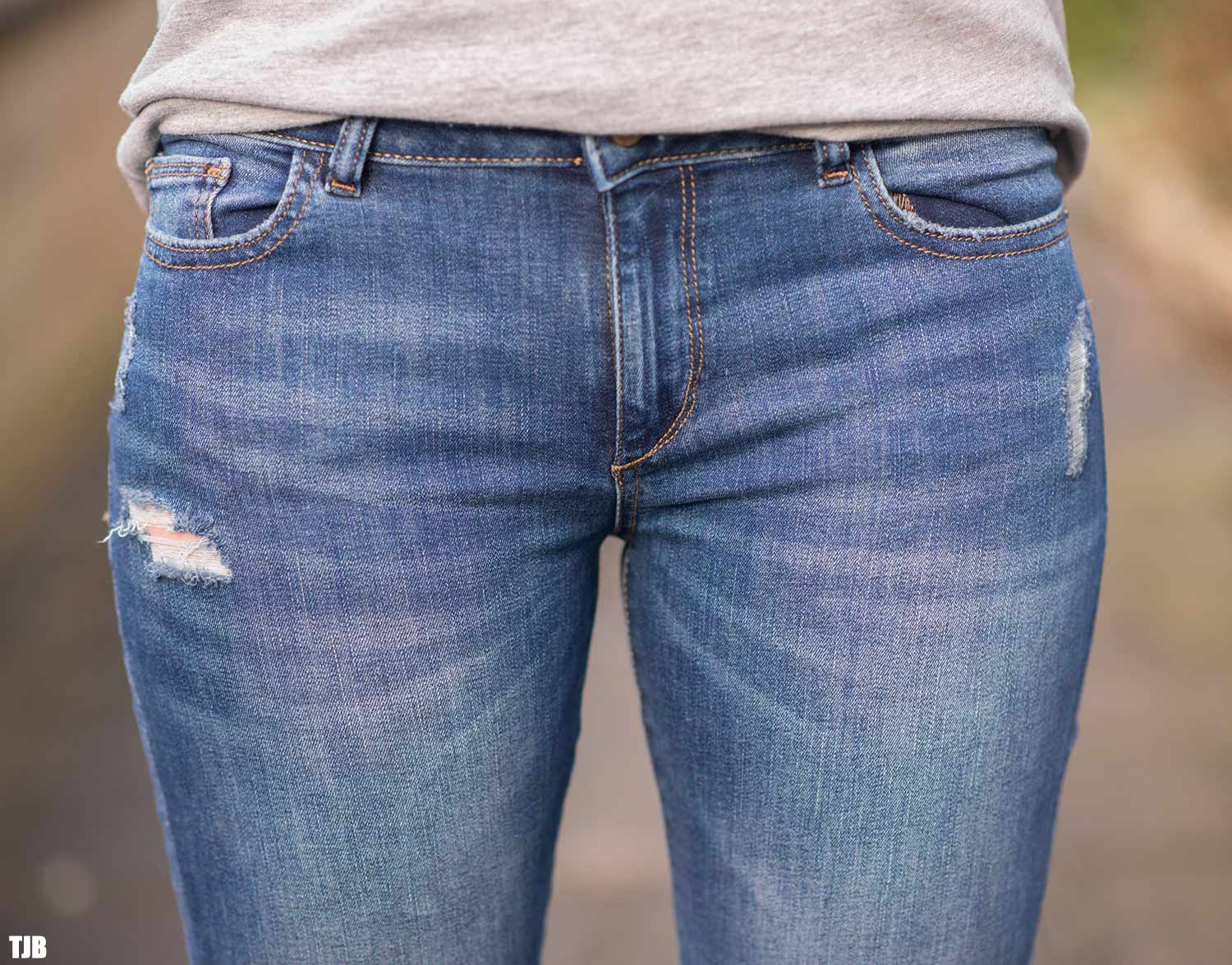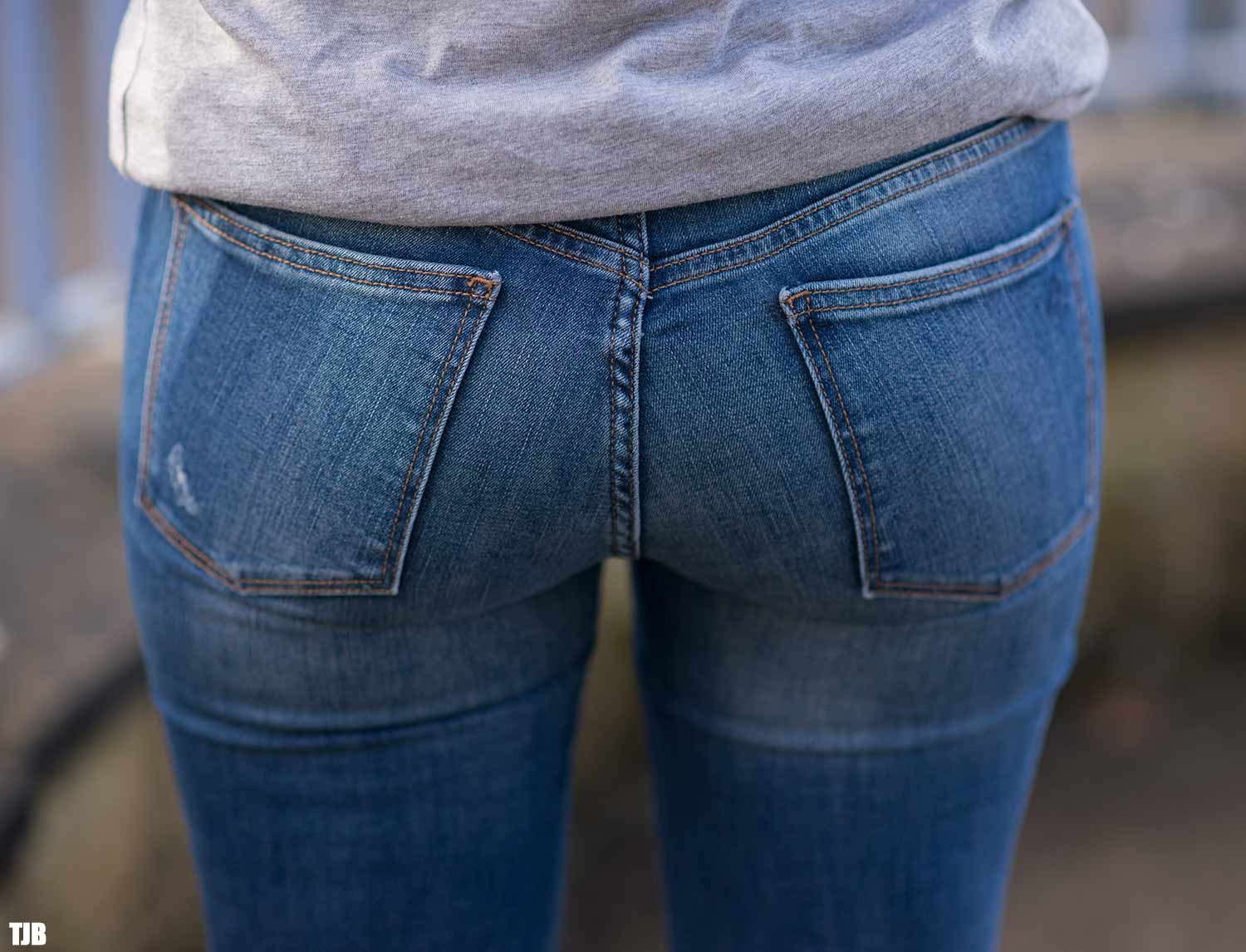 Jeans courtesy of DL1916 / Opinions all my own.