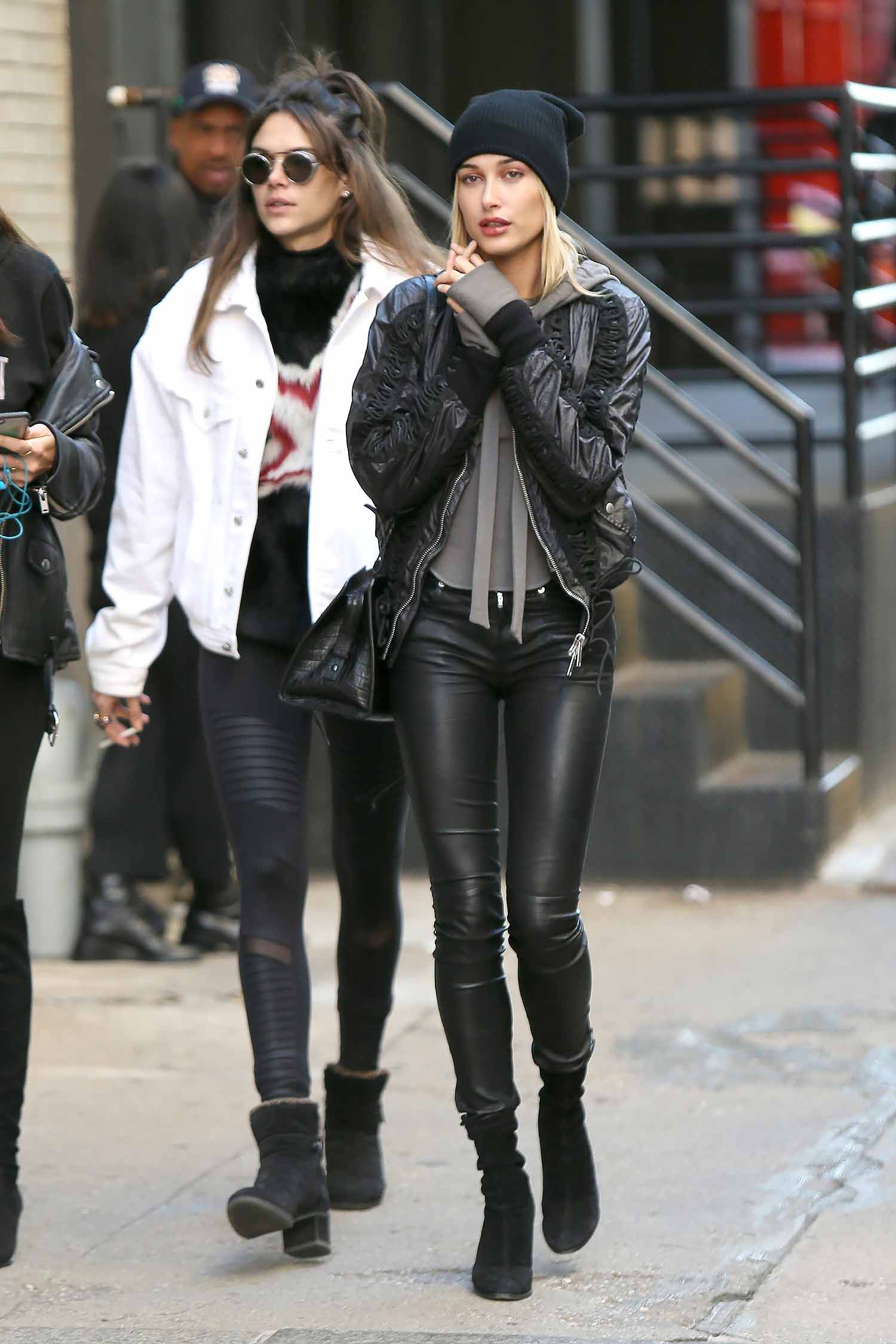 Model Hailey Baldwin was seen with friends after leaving lunch at Bubby's in New York City. She looked absolutely freezing as she bundled up to try and keep warm, but that's what I love about seeing celebrities outside of Los Angeles – we get different outfits. I adore layering and seeing how they put knitwear and boots together, so New York outfits are always fun to see!
Hailey wore a pair of Saint Laurent Stretch Leather Pants in Black with a grey hoody, a black bomber style jacket in leather, some Alexander Wang booties and a black bag. I adore the monochrome, almost all black look here, especially as it's finished with a beanie hat. Wearing double leather can sometimes be too much, but because of the style of the jacket, the hoody, and the hat, it tones it down and makes it wearable for daytime. Hailey really understood the concept of this look to perfection!
How many of you are in love with leather pants during the cooler months? I love how they can glam up any outfit and just give it more of a luxurious edge. I find them to be a great alternative to jeans, without stepping out of the jeans territory. Leather pants work amazingly with denim too though, as pointed out in Eryn's 8 ways to wear leather with denim post, so you don't have to sacrifice your denim addiction. Anyway, what do you think of the way Hailey Baldwin wore her Saint Laurent Leather Pants?
Shop Leather Pants at Shopbop.com
Image Credit: AKM-GSI