Model Hailey Baldwin was pictured picking up some iced coffee with a friend in West Hollywood, California last month. As the Kardashian's are into wearing visible lingerie for their outfits, I'm not surprised that this trend is rubbing off on good friend Hailey as well, since you can see her bra here through her silk camisole. 
For her outfit, Hailey wore a pair of RE/DONE Levi's Skinny Jeans with a gold camisole and some green boots. I think she has styled these jeans really well. Usually when we see vintage jeans, they can often take over the entire ensemble, but Hailey has got the proportions just right and the feminine styling is perfect. I think this is a great, modern way to wear vintage jeans, especially since RE/DONE Levi's alter the jeans to have a more current fit.
I think RE/DONE Levi's is the most popular denim brand among celebrities now and whenever we see celebs in denim, 90% of the time it's this brand. They have really taken over the denim world by storm, much like J Brand did a few years ago. How many of you are fans of the brand? Or do you find the denim being 100% cotton and rigid a little hard to wear now that you're used to super stretch, like myself? I'm not sure that I could wear mine as tight as Hailey has hers.
Shop Levi's Jeans at Shopbop.com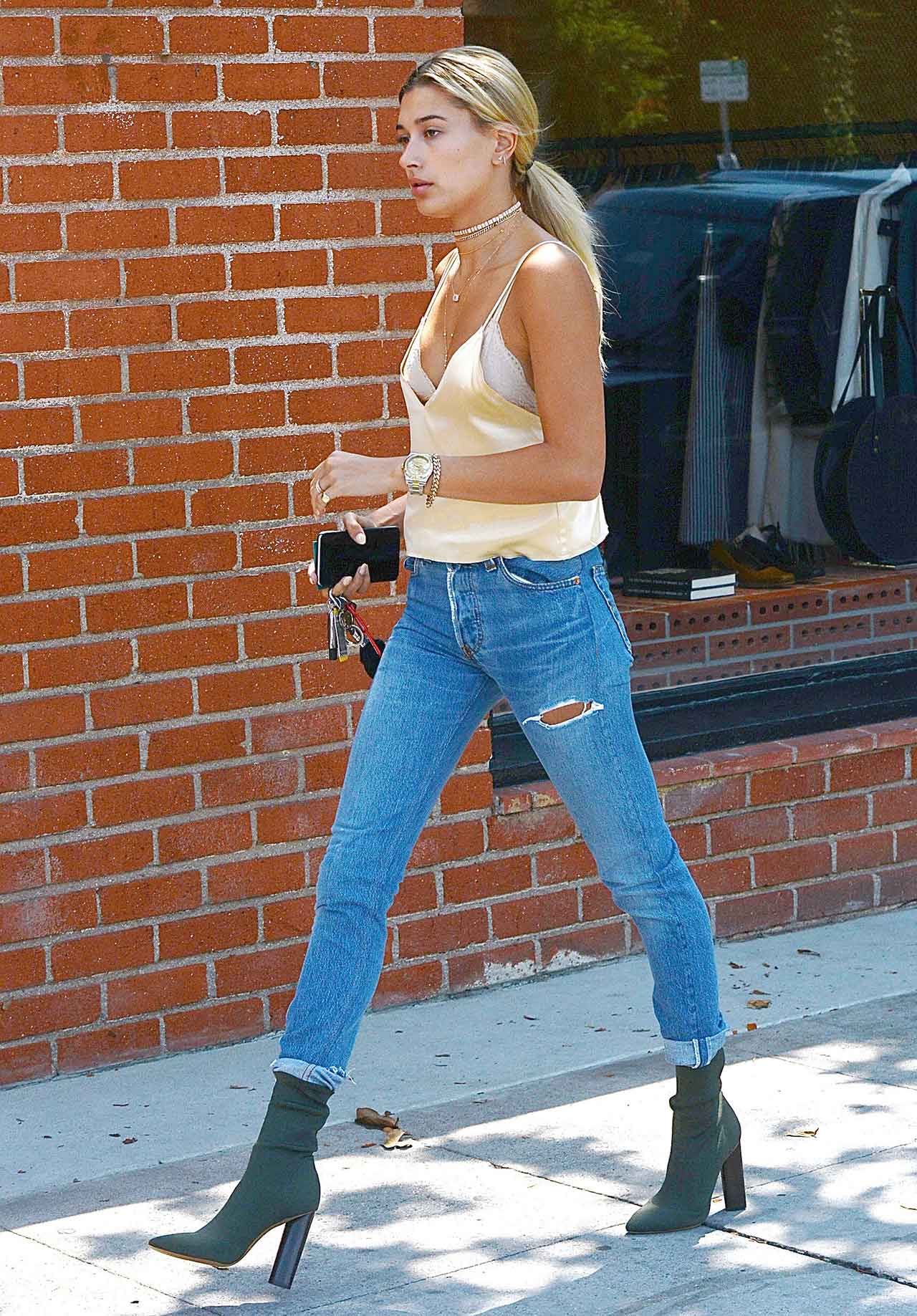 Image Credit: All Access / AKM-GSI