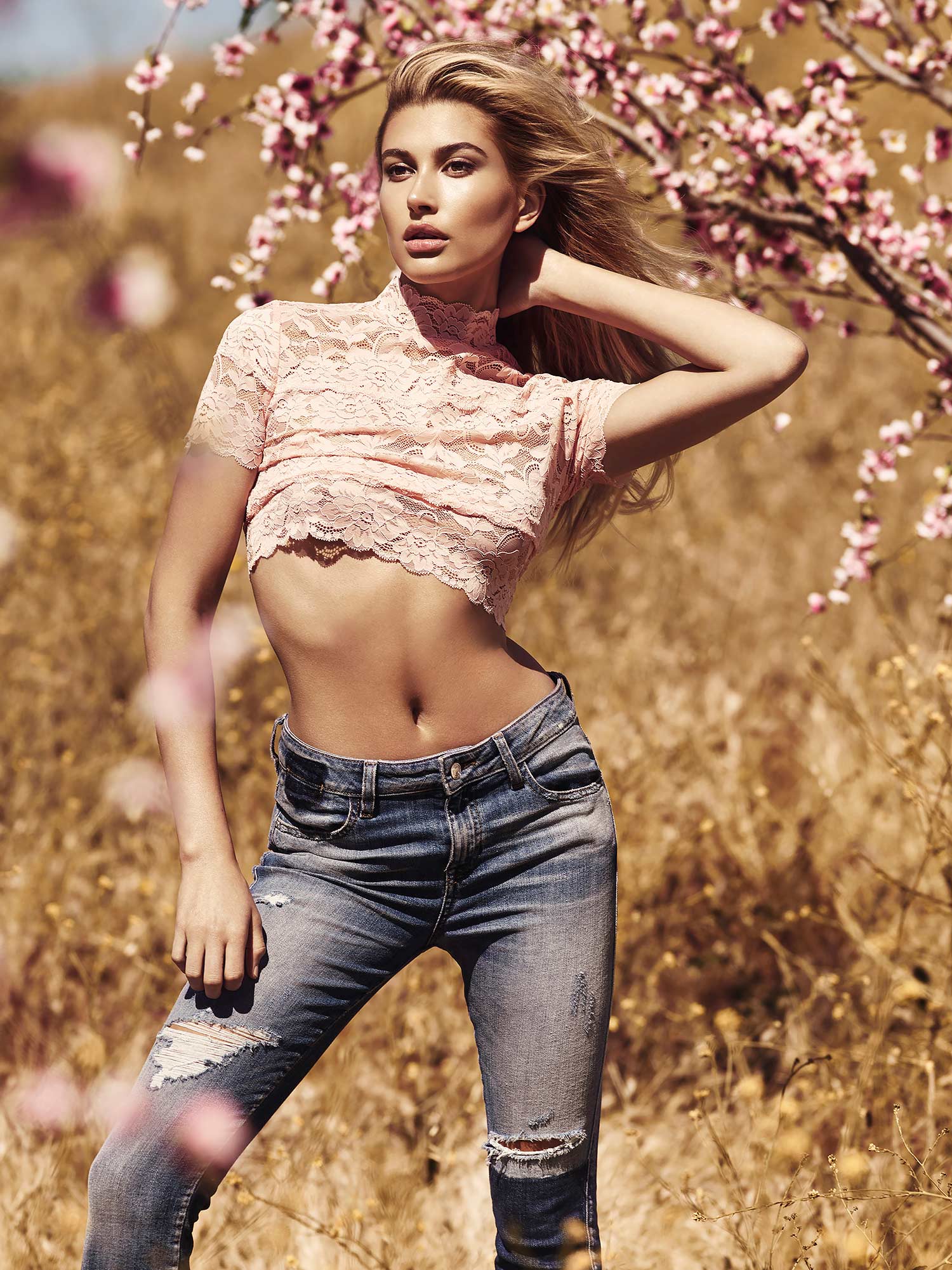 This Fall season, GUESS has introduced American model and "It-Girl", Hailey Baldwin, as the face of their brand new campaign for Fall 2016, alongside returning faces, Emma Stern and Matt Trethe. Aren't the shots just gorgeous? I think they did an amazing job choosing Hailey as their new GUESS Girl! She just exudes the brands charm.
These shots were photographed against California's stunning Malibu landscape, capturing the sunshine glistening off Hailey's bronzed skin and wind-swept hair in an enchanting setting. It was directed by Paul Marciano, Chief Creative Officer for GUESS, shot by international fashion photographer, Rayan Ayash and styled by Marie Claire Italy Fashion Editor, Elisabetta Massari.
The Fall 2016 GUESS campaign was shot in a field filled with clusters of cherry blossoms that gleam in the distance adding charm into the photos alongside the striking and confident, yet sexy poses. You can read a bit about the new GUESS Fall 2016 collection below and see the amazing photos too. What do you think of Hailey Baldwin as the new GUESS campaign face?
This season, the fall women's collection is filled with an extensive selection of sleek, fashion-forward styles rendered in luxe fabrics including buttery suede, delicate lace, soft sherpa and luscious faux- leather. Dresses dominate the delivery in several silhouettes including ankle-length maxis, long- sleeve fit-and-flares as well as super-stylish jumpers that create the ultimate fashion-girl ensemble when layered with any of the season's classic staple button-downs. Denim makes a bold return offering iconic cut-off shorts, jackets, button-front mini-skirts, jumpsuits and jeans with distress detailing in true blue denim tones and winter whites. Faux-fur drop shoulder overcoats in super-chic multi-color and iconic leopard prints are head-turning statement pieces essential for the crisper, cooler weather. This season's color palette is dominated by the distinctive tones of oxblood and autumn reds intertwined with deep navy blues and browns including camel, cognac and honey.