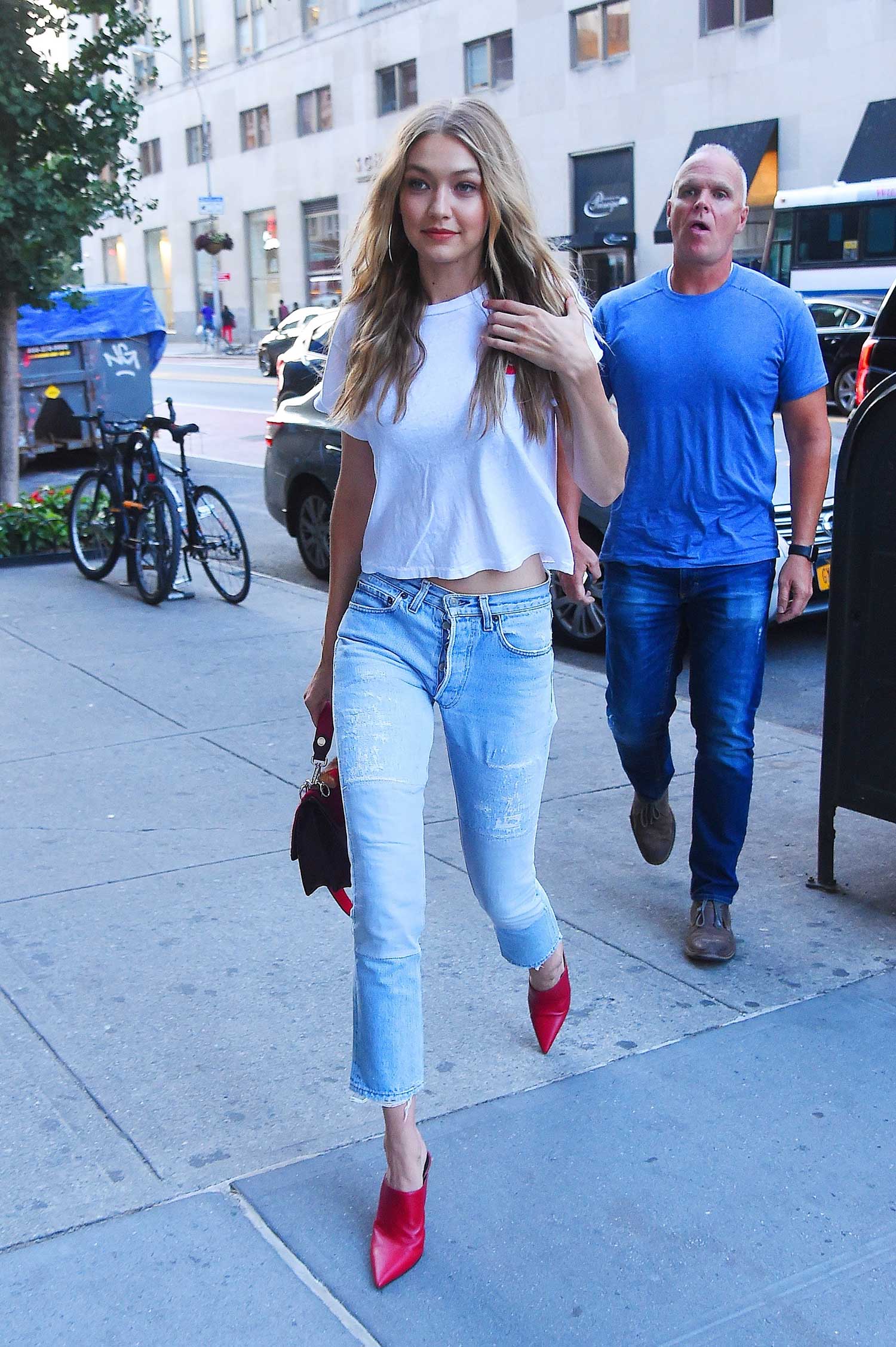 Supermodel Gigi Hadid had a meeting at IMG in New York City so she was spotted heading into the modeling agency in the evening. After fashion month is over, things tend to quieten down a lot so we don't get as many daily sightings of celebs, but Gigi is one that remains constant!
For her outfit, she chose to wear a pair of Levi's Jeans with a t-shirt from RE/DONE Levi's, a Fendi bag, and a pair of Magda Butrym red shoes. This is such a patriotic look in a stylish way with the red, white, and blue!
Usually the only Levi's jeans we spot on the celebrities are the RE/DONE Levi's, so it makes a nice change to see official Levi's jeans here on Gigi! I love that this pair is a cropped, slight bootcut with abrasion areas. It even has a split under her left butt cheek which I spotted in a video. The wash is perfect for her shoes though. What do you think?
Shop Levi's Jeans at Shopbop.com
Image Credit: BlayzenPhotos / BACKGRID