Supermodel Gigi Hadid was seen leaving her apartment in New York City and getting into a waiting car. The recent news surrounding her is that Zayn is looking to propose since they got back together after a short break up, so I am glad they're doing well!
Gigi wore her Sandro Miren Stepped Hem Straight Jeans again, styled with a navy tank top, some nude stiletto heels, and a Chanel bag. We have been spotting Gigi in these Sandro jeans since before March 2017! It's always nice to see that she's genuinely a fan of the jeans she wears.
Unfortunately these are not available anymore as they are around 18 months old, but there are many similar styles around at the moment. I think exposed zippers and buttons, as well as stepped hems are still quite popular and on trend, so these jeans are doing well with their longevity as a trend piece. What's your opinion? Do you like Sandro?
Shop Similar Jeans at Shopbop.com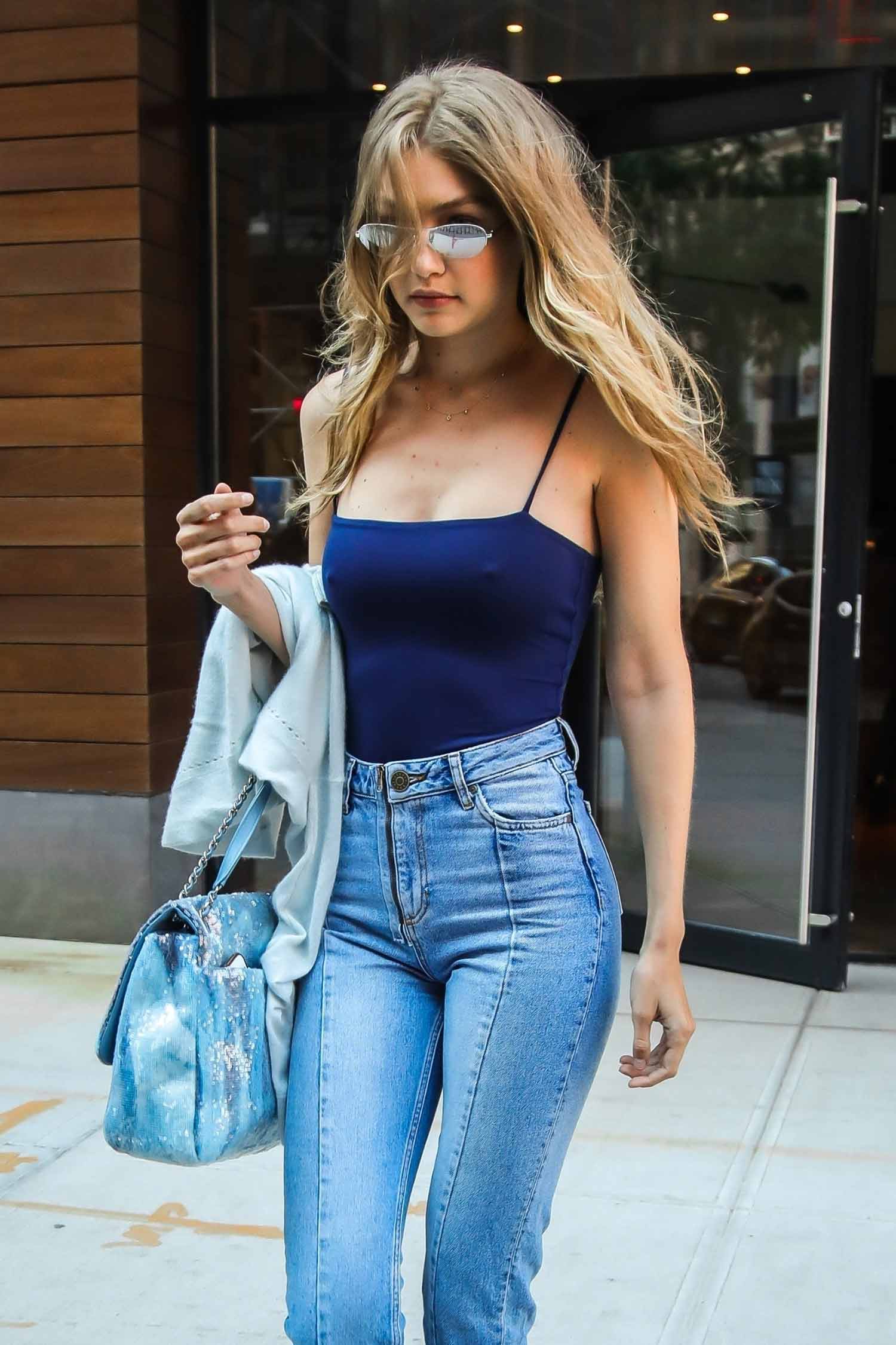 Image Credit: GOL / SHUR / BACKGRID