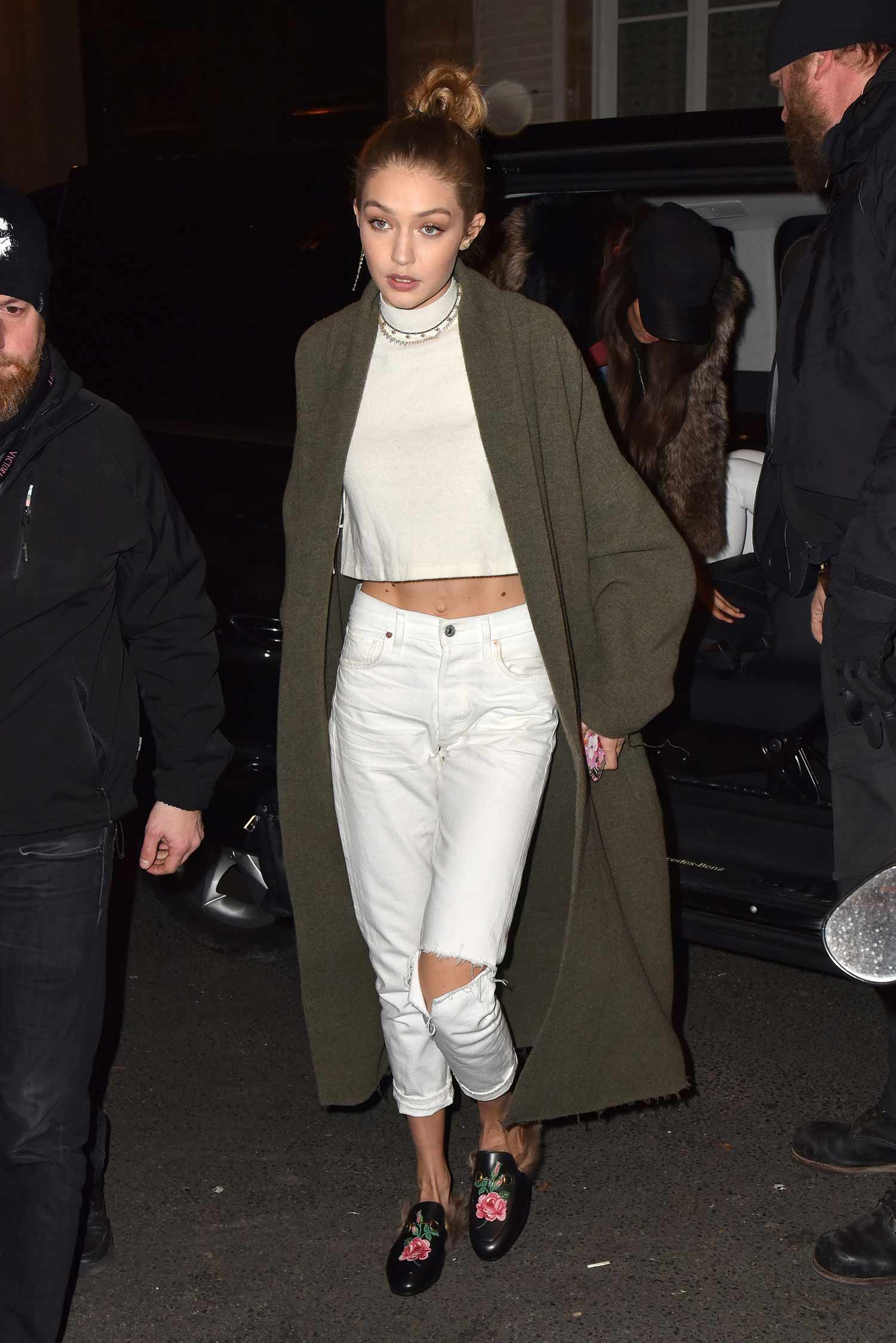 The Victoria's Secret Models were all seen arriving at the Grand Palais in Paris, France last week. Gigi Hadid was one of those beauties who we managed to see in Citizens of Humanity denim, not once, but twice – the second time being when she went out to dinner with friends at a Japanese restaurant before the show. We have to say a huge congratulations to Gigi for picking up the model of the year award too!
Gigi was wearing a pair of the Citizens of Humanity Liya High Rise Jeans in Distressed White for both outfits, first styling them with a cropped white sweater, a long olive green coat, and some floral Gucci loafers. The second time Gigi opted for a black bomber jacket and some black ankle boots. It's tough to choose which outfit I like the most though as there's elements from each that are pretty, so maybe I would swap the shoes around and like them both a lot more.
The Citizens of Humanity Liya Jeans have been popular among the celebs for the whole of 2016 actually. The Torn wash being the most loved, and I know why. I own the Liya in both Fade Out and Torn (read my review here and see my outfit here) so I can vouch for how comfortable and vintage inspired they are. I'm super excited to see the Liya in Distressed White though, I think it gives the concept of the jeans a completely new dynamic and makes them feel modern and fresh. Which outfit do you like the most on Gigi Hadid?
Shop Citizens of Humanity Jeans at Shopbop.com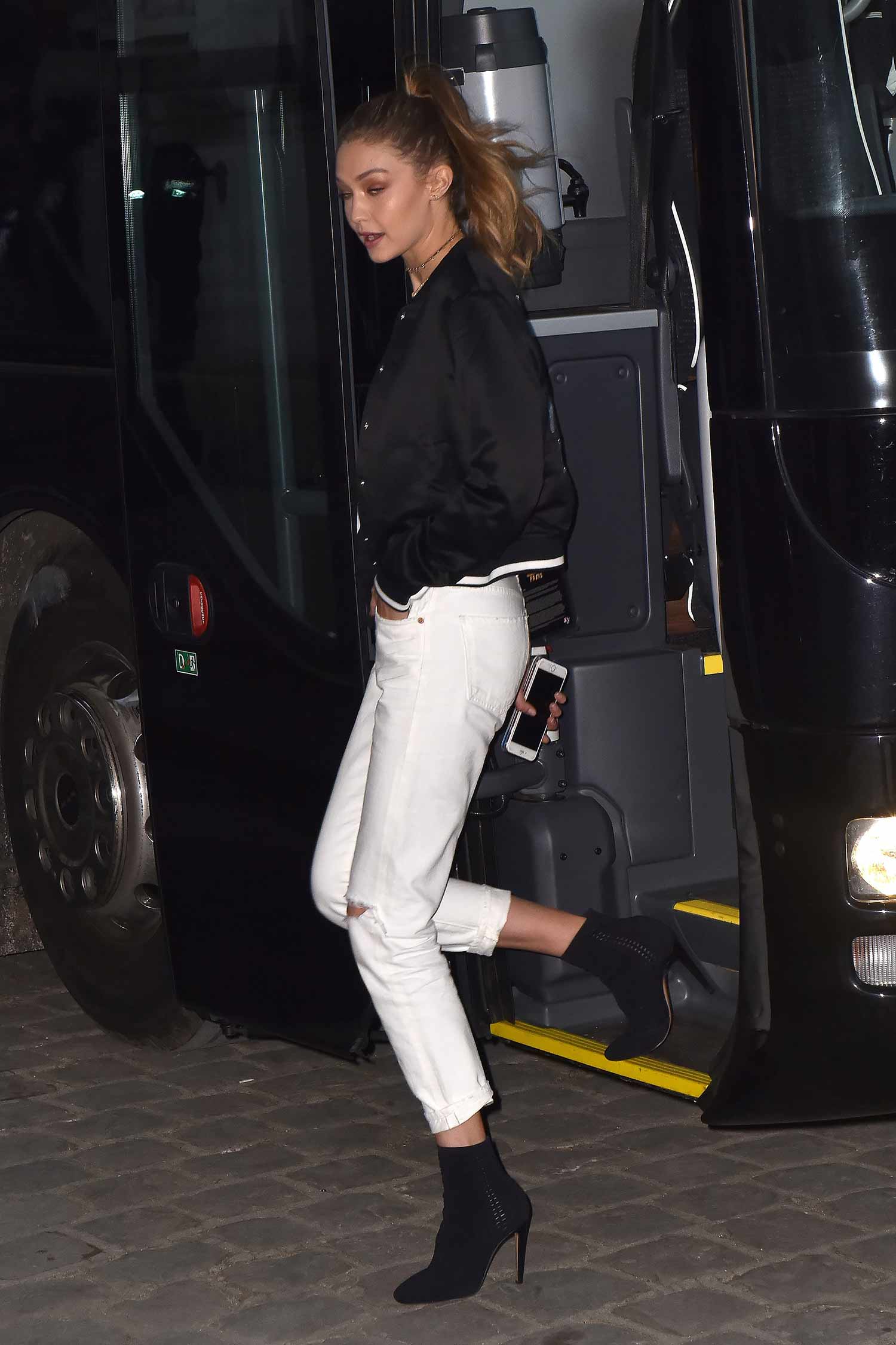 Image Credit: AKM-GSI