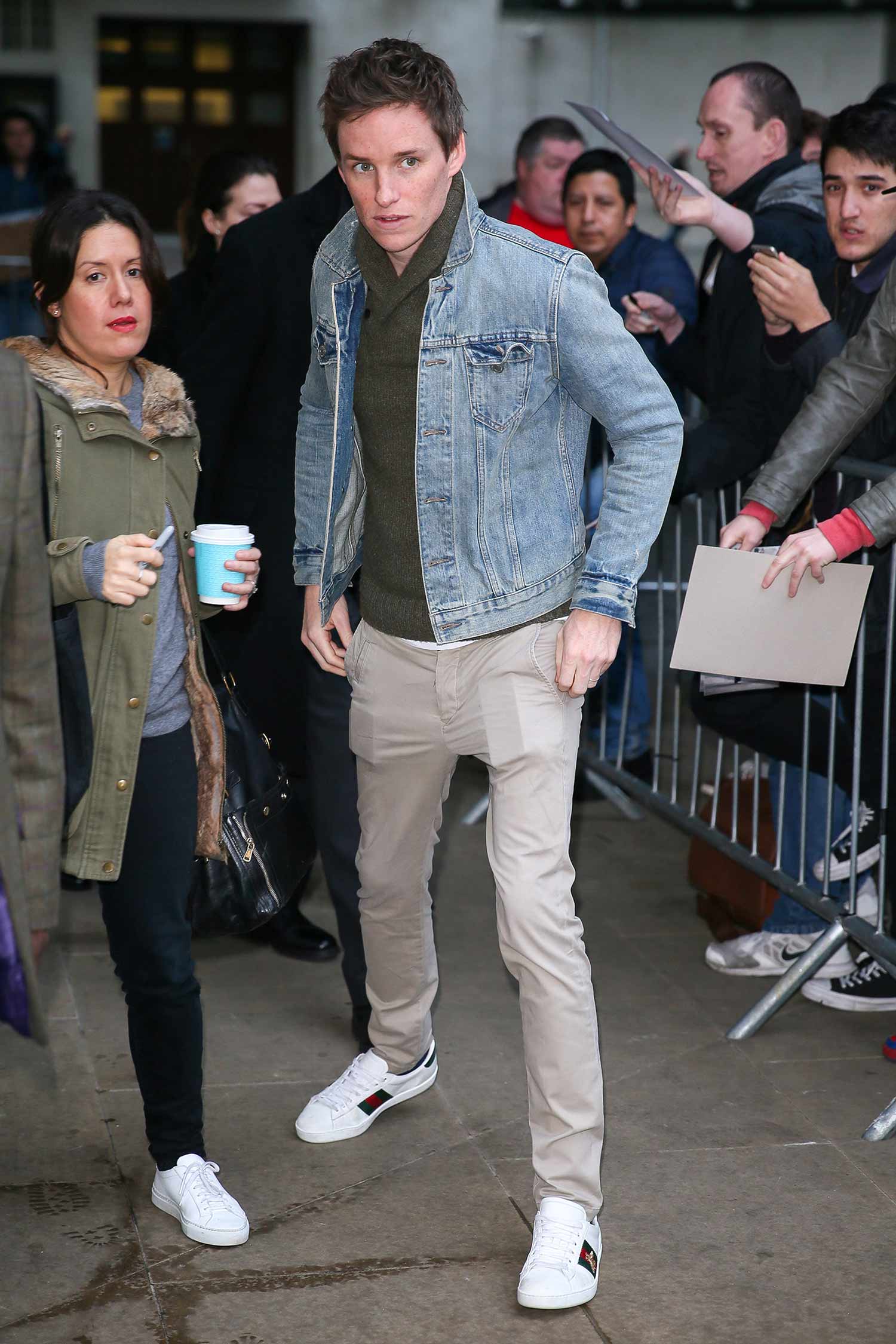 The Theory of Everything and Danish Girl actor, Eddie Redmayne, signed autographs and posed with fans while leaving the BBC Radio One studios in London, England after promoting his new film "Fantastic Beasts and Where To Find Them".
Eddie layered a mid wash denim jacket over an olive green sweater, styled with some beige chinos and a pair of Gucci low tops. During the colder months we often see the male celebrities in denim jackets as they become their go to pieces for warmth. I actually really like the way Eddie styled this denim jacket here as the wash blends perfectly with the chinos and colour of the knitwear, it's a great match. The sneakers then just give it more of a modern twist, making it fashionable.
When it comes to wearing denim in winter, are you guys a fan of the trusty denim jacket? If you are, how do you wear yours? Do you prefer to go down the double denim route or opt for trousers instead? I'm definitely interested in seeing how Eddie Redmayne wears a denim jacket again, I think with his British styling, it will be a lot different to what we're used to with the male celebs in Los Angeles. There's a slightly more preppy vibe about it, making it a little more classic, which I think is nice to see.
Shop Denim Jackets at Eastdane.com
Image Credit: Xposure / AKM-GSI