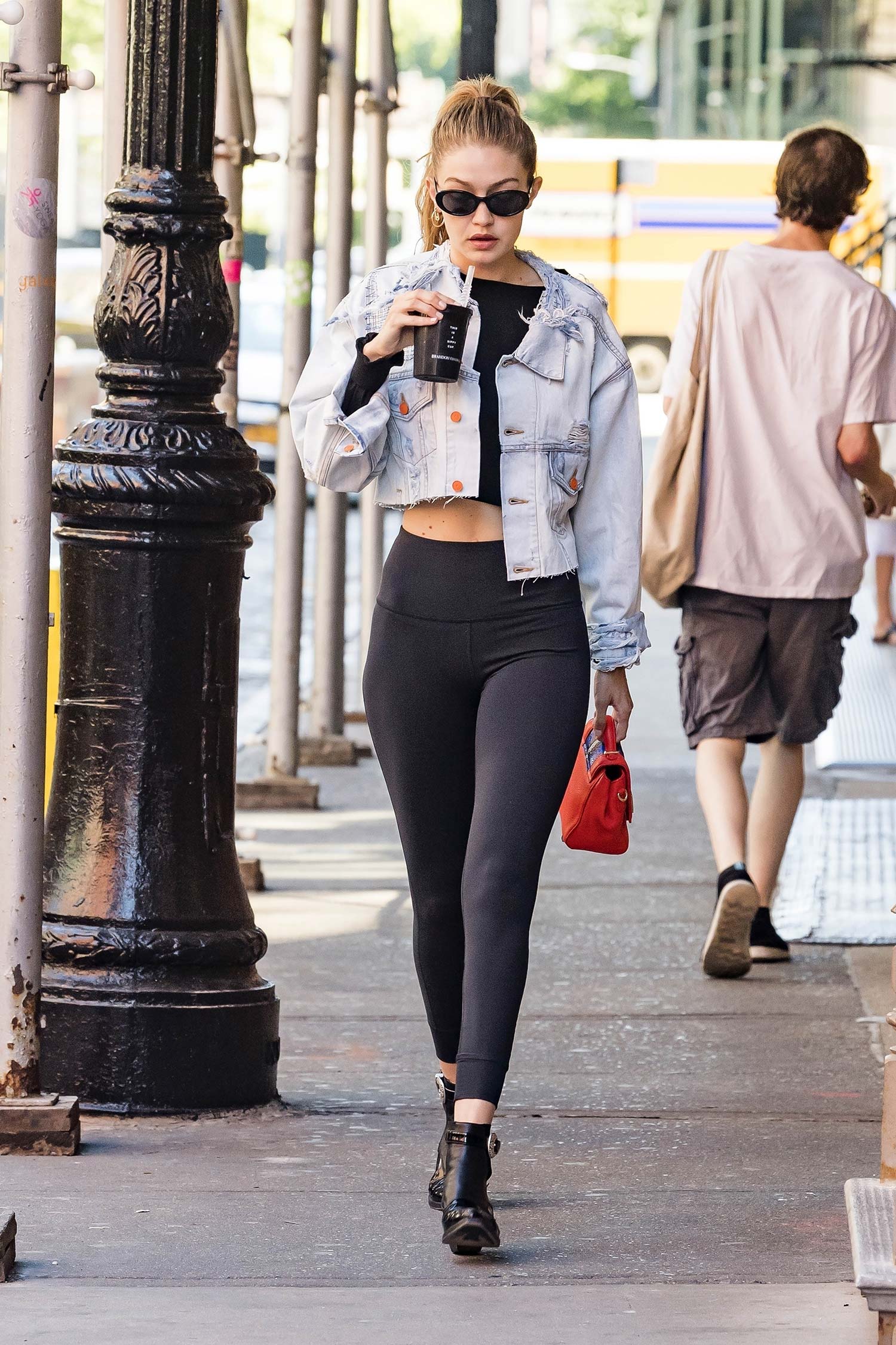 Super model Gigi Hadid enjoyed a cold drink as she made her way to Zayn Malik's home in New York City a while ago. I'm not sure if they are still together as I know they were spending time apart from each other for a while, does anyone have an update on that?
Gigi wore a light washed, oversized, distressed, cropped denim jacket and she layered it over a pair of black leggings, a black t-shirt, and some black boots, finished off with sunglasses and a red bag. Usually when we see denim jackets worn over sports clothes, they're always paired with sneakers, but I like that this is more edgy and worn with boots instead.
I'm not sure what brand this denim jacket is, as it looks custom and unique, especially with the shreds on the back, but what do you think of it? Is it something you'd wear? I'm sure it's a style we will be seeing at Coachella when the time comes around soon. It will look great worn over floral dresses with combat boots in my opinion. I do like the raw edge to it too, very nice! Are you a fan of Gigi's style?
Shop Denim Jackets at Shopbop.com
Image Credit: Skyler2018 / BACKGRID