Singer Fergie made her way through the paparazzi with Kim Kardashian's ex bodyguard, Pascal Duvier, keeping her safe as she tried to head into a studio in New York City. Fergie has been keeping herself quiet lately as we haven't spotted her out and about at all, so it's nice to see her back on the scene.
Fergie definitely made a statement though in a double denim outfit. She paired together her Black Orchid Noah Mid Rise Skinny Jeans in Groovy Baby with a unique looking shearling denim jacket. She tied it together with some nude ankle boots and a nude tote bag, made quirky with a vintage t-shirt. I haven't personally seen these Black Orchid Jeans in a while! I loved them when they came out at the beginning of this year and we spotted quite a few celebrities wearing them, so I'm happy that Fergie has them on again!
Do any of you love the patchwork denim trend? It's becoming very popular lately and I don't think we have seen anyone rock it with double denim before though. How would you wear it? I think it's a trend that's definitely going to see us into the SS17 season as well. The FW16 collections have been showcasing the patched denim or Frankenstein denim trend for a while and everyone is jumping on board!
Shop Similar Patchwork Jeans at Shopbop.com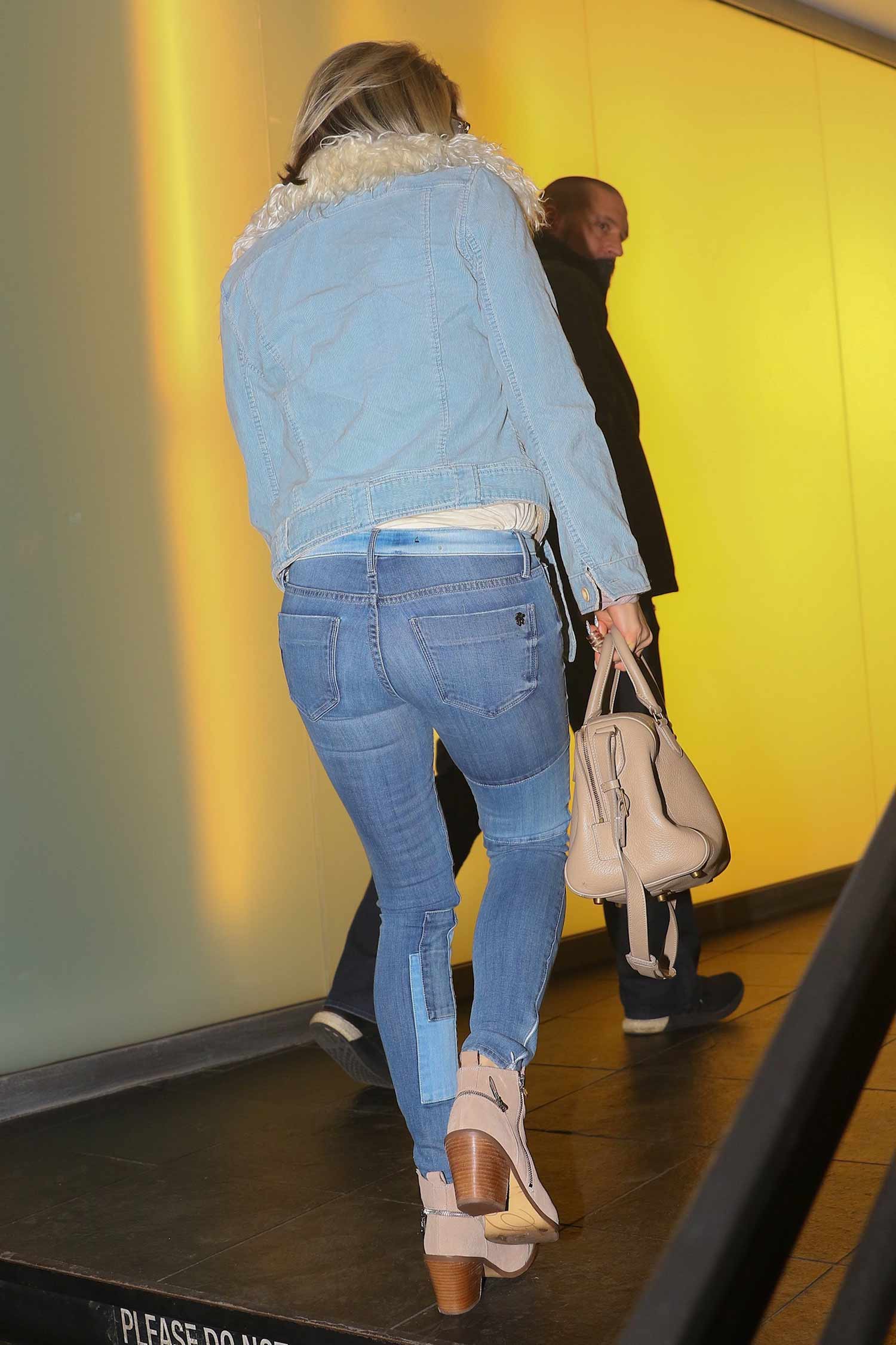 Image Credit: BlayzenPhotos / AKM-GSI