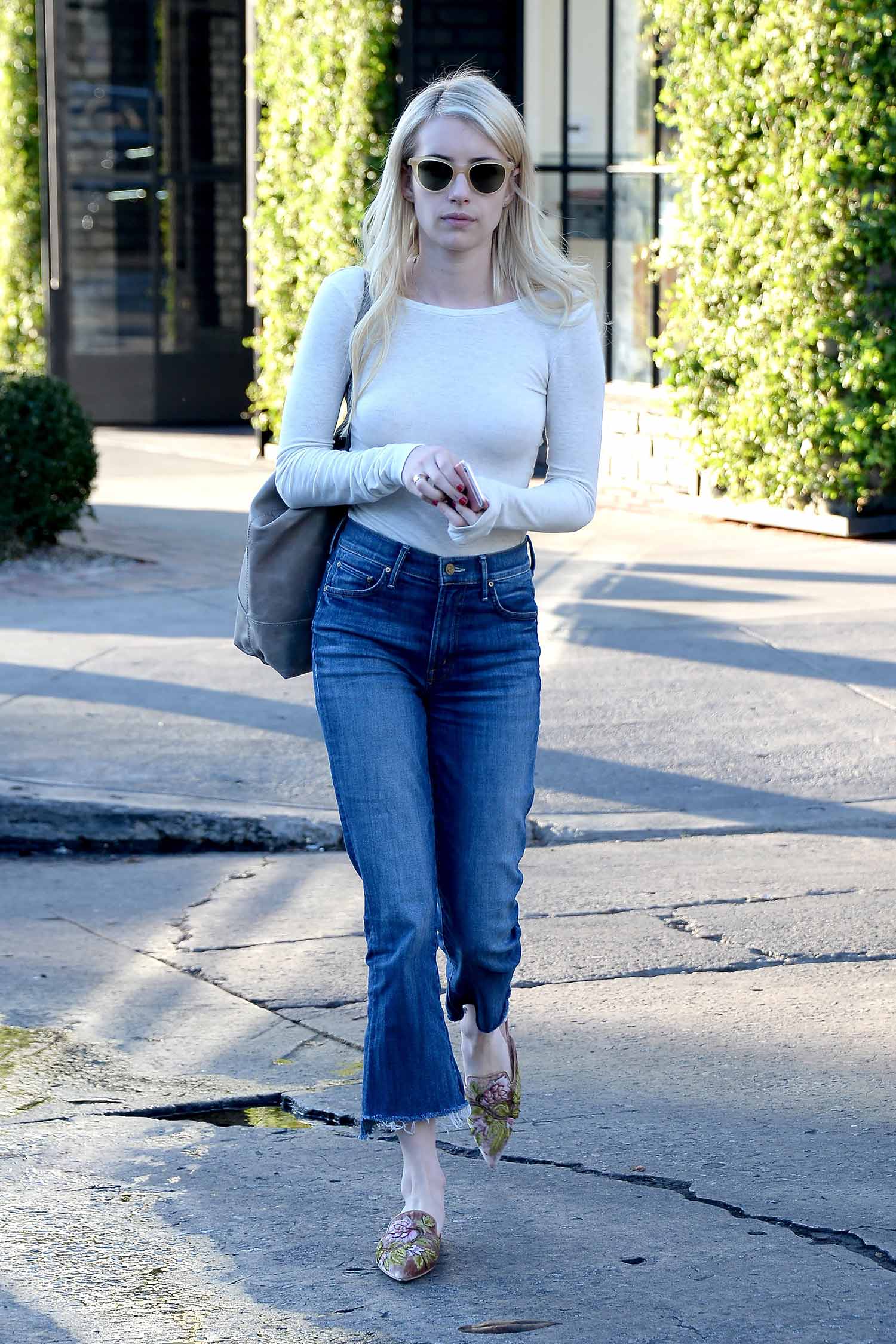 Scream Queens star, Emma Roberts, got photographed leaving Nine Zero One salon in Los Angeles, California last week with a fresh look to her hair. We often spot her at this salon for her blonde maintenance.
Emma wore a pair of her MOTHER Insider Crop Step Fray Jeans in Not Rough Enough with a long sleeved tee and some embroidered slip on flats. Emma really loves cropped jeans with a more vintage fit to them as we have seen her in these MOTHER Jeans before, as well as the AG Phoebe, and I think cuts like this really suit her personal style. She knows how to make them work with her body, which can be tricky.
The MOTHER Insider Crop Step Fray Jeans are incredibly popular, we have seen numerous different celebrities out in them and also many different fashion bloggers as well. I think the cropped, flared fit with the uneven, raw hemline makes them so unique. It's a look that's hard to miss if you see them out and about, but in a good way. Are any of you a fan of these MOTHER Jeans? And do you like Emma's styling here?
Shop MOTHER Denim at Shopbop.com
Image Credit: AKM-GSI