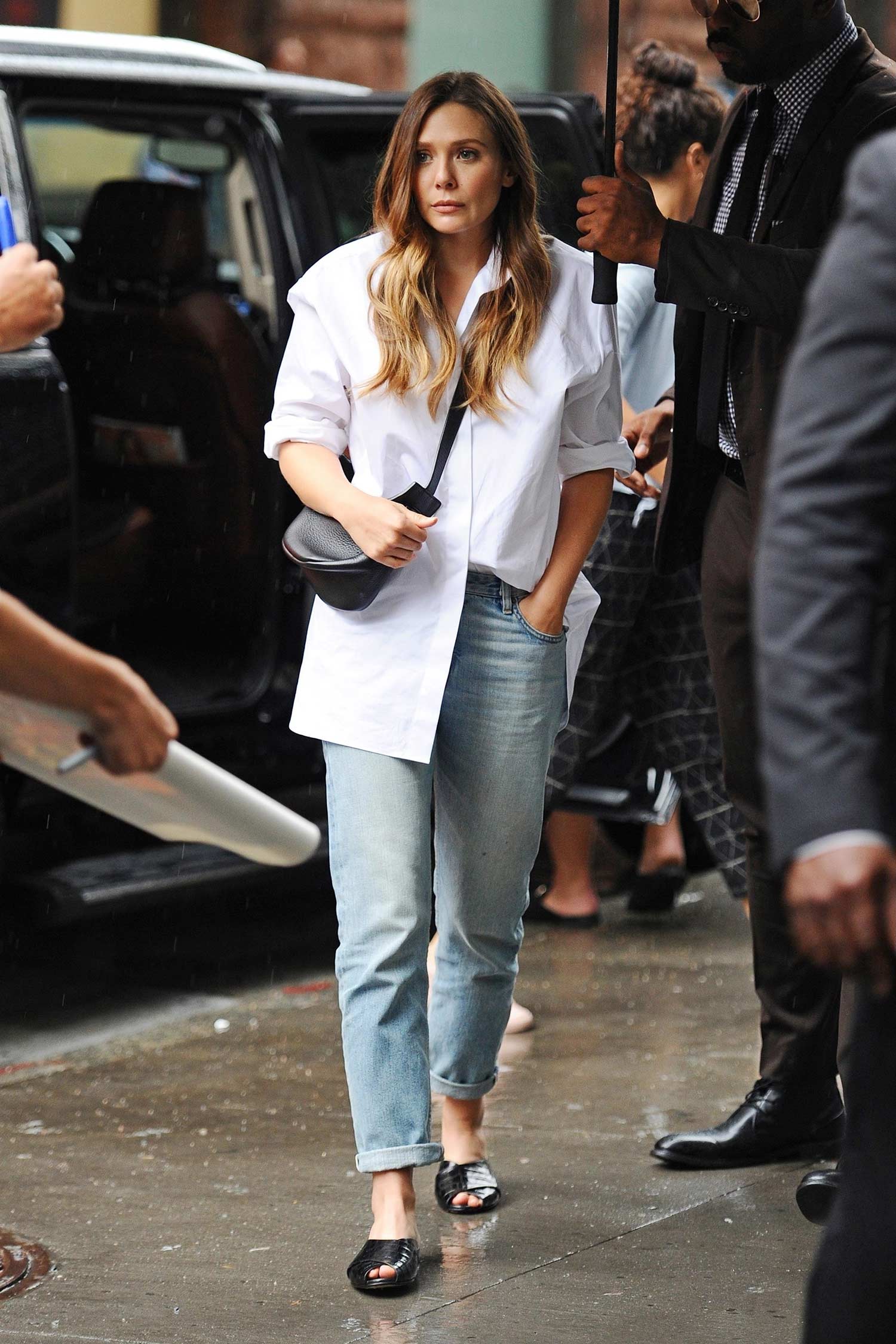 The gorgeous Elizabeth Olsen greeted fans waiting in the rain as she arrived for an appearance at The Late Show with Stephen Colbert in New York. It's not long now until The Avengers End Game is released, it's less than a month, so I'm sure we will be seeing a lot more of her soon!
Elizabeth wore a pair of Vintage Jeans which she styled with an oversized, crisp white shirt. She accessorised with some black sandals and a black cross-body bag for the day. She has quite a mature, unique style, and it reminds me a lot of her sisters, Mary Kate and Ashley. The Olsen girls have a very similar dress sense to each other, and I'm sure they take styling advice and borrow each others pieces as well, it wouldn't surprise me.
How many of you are fans of the sisters? And are you all still loving the vintage jeans trend that's extremely popular for Spring 2019? I can't get enough of the gorgeous washes that we're seeing. I'm hoping as the weather warms up, we will be getting some great sightings of them as it's going to be great blogging them, that's for sure! Anyway, let us know what you think of Elizabeth's look!
Shop Similar Jeans at Shopbop.com
Image Credit: JosiahW / BACKGRID