Supermodel Cara Delevingne headed along a jetty towards a boat with her sister and fellow model, Poppy Delevingne, after leaving the Club 55 in Saint Tropez, France. We haven't seen Cara here on The Jeans Blog in a while actually as she tends to keep a much lower profile these days, but it's good to have her back!
Cara wore a very cool, customised pair of Levi's Bermuda Denim Shorts. We already know that the Bermuda length denim shorts trend is hot right now, thanks to the Kardashian's, but giving them a bit more edge with some custom detailing is really fun. Cara tucked her Levi's into a simple tank top and finished it off with burgundy creepers, making a simple, yet quirky outfit.
I'm not sure who actually customised these Levi's Denim Shorts, but they put strips of white fabric with horizontal stripes on the outerseams to create a unique appearance. I think the addition of the Chanel belt actually complements the denim shorts really well because it suits the stripes. I really hope we see Cara in these denim shorts again soon as I think she rocks them! What do you think?
Shop Levi's Jeans at Shopbop.com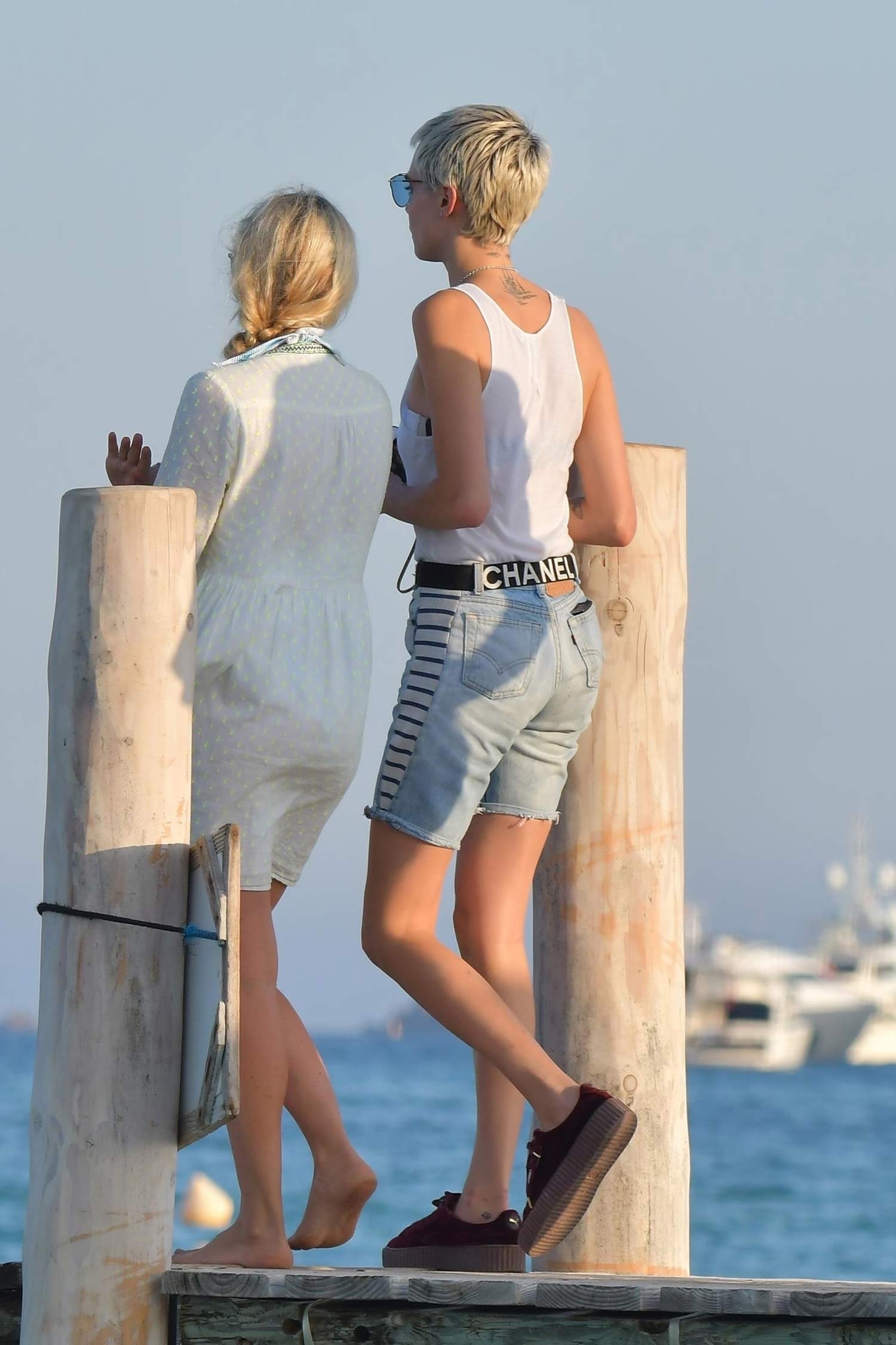 Image Credit: Spread Pictures / BACKGRID