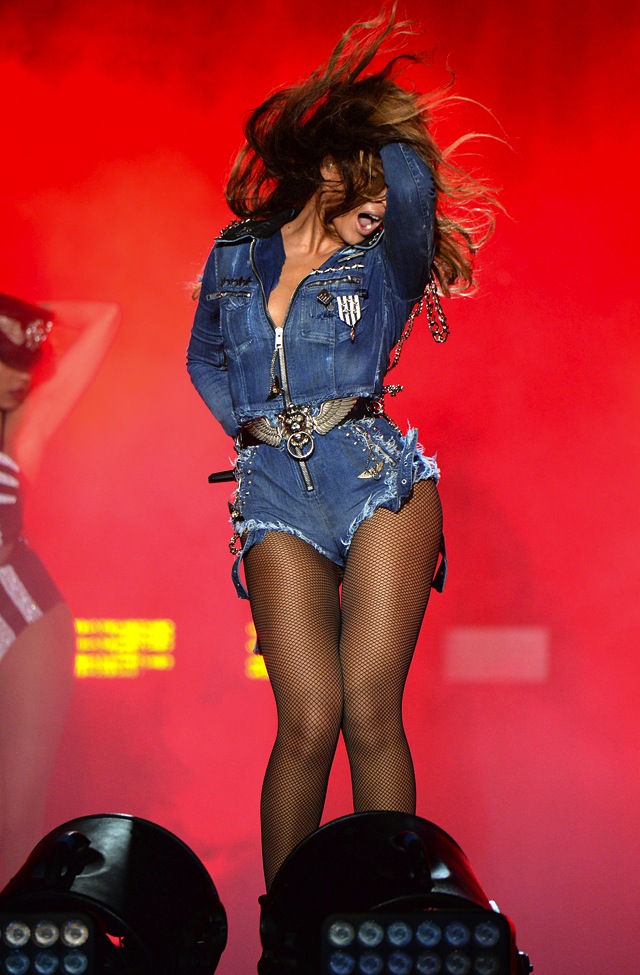 How absolutely gorgeous does Beyonce look here? She and her husband, Jay-Z, kicked off their blockbuster On The Run tour at Miami Gardens in Miami, Florida on Wednesday 26th June 2014 dressed in denim. The best part about this outfit is that it's a custom-made Diesel denim jumpsuit, designed by the brand's Artistic Director, Nicola Formichetti.
Nicola and Beyonce worked together to create custom outfits for both her and the dancers, created in line with Formichetti's energetic Fall/Winter 2014 debut runway collection for Diesel which recently showed in Venice, Italy on April 3rd. I absolutely adore everything about this, the pieces really embody Beyonce's aesthetic and she rocks them!
Beyonce's custom looks included body conscious denim playsuits made from Diesel's patented Jogg Jean material, accented with various hand applied hardware and stud work, Swarovski crystal elements and black leather accessories. Diesel's team hand painted, distressed and embellished each piece using techniques that were exclusively created for Beyonce based on her specific requests. I think it's amazing that they are made of the Jogg Jean material, purely because I know how stretchy and versatile that fabric is! Perfect for dance! Check out some similar jumpsuits to buy below.
As Beyonce's Diesel denim jumpsuit is custom made, I have included 9 options below so you can get a similar look. I've also chosen full length jumpsuits and dungarees as well, just in case you aren't into the short, skin tight version. Which jumpsuit do you like the most?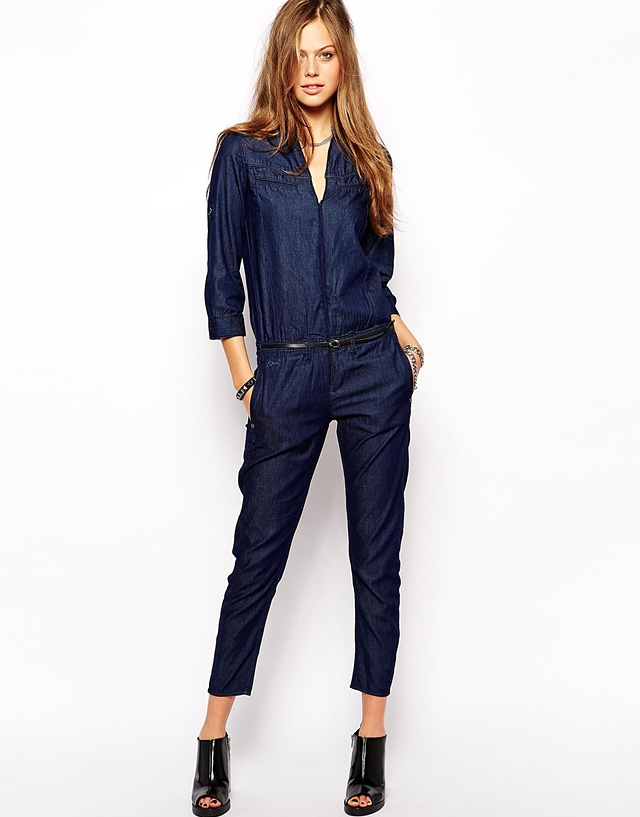 Paige Denim Jackson Playsuit Romper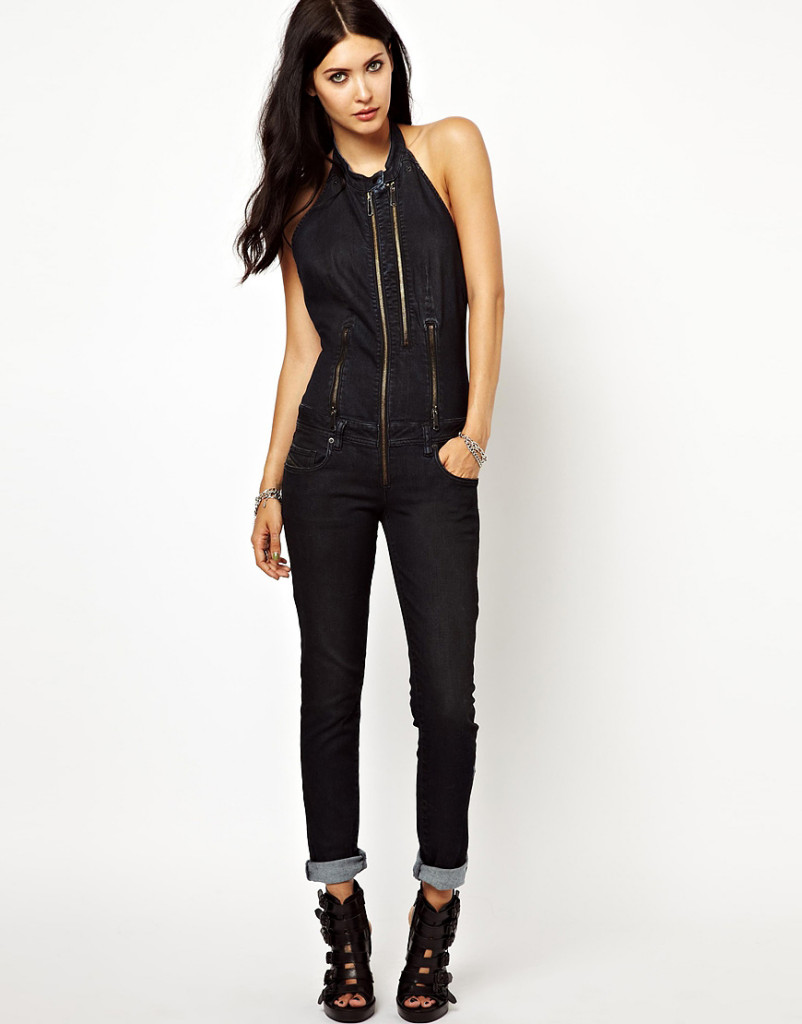 Diesel Halterneck Denim Jumpsuit
Denim & Supply Ralph Lauren Denim Dungarees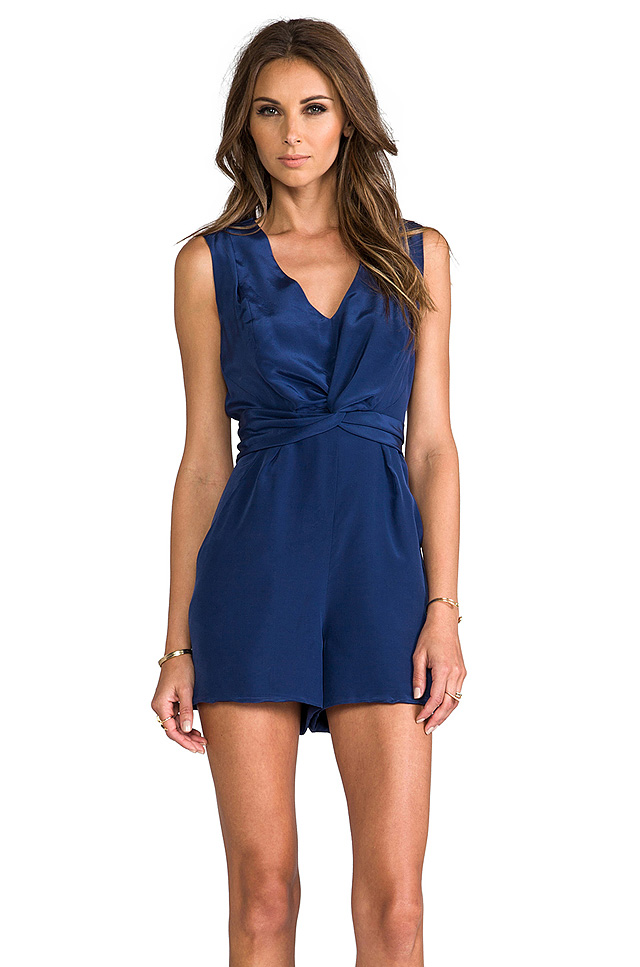 Shoshanne Evelyne Romper in Denim Navy