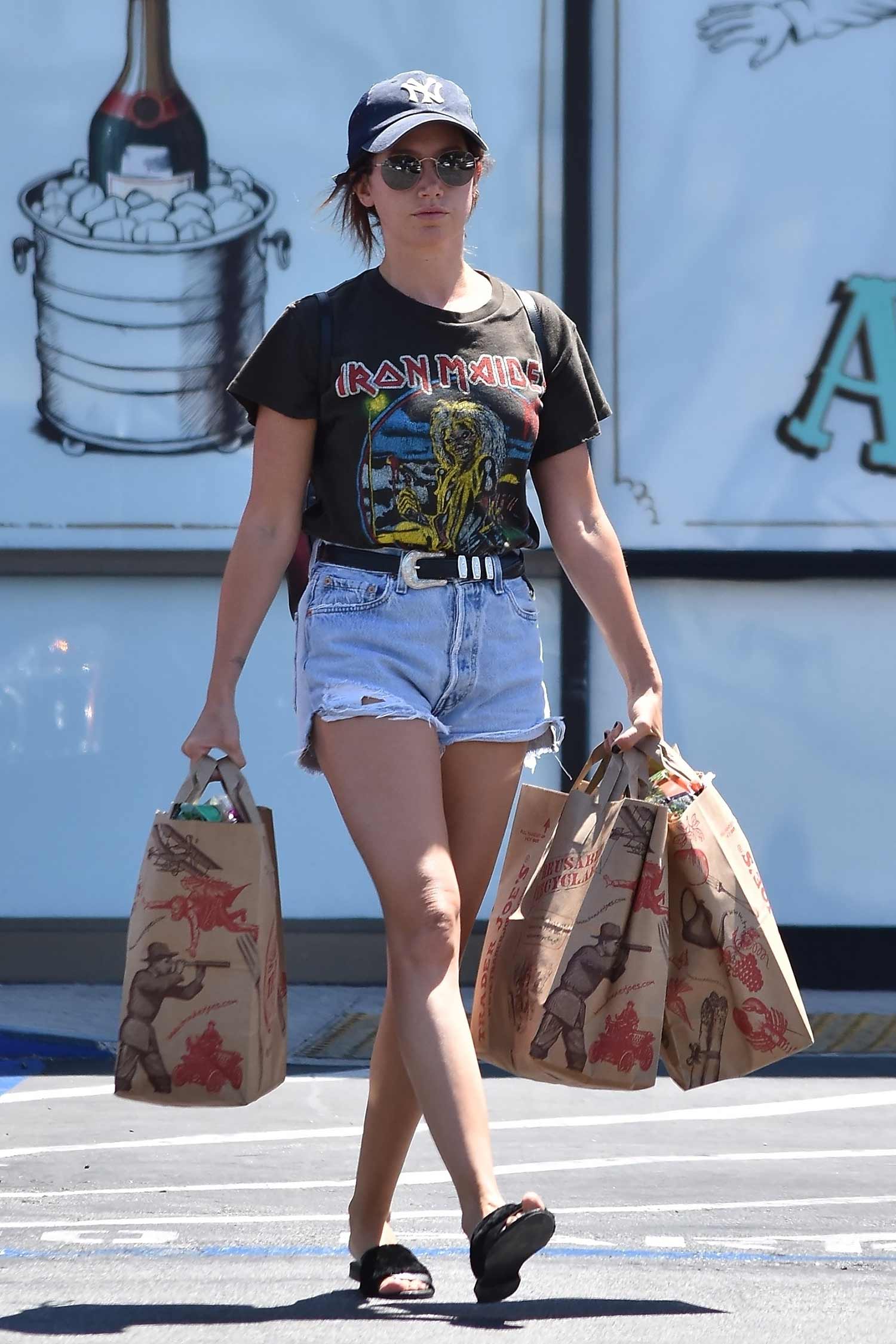 The lovely Ashley Tisdale did some weekend grocery shopping at Trader Joe's in Studio City, California a few days ago. She got snapped while exiting the store with her bags and while putting them into her car, before heading off.
For her casual shopping trip, Ashley styled a pair of Vintage Levi's 501 Cut Off Denim Shorts with an Iron Maiden t-shirt, some furry slides, a Gucci backpack, an NY baseball cap, and some glasses. Her style has evolved so much over the years, but the last few it's remained more on the edgy side. I like what she's done here with the belt as it adds an extra element to the outfit.
I think Vintage Levi's 501's and their denim shorts are one of the most popular styles around, if not the most popular. Since they first came out, they have been the classic cut of jeans to stay afloat in the denim market and even though they had a bit of a break for a while, the past few years with the vintage denim trend in full swing, they're more popular than ever. Everyone loves Vintage Levi's! What do you think of the way Ashley Tisdale styled her denim shorts?
Shop Levi's Denim Shorts at Shopbop.com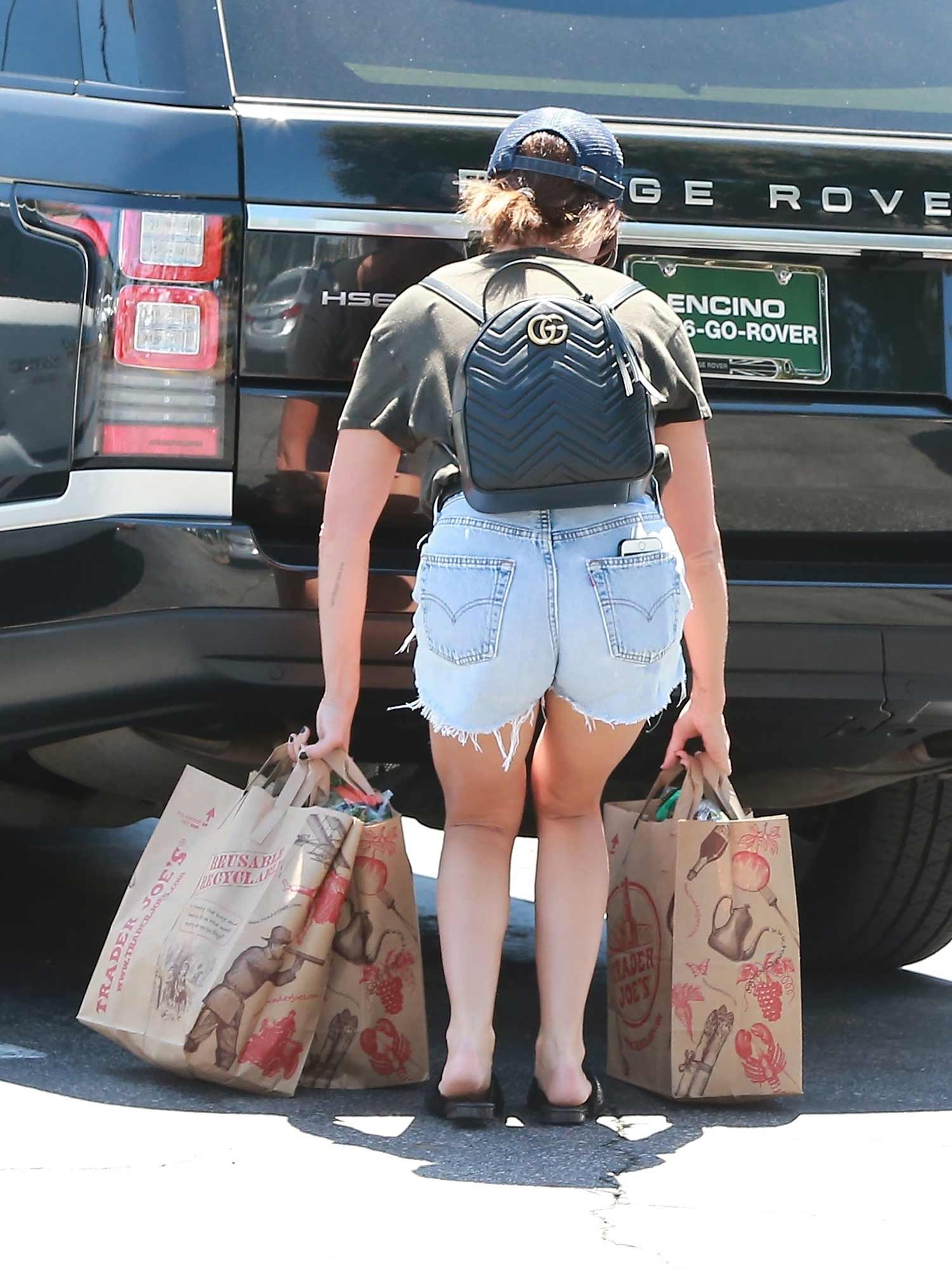 Image Credit: Javiles / Bruce / BACKGRID