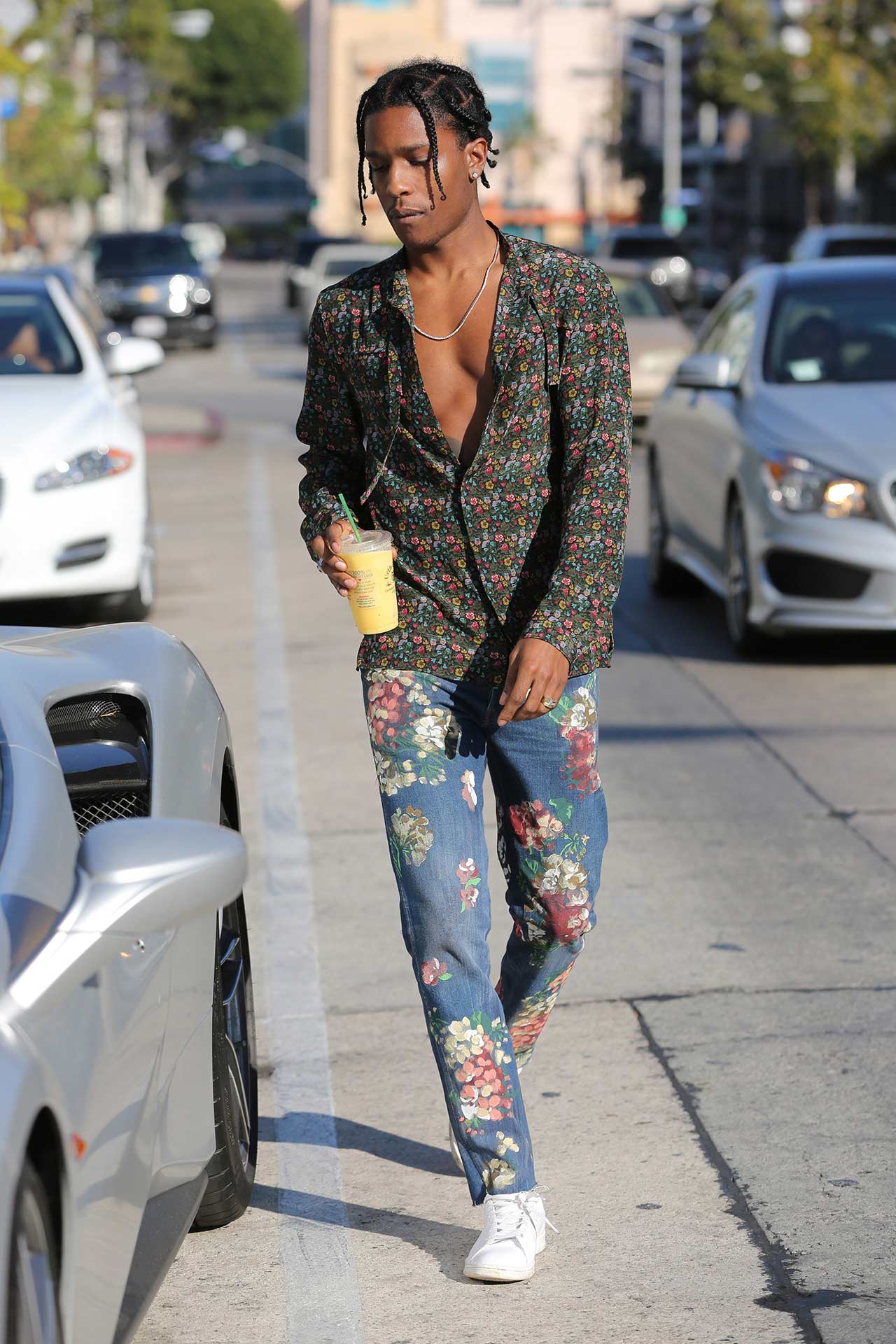 Rapper, ASAP Rocky, was seen picking up a juice at Urth Caffe in West Hollywood, California a couple of weeks ago. He stopped to take some photos with a young fan before making his way back to his car to avoid the paparazzi.
ASAP Rocky has always been known for his wild and eclectic dress sense and this outfit here proves that. He chose to wear a pair of the Gucci Floral Painted Jeans with one of the designers shirts, finished off with some Adidas sneakers. I like that he chose to mix two different floral prints here with a bigger version on the denim and a more smaller, intricate design on the shirt. Usually people wear only one printed item so that it's the focal point, but as ASAP Rocky has his own style, I think this is just fine!
Gucci seem to be a leader in the market this year when it comes to the embroidered denim trend. We have seen so many Gucci denim jackets out on celebrities from Rihanna and Kanye West to Cara Delevingne, and as ASAP Rocky is a huge fan of Gucci embroidered denim, I'm waiting to see what pieces he will wear next! How many of you guys are fans of these Gucci Floral Painted Jeans? Would you wear them?
Shop these Gucci Jeans at Gucci.com
Image Credit: EVGA / AKM-GSI